Onboarding
Welcome your newcomers with an online onboarding in the form of a multiplayer game.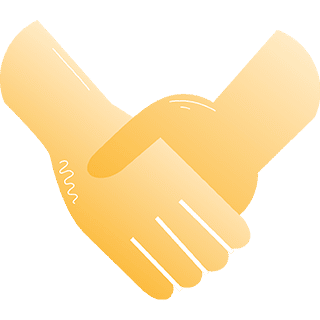 Welcome your new employees with a tailor-made game-based digital onboarding
Welcoming new recruits is the most crucial step in bringing employees together and retaining talent for as long as possible.
Engage your employees as soon as they join your company with our digital games. Reassure them and convey your values and your history in a new and fun way, and enhance your employer brand.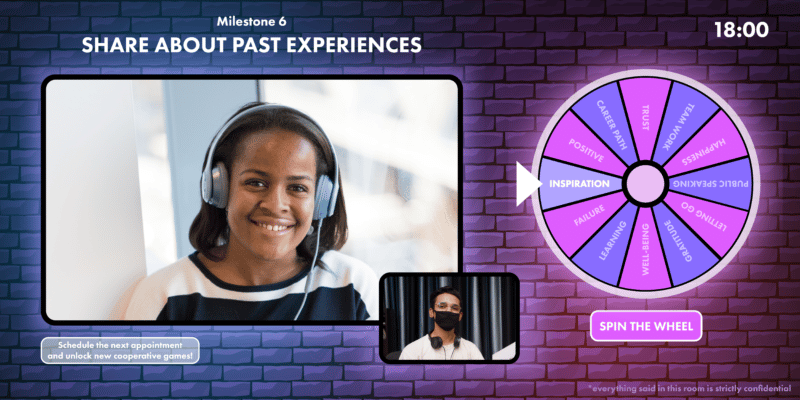 Why a digital onboarding for newcomers?
Many changes in corporate life originate in the development of digital. The 2020-2021 health crisis has boosted the implementation of remote work, the freelance status becomes the new standard … These recent experiences have shown that many employees aspire to an hybrid model between digital and real. Remote and on-site work, digital and on-site training, collaboration and onboarding pathes.
The motivations of employees have also changed. They no longer work only to make money, but also to build a career which makes sense, to contribute to society, to make contacts and experiments. The onboarding techniques have thus naturally evolved too.
Virtual or digital onboarding offers many benefits
the digitalization of documents and information simplifies the pre-onboarding and the onboarding. Everything is more easily available, and it can be digitally sent. It reduces costs for the organization, while it can be sometimes difficult to find a slot suiting everyone for a meeting before the employment contract starts.
The material also remains available and accessible during the whole training length. The new employee may refer to such material in case of doubt even several weeks after joining the company. He/she gains autonomy and develop skills faster.
A digital onboarding helps to make a precise tracking thanks to the collect of data in order to customize the path of the newcomer to his/her skills and specific needs, to use it later in order to clarify or strengthen some elements if necessary. It also helps to regularly improve the onboarding process for future recruits thanks to experience feedback.
With a virtual orientation, you can address a larger audience coming from different departments, and automate the sharing of information about the company's culture, history and values.
Likewise blended learning (remote and on-site training) appears to have become appealing to many organizations, an hybrid onboarding mixing digital and face-to-face components helps enjoying all benefits of digital without losing the human element. The interactions between employees and their managers reinforce trust, collaboration and motivation.

A digital environment is also challenging to welcome newcomers:
Employees and managers will not necessarily be in the same location, which can make communication more difficult.
The attention span in front of a screen is lower than in an in-person context.
If working remotely, the newcomer may not have access initially to the same computer-based tools, required resources or infrastructures for an optimal training.
Likewise, remote work has become a burden for some employees, a 100% digital and virtual introduction path may turn too "cold".
For all these challenges, an obvious and at-hand solution lies in gamification.
Why a Gamified Onboarding?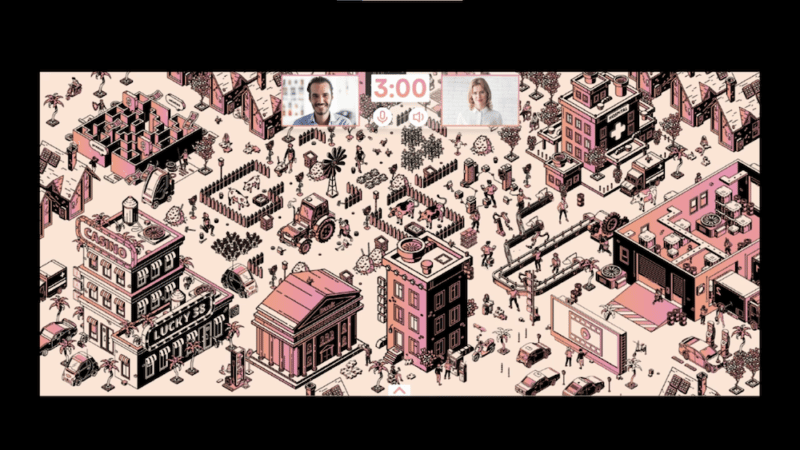 What is Gamification?
Gamification, as explained in this article, is the process of applying rules, mechanics and principles specific to the world of games to new environments. The goal of gamification is to motivate and engage users, to make a more pleasant experience with more fun and more entertainment. The interest of gamification for digital and on-site onboarding contexts is established.
Thanks to gamification, the transmission of knowledge is easier, the talent and information retention rates are increased. The newcomers make their onboarding with their new company more rapidly and more effectively.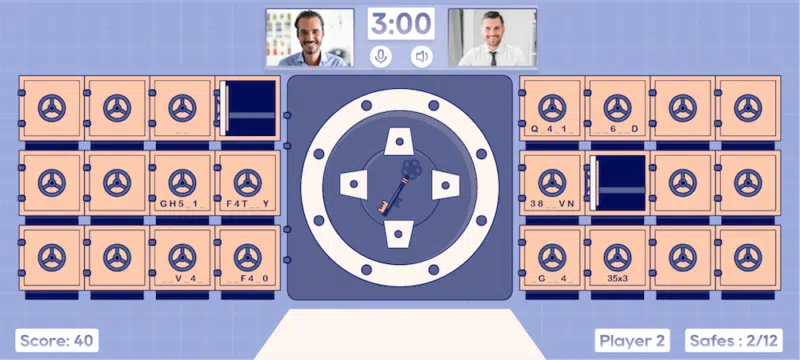 This concept is particularly interesting when onboarding millennials (born at the beginning of the 80s or beginning of the 90s) and gen Z (born approximately from 2000 to 2010). In 2020, it was estimated that millennials account for 50% of employees and gen Z accounts for 24% of the employees. It is thus critical to address these generations specifically.
It is possible to make cautiously a few generalities about these generations. Digital natives or raised with digital, they master digital, and most of them have grew up with video and mobile games, they aspire to a more innovative and funnier work environment. Moreover, they expect their work to be a source of fulfillment, to evolve in a stimulating environment which makes sense and favor self-esteem. They like keeping control (over their training, their improvements) and their freedom. They adjust easily and know how to handle pressure but it's therefore necessary to find a way to engage them, to encourage them and to develop a supportive environment.
Gamification and digital games thus help to
reduce employee stress – A well-built digital game ensures a welcoming tone to reassure the newcomer, help make him/her feel confident and arouse his/her curiosity. The game represents a safe space where mistakes are allowed, questions can be raised freely with no fear of failure.
create a good first impression in terms of employer brand – A customized game complying with the DNA of your company will help you making a strong first impression and conveying your values, and your history in a dynamic way. Show that you are a company which knows how to onboard talents, develop them and keep attracting the best profiles.
Improve collaboration and Team cohesion – Multiplayer games foster socialization, caring, and therefore onboarding of newcomers.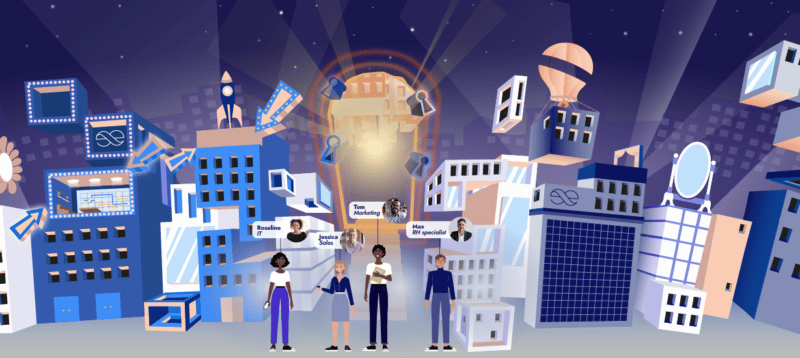 Boosting the training and the productivity – Digital games help setting clear objectives and tracking the evolution of such objectives.
As a result, employee training starts day 1. The data collected offer the opportunity to debrief regularly with your employees, to give on-site additional  elements on certain topics if necessary, all this with keeping a positive, fun and original tone.
The engagement rate of employees who are being entertained and made curious with the games offered by their company increase: they really belong to a team with a vision. They will thus stay longer motivated by these shared values.
As a result, your organization's employer brand gains more awareness. A fun and innovative onboarding will be a communication lever to make your organization more attractive and will ease your future recruitments.
How to make a successful gamified onboarding thanks to Emeraude Escape solutions
At Emeraude, our technical and creative teams are at your service to assist you to welcome your employees, tell your stories and invent new memorable experiences.
Our formats and our value added
At Emeraude, our technical and creative teams are at your service to assist you to welcome your employees, tell your stories and invent new memorable experiences.
Our promise consists in a storytelling and a meticulous design meeting your expectations and DNA – an expertise in game pedagogy and corporate training for an effective and informative onboarding – a technical team which perfectly master the latest innovation and prepared to take up all challenges.
Detail to us your need and get an overview of our games and expert advice.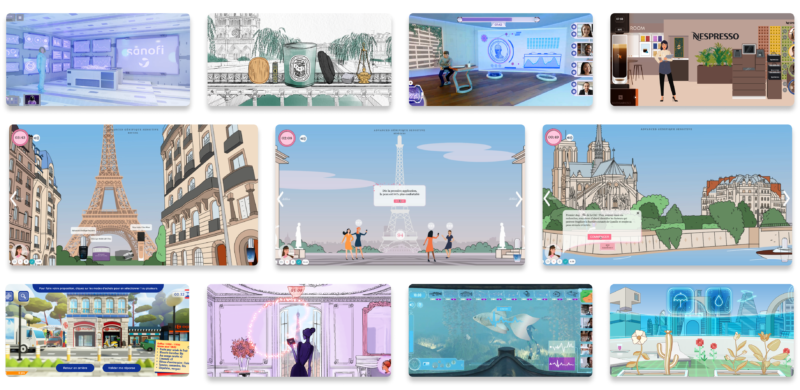 Select among a wide range of available formats for all the steps of your onboarding.
A quiz or a simulation game to test the knowledge of newcomers with clues and possibilities to play again in order to anchor knowledge.
A treasure hunt to organize a tour of your organization
A digital cluedo or escape room or even a serious game to present the story, the values and the culture of your organization
Speed gaming or championship to help socialization and motivate players
Metaverse game solutions to offer your employees an immersive experience which will present your culture or organization strategy in an innovative and impactful way.
Interactive videos and many others …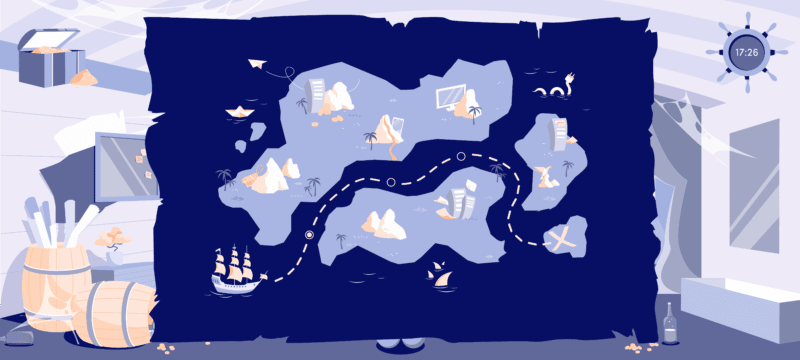 Select among our features and technical options to improve employee-player engagement.
A multiplayer mode and player tracking on an interactive map to enhance collaboration,
Customized avatars to stimulate socialization,
Automated helps and clues to help training,
A mobile version to get as closer as possible to the users,
A personalized follow-up to unblock new content depending on the employee's progress, to capture his or her attention,
A neat sound design and animations to give life to your brand and offer an immersive experience,
Etc.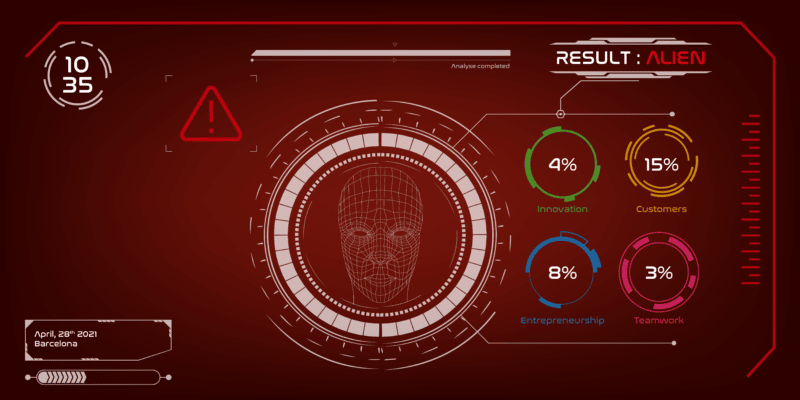 Our virtual and gamified onboarding case studies
Discover 4 case studies to illustrate our onboarding digital games.
Immersive onboarding experience for Dior newcomers worldwide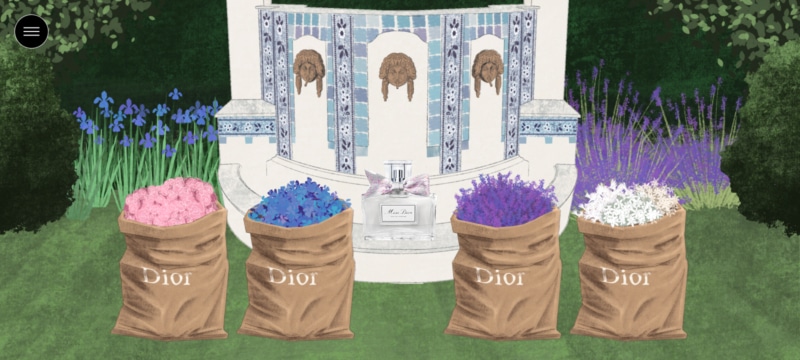 Dior onboarding game, designed to be accessible in 19 languages and playable on iOS, Android, and desktop, has been played in 98 countries by Dior newcomers and retailers. A true luxury sense is embedded in this immersive onboarding game and it is seamlessly integrated into Dior's Learning Management System, providing the onboarding process for hundreds of Dior newcomers around the world each week. Through 5 chapters and a quiz recap in 3D, Emeraude Escape successfully brought Dior's timeless story to life.
AXPO executives welcoming seminar in 2021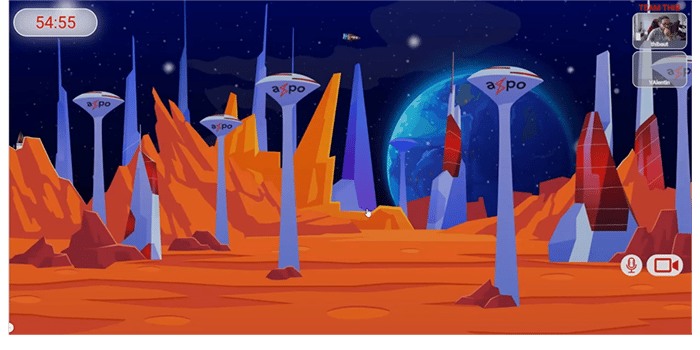 Axpo is Switzerland's largest renewable energy company (solar and wind power). For their annual management meeting. For their annual management meeting, Axpo chose to co-create with Emeraude a digital game showing in a fun and immersive way its upcoming strategy, positioning and future challenges. Projected into 2050, the players have discovered a world of new environmental issues and had to solve new challenges.
Martine Graziano, Head of Transformation & Innovation at Axpo has shares here about her experience with Emeraude and explains the choice of this game.
"Our main goals were to engage coworkers, allow them to have fun, connect them to each other, all while transferring key knowledge. (…) The message was important. The management staff had already heard the strategy presentation and read the documentation, but we wanted to add a different layer of engagement by creating this game. It offers a different way of learning and reinstating the message, through resolving puzzles. (…) It was also about collaboration, there were group setups meaning that five people from different units played the game together, they were randomly paired together, and they were able to chat together and foster collaboration within the Axpo Group and the companies within."
MICROSOFT Re-onboarding and presentation of premises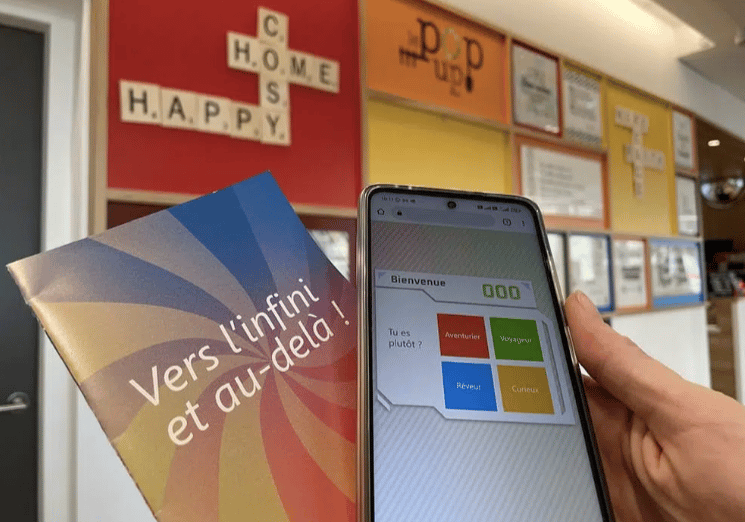 As evoked earlier, after the lockdowns in 2020 and 2021, times are more hybrid, and the 100% remote work is progressively giving space to return to the office. In this kind of contexts, an experience of re-onboarding may prove necessary.
Emeraude has helped Microsoft facilitating the return to office in the post-Code period thanks to a giant hybrid Escape Game which offered the employees the experience of making a physical and digital tour of the campus of Issy-les-Moulineaux.
This treasure hunt has led them all around the campus to solve puzzles immersed in an immersive setting and a creative and dynamic mobile design to engage and motivate the players for this return to office after the lockdowns.
A gem of technics and creativity which embarked 2000 participants on a journey.
WAVESTONE 2021 digital integration seminar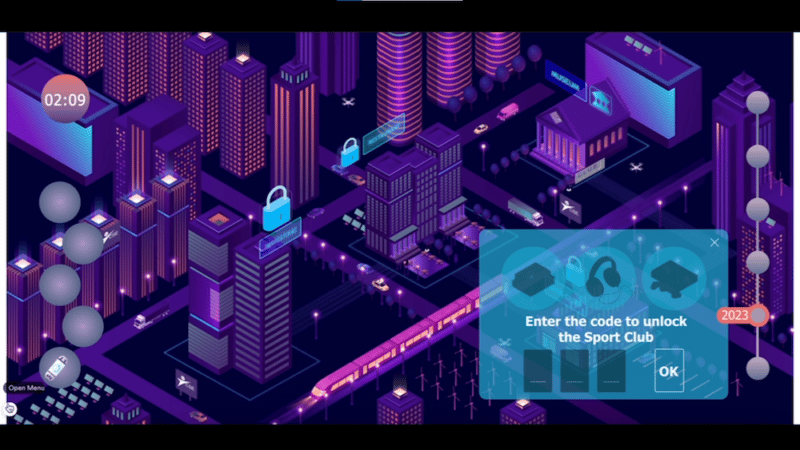 The consulting firm Wavestone organized a digital integration seminar of over 300 new recruits simultaneously remotely.
Emeraude Escape has therefore developed a team digital game which goal was to encourage collaboration, to unite teams and create bounds between consultants and their managers. Its purpose was also to convey the values and the corporate strategy and the functioning of staff representation and the Social and Economic Committee.
"Given the health crisis and the widespread use of teleworking, Wavestone found that the digital game was a great tool to allow learning while having fun on the three themes that make it up: the events and activities offered by the company, the representation of employees as well as their participation in the firm's strategic issues.(…) Among the important advantages, Wavestone benefitted from a complete customization to the needs, image and values of the company as well as the thoroughness and the respect of an ambitious deadline."
Why an onboarding for your employees?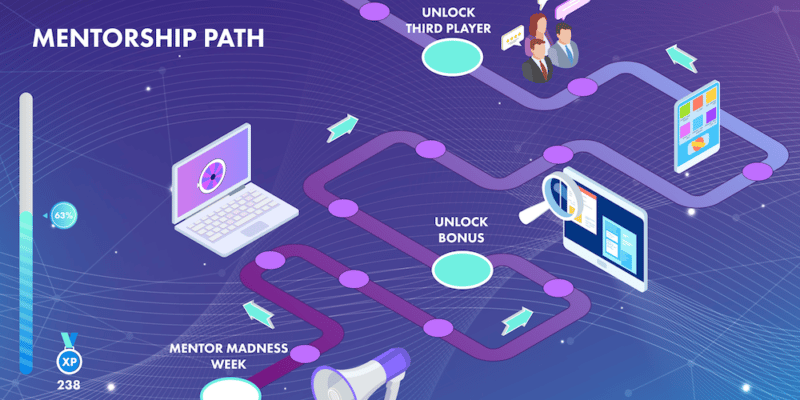 The onboarding may consist in welcoming new employees, presenting them the company. A broader vision would include all the process from hiring to employee orientation, with the presentation of their new job and the progressive immersion in the company and its history. It's all the actions which facilitate the arrival of a new employee in the company.
Such arrival is a key moment for the team which welcomes the newcomer and for the company as a whole. It's an opportunity to share the culture and the values of the organization, to start training the newcomer and getting him or her committed to team success, and broadly organization success. It's an opportunity to start training and develop rapidly the skills of the new employee  to make him or her feel autonomous and engaged.
Onboarding is no longer a mere HR process, it's a true action and performance lever for organizations. Actually, if employee onboarding turns into a global corporate approach, everyone will benefit from it.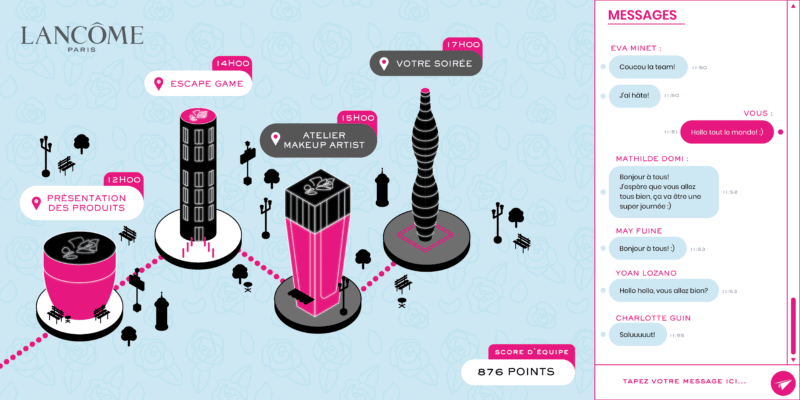 The challenges and objectives of an onboarding are clear: talent engagement and retention. And like for everything, the first impression is the most critical. It strongly impacts the development of a sense of belonging to a team, to a corporate vision.
If the welcoming process is effective and successful, talent satisfaction and engagement will be stronger, talent motivation will be reinforced and the retention of such talents will be easier.
On the contrary, if the welcoming process doesn't meet the new employees' expectations, risks are numerous and serious: decrease in motivation and therefore in productivity, employee disengagement and later on a higher turnover.
Today, onboarding is no longer a mere orientation the day a new employee arrives. It's truly a multi-stage process which may last several weeks to several months and which adopts new forms, digital forms, gamified forms …
The onboarding steps
The onboarding process can start as of recruitment with the first interactions in which a corporate vision is already shared. It pursues during the days before the arrival of the new employee, on the first day with his/her team and can last several weeks to 6 months or 1 year.
This welcoming program includes different elements, from the most pragmatic to the most theoretical, and several steps, namely:
1 –  Pre-onboarding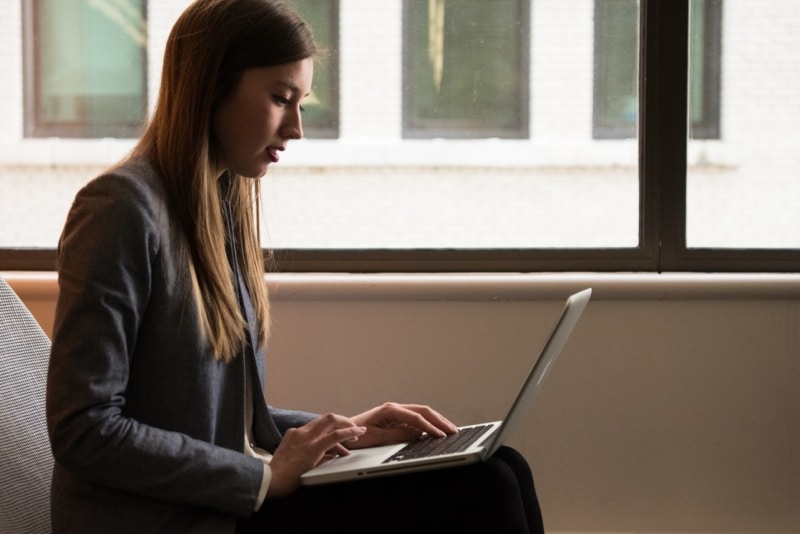 It's all what precedes the arrival of the new employee in the organization after the execution of his employment agreement. It includes the presentation of the objectives and responsibilities of the new employee and connecting him or her with other team members including when he or she works from home. It's also the preparatory step to make sure everything will be ready and efficient the day she or he arrives (namely the preparation of the material, the computer access, the administrative follow-up …). The first ties forged already and helps reassuring the employee.
2 – The orientation and the welcoming steps on the first day at the company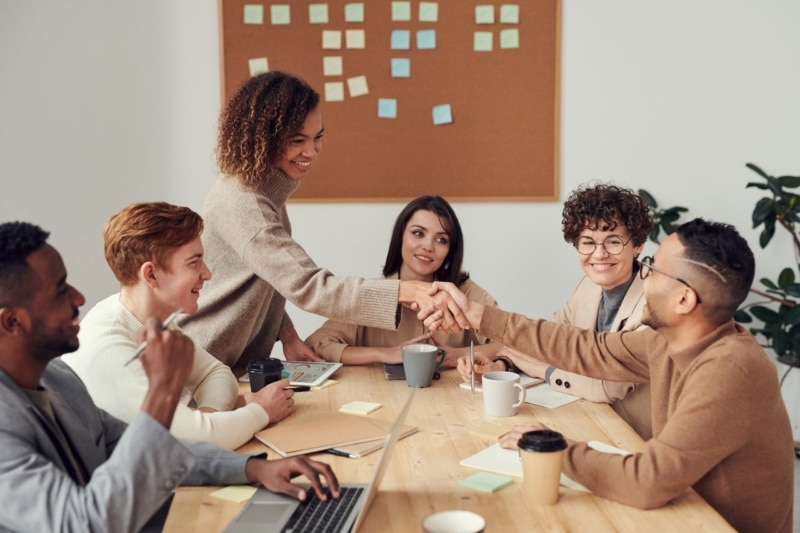 In direct continuity of pre-onboarding, the goal is to create a sense belonging to a team and to a company with a vision and values. From the visit of the premises if applicable to the presentation of the tools, passing by the meeting with the team. From information on the internal organization of the company and the team to finish by the communication of corporate history, values and culture, a revision of elements maybe already evoked at pre-onboarding step in a more practical way.
3 – Training and first tasks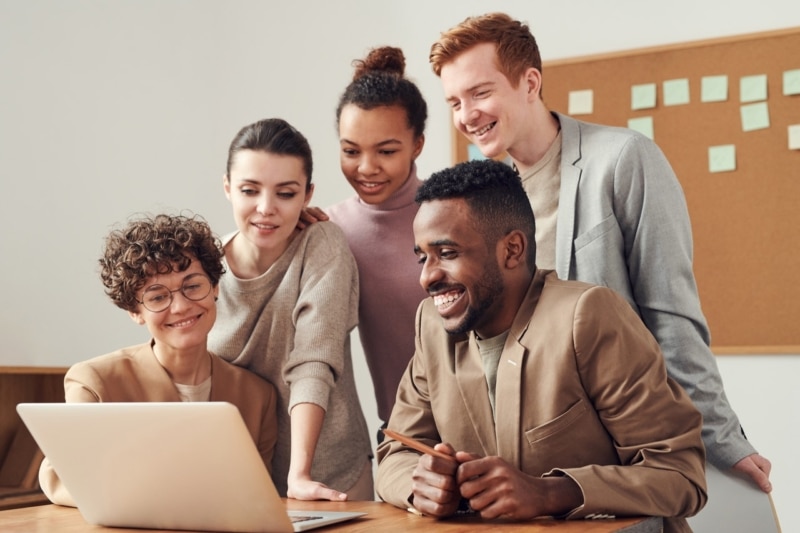 Right when the employee arrives he or she discovers the first tasks and all the progressive training necessary to take over the job confidently. The path is detailed and can start (people to meet, training to follow, content to read and master …). This is a decisive step which helps starting effective collaboration with the team.
4 – continuous support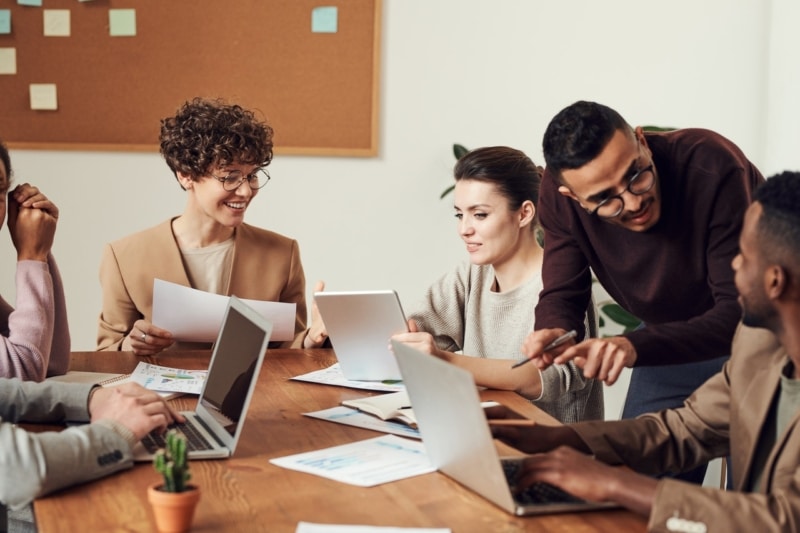 To make sure all the information received the first weeks is remembered, you have to commit to remain available, and in a listening posture, and make sure all the resources and tools are at hand in case of question, doubt or problem.
A few figures to understand the need for an onboarding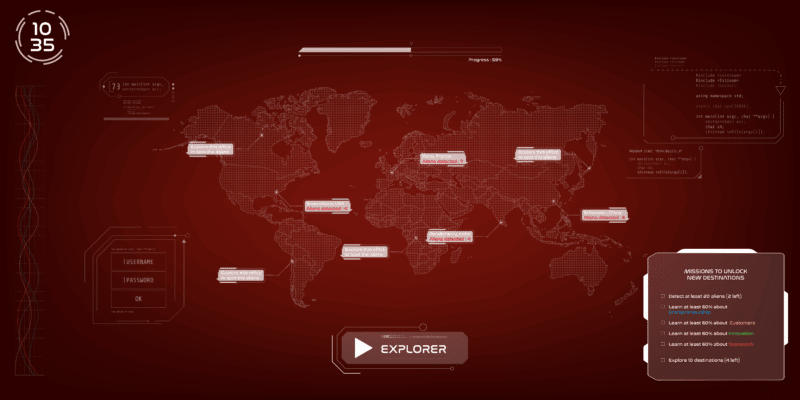 In the recent years, numerous studies concerning satisfaction at work have been conducted. The onboarding clearly appears as a key factor in terms of job fulfilment:
The average cost of a new employee for an organization is more than 4000 euros. Taking into account that an employee in his or her first year cost his or her organization 3 times his salary, onboarding is clearly a strategic moment to convince him or her. A successful onboarding can as a result increase talent retention by 82% and productivity by 70%.
Besides, 88% of employees believe that onboarding of their organization is not good enough, there is thus a large room to improve the welcoming process intended for newcomers.
Our last tips to make your digital onboarding a success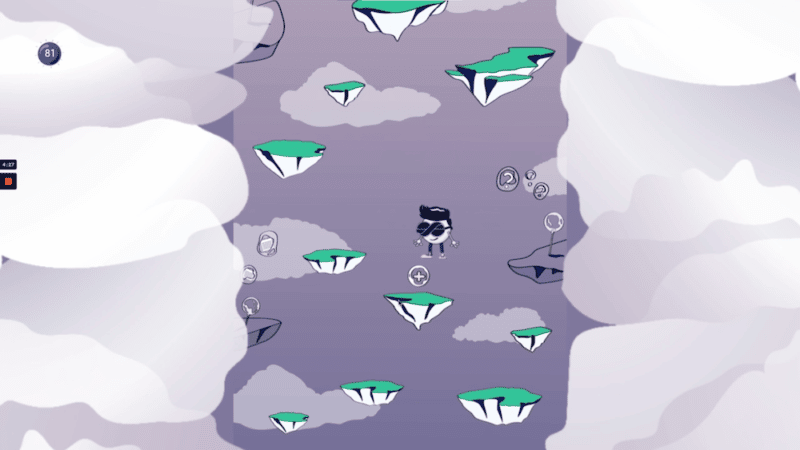 Our first tip is a general reminder: gamifying your onboarding process is the guarantee to have new, motivated and engaged employees.
Our subsequent tips apply whatever onboarding process is selected but will be easier to implement thanks to gamification
Commit your teams in the creation of the onboarding process. They are here for a while, they master the operational details. If they know the onboarding process, it will be easier to ensure a better welcome to the new recruits.
Start the onboarding before your employee takes up the job. A mindful pre-onboarding facilitates a peaceful arrival. Training will be accomplished in a smoother and more confident manner if the employee was able to take note of key information before his or her arrival.
Assign mentors or buddies to the newcomers. The connection thanks to this kind of system will accelerate their onboarding to the team. According to Harvard Business Review, 56% of new hires who were assigned a budy during their onboarding process were more productive. This figure increases to 97%  when they have had more than 8 interactions with their onboarding partner in the first 3 months. A mentoring program is always a good idea, so why not making it starting as of onboarding?
Don't forget follow-up and feedback. Onboarding is not only welcoming actions during the first week. It's a process to implement over several months. It's the beginning of the employee's continuous training which will need a permanent adjustment. Regular check-inns between managers and new employees help ensuring objectives are understood and doubts are waived. Empower and reassure your employee to make him or her keep up moving forward serenely.
Find out more tips for a successful virtual onboarding here.
Depending on its complexity, it takes from 20 days to 3 months to design a tailor-made digital game for the onboarding of new employees.
There is no limit of players because you own 100% of the game. You can use it as many times as you want. Our servers can welcome up to 200,000 players simultaneously.
Creating a tailor-made digital game for the onboarding of new employees requires a team of more than 8 people (Game Designers, designers, developers …). The cost is available upon request through our contact form.
Transmission of values and corporate culture.

Team cohesion and creation of links between employees.

Encourages active participation through play.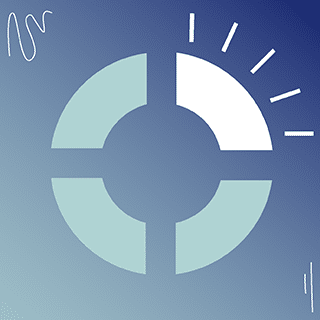 How to play ?
Memorize the order in which the different blocks of the circle are illuminated, then reproduce it in the same order by clicking on it.
Book A Demo
Get a personalized demonstration by one of our game design experts.
Discover our other
Solutions