Develop your company's culture and build loyalty among your employees.
Corporate culture influences all areas of the business. A strong corporate culture optimizes all processes, from employee retention to the revenue generated by your organization. It is not just something a company should have, but something that is essential to the stability, longevity and perception of the organization.
From this observation, our teams have developed corporate games that allow each of your employees to truly understand the values conveyed and to appropriate the corporate culture so that each person finds a meaning to his or her mission in the organization.

Use interactive digital games to sculpt corporate culture
Corporate culture is a natural and fundamental part of any business. It relates to how the company is run on multiple levels, from the way the company treats its customers to how employees interact with each other. In this way, corporate culture impacts every aspect of how a business is run.
However, a company's corporate culture isn't always good. If there are problems within the company, it will damage the way it does business. Essentially, bad corporate culture can rot a business from its core.
While this sounds scary, it is possible to change corporate culture and reinforce the positive aspects of it. By addressing issues and providing training, a company can alter the way it does business. If done in a positive way, this has an incredible impact.
One way to go about this positively is through digital games. These games form a basic part of a training process that is accessible to all employees. As such, it can teach and instruct them on an entirely new level. Before you know it, these games will have changed your company from the inside out.
Want to see how a digital game can change the way you approach culture and values in your organization? Book a demo today and see!
Strengthening corporate relationships, culture, & values
Changing corporate culture starts by changing the way the company views itself. This includes the values the company holds and how those values translate into actions from employees. However, you can't just say your company's culture and values are now different. That difference needs to be taught to the employees themselves so that they can then live the change.
One common approach for doing this is through training sessions or seminars. Employees attend these to learn more about the company and what the company expects from them. This clues them in on how to act and how to go about their work lives.
Another solution is mentorship. Mentorship is when older employees teach the ins and outs of the company to newer employees. This carries with it the benefit of experience, as the older employees understand the company on a deep level.
However, mentorship is most effective when it has direction. When older employees are well-trained and given a wealth of important information, they are better able to pass on skills and abilities to newer employees. In a way, this is where training and mentorship meet.
Our culture & values solution can help you enrich mentorship programs
With the solutions provided by Emeraude Escape, you can enrich your mentorship programs. Our culture and values solutions offer tailor-made mentoring initiatives that can align with the core principles and values that define your company's culture. One of the popular game formats that our clients use is 'Phygital Learning'. A classroom like workshop where mentees and mentors communicate, collaborate and brainstorm together to reach a common goal.
If you're looking into one-on-one mentorship, our speed gaming option may be the best fit for you.
Curious about how phygital learning or speed gaming can improve your mentorship program? Schedule a demo and get the answers you're looking for!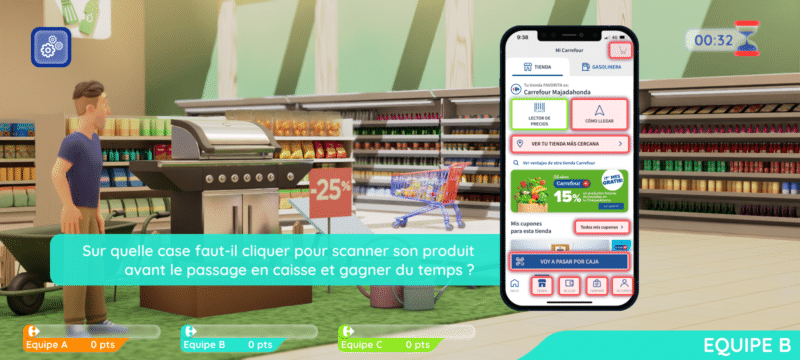 Phygital Learning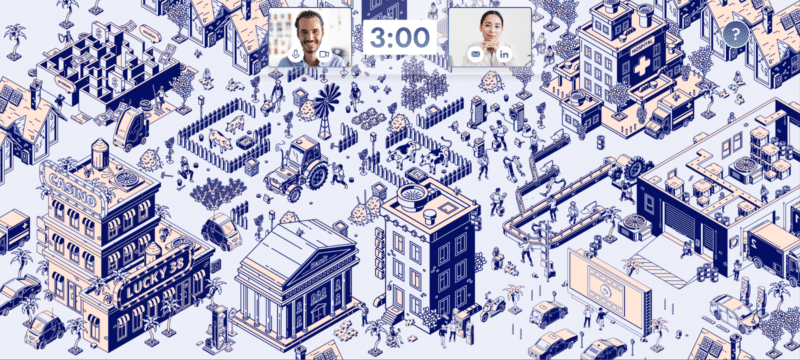 Speed Gaming
Why do you need a strong corporate culture?
A strong corporate culture creates effects that trickle down to many other aspects of the business. These include both large and small things.
For example, a good corporate culture has the potential to increase employee retention. No one wants to work for a company that has a bad reputation or is known for treating its employees poorly. However, employees are far more likely to stick with a company where they like the people, and their coworkers treat them right.
Alongside this, corporate culture impacts how a company is perceived by the public. Companies that are known for their bad business practices face boycotts, campaigns against them, and pressure on social media. Meanwhile, people flock to businesses they can both respect and trust.
These factors and more also lead to an increase in revenue. Increased employee retention cuts costs while attention from the public increases profits. However, good corporate culture can also improve productivity and create a system that works more effectively. Together, all of this improves a business's bottom line.
Improving corporate culture with games

You can achieve multiple different goals through digital games. Depending on what you are trying to achieve, they will produce a variety of different results.
Interactive Training Through Games
Games are great because they are interactive. A training video or a training seminar often includes instruction that goes one way only. This reduces their effectiveness because employees are unable to receive feedback.
However, games allow employees to interact with them. They provide a demonstration, show correct answers, and explain to employees what they did wrong. This feedback dramatically increases the effectiveness of this method.
Reach Talent Development Goals
It isn't always easy to develop talent. When done in traditional ways, it takes time to teach new employees, and the number of new employees that can be taught at once is limited. It is possible to increase the number of employees taught at once, but this reduces the effectiveness of the teaching.
With games, talent development is possible on a larger scale. Individualized training can be accomplished by anyone with a computer. This means a lot of people can be trained with very
little effort. Plus, having more people training at once doesn't reduce the training effectiveness and, in some cases, can even improve it.
Develop Leadership Skills
Games have the ability to test employees' skills and abilities. They also have the ability to give you this information so that you can find the company's future leaders. This allows you to look for potential in employees and even pick out potential leadership candidates.
Once you've done so, you can start training the next generation of leaders. You can even use the same games to train current leaders or develop leadership skills across the board. No matter how you use them, these games give your company better leaders.
Want to see the results of a gamified culture and values solution first-hand? Book a demo and experience it for yourself!
Building a strong workplace culture with games

Simulation Game
A simulation game is a series of inputs and responses. In a simulation game, a specific situation is used. Then, employees playing the game interact with the simulation, which produces a response, and they interact with it again.
This can be used in a way that instructs upon a company's culture and values. A specific situation can be created that the game will then simulate. Employees playing the game will then have to determine how they will respond to what is presented to them. The game will show them the outcome of their choice and will make it clear whether that was a good or bad choice, depending on their choice.
This is great because it provides an immediate response. Employees get to have their correct answers rewarded and their incorrect answers punished. Conducting training like this reinforces the right answers in the employee's heads.
Digital Escape Room
A digital escape room is a great way for employees to experience and discover the details surrounding corporate culture. This is because a digital escape room teaches, tests, and reinforces knowledge all at once.
In an escape room specifically designed for your company, employees will discover that the solution to escaping the room relies on knowledge of corporate culture. They will have to use the information they already have, along with any hints you decide to include along the way. By doing so, they are learning more from the hints, testing what they already know, and having everything reinforced in their minds along the way.
Digital escape rooms are also a fun way to train. People love doing escape rooms and continue to love them even when they are used as a training tool. Because of this, you'll find this training tool is more effective than most.
Learn how Nespresso used virtual escape room game to enrich its culture and values!
Metaverse
The metaverse is a great way to demonstrate the culture and values a company holds. This is because the metaverse functions like a controlled version of reality. Though the entire game takes place within a fictional world, it still houses interactions between real people and reflects real situations.
This makes the metaverse the perfect environment to demonstrate proper interactions between employees. You can have employees show what they know by conducting proper interaction in the metaverse.
You can even create a digital system of rewards within the metaverse. This allows you to reward employees for good behavior, which further incentivizes this behavior.
Let Emeraude Escape transform your organizations culture and values training
A company's culture and values are specific to that company. That is why a specific training program must convey that culture and values.
With Emeraude Escape, a training program like this is more than possible. We design all of our games around your company first. We research your company right from the start and consult with you at various points in the game creation process. This allows us to create something tailor-made to address your concerns in a way that no other training solution can.
When tackling corporate culture, you want to have full control over the end result. With our digital games, you can.
Ready to get started building your tailor-made digital game? Contact us to begin today!
Depending on its complexity, it takes from 20 days to 3 months to design a tailor-made digital game to develop corporate culture & values.
There is no limit of players because you own 100% of the game. You can use it as many times as you want. Our servers can welcome up to 200,000 players simultaneously.
Creating a tailor-made digital game to develop corporate culture & values. requires a team of more than 8 people (Game Designers, designers, developers …). The cost is available upon request through our contact form.
Optimisation of the employer brand and the company's image.

Better retention and motivation of employees.

Development of the integration process for new recruits through a strong corporate culture.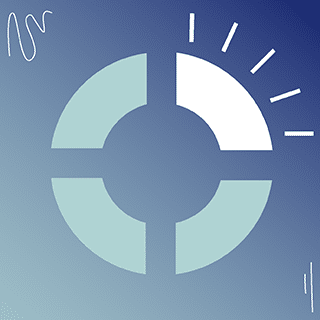 How to play ?
Memorize the order in which the different blocks of the circle are illuminated, then reproduce it in the same order by clicking on it.
Book A Demo
Get a personalized demonstration by one of our game design experts.
Discover our other
Solutions