Diversity & Inclusion
Raise awareness of diversity and inclusion through digital games to create a safe and inclusive working environment.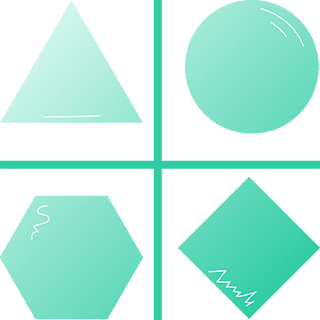 Diversity and inclusion: key to your business success and sustainable performance of your employees
Engage your teams beyond regions and across functions to drive greater awareness and understanding of diversity and inclusion with gamification.
At present time, encouraging and practicing an inclusive culture is the key to your business success. With our immersive and custom digital games, your training can provide a way for your employees to immerse themselves in a game where the learning experience is tangible and personalized.
Choose Emeraude Escape to create interactive learning experiences for your employees regarding awareness training for LGBTQIA+ rights, anti-racism, intergenerational equity, pay gap, and neurodiversity in the workplace.

Like all other game solutions at Emeraude Escape, our learning designers thoroughly analyze the key areas in Diversity, Equity and Inclusion before transforming into a game design. All our games are designed with the intention to generate impactful behavioral change in your employees that will lead to the success of your business.
Our learning designers are specialized in the following subjects:
Anti-racism (religion, country, gender)
LGBTQIA+ rights
Acknowledging ethnic origins
Intergenerational equity
Gender equality (rights, pay gap)
Neurodiversity (physical and/or mental disadvantages)
Our goal is to combine your objective with gamification. Our virtual interactive games aim to create a meaningful and tangible result that promotes acceptance, respect, and equality across all subjects above. Gamified learning is an advanced learning methodology that allows participants to explore different perspectives, examine biases, and develop skills to create safe and supportive environments for the citizens of the world.
Want to know more about our awareness games, contact our team today!
Impactful Training Designed for Behavioral Change

Designed and developed on the fundamental values of game mechanics allows engaging and memorable user journeys.
Create your gamified virtual training with the following game elements to generate retention and engagement and feel the difference from traditional training.
Automated game master
Live leaderboard
Scoring
Live teammate progression notification
Interactive map to follow live progress
Multiplayer with built-in audio, video and chat
Episode indicator
All our games can be customized 100% according to your brand DNA and brand identity while your objectives and key messages of the training will be conveyed through unique game scenarios.
Our game rating is 4.7 out of 5 over 500 reviews.
Inclusive Game Design Interface and Experience by Definition

All our games are designed with the notion of maximum inclusion. Our teams of game designers and UX designers think the process through to make all interactions in game accessible for everyone from tech savvy to non-tech savvy. At Emeraude, we think about buttons, navigation, receipts of rewards, etc., with care to provide a satisfying user experience. Additionally, your employees can access our game on any of their preferred devices such as computer, mobile and tablet.
How to get started?
Set your goal
Know the behavioral outcomes you're expecting from your employees
Choose the type of training that you can enrich the course anytime
Emeraude Escape: the Best Option for Your Diversity and Inclusion Awareness Training?
Game mechanics that drive engagement, participation and motivation in the training can ultimately lead to behavioral change in your learners as it takes away the seriousness and the sensitivity of the topics.
With Emeraude's virtual games, your learners will absorb your training content from different perspectives and situations in a safe and immersive way. Our game designers and learning designers approach this subject with ultimate care to foster a sense of inclusion, encouraging individuals from diverse backgrounds to participate without feeling single out.
We offer role-playing scenarios and decision-making simulations where employees can gain firsthand experience in handling real-life diversity challenges, promoting empathy and understanding. With our games, your employees can receive immediate feedback and track their progress for personal growth and areas for improvement.
We can connect your gamified training to any LMS. To monitor your learners and to improve your training constantly, you can choose any types of KPIs you like to collect from the game. You can also connect the game to your PowerBI to see your learners' performance.
Your learners can access the training wherever and whenever through a simple URL. Our games can be played by up to 200 000 players worldwide simultaneously and it's absolutely worth your time and investment in the long run.
Our gamified solution not only increases awareness of diversity and inclusion but also cultivates a more inclusive and empathetic workplace culture.
Ready to bring your diversity and inclusion training to the next level, contact us!
Visit our approach page to learn about each step of your game creation with our expert team.
Depending on its complexity, it takes from 20 days to 3 months to design a tailor-made digital game to raise awareness on diversity and inclusion at work.
There is no limit of players because you own 100% of the game. You can use it as many times as you want. Our servers can welcome up to 200,000 players simultaneously.
Creating a tailor-made digital game to raise awareness on diversity and inclusion at work requires a team of more than 8 people (Game Designers, designers, developers …). The cost is available upon request through our contact form.
Fostering innovation

Better capacity to recruit diversified profiles

Strengthened confidence at the workplace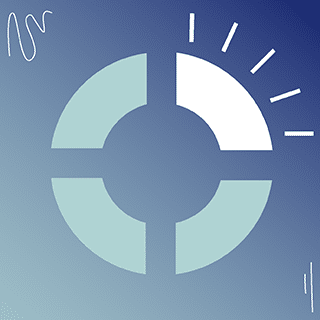 How to play ?
Memorize the order in which the different blocks of the circle are illuminated, then reproduce it in the same order by clicking on it.
Book A Demo
Get a personalized demonstration by one of our game design experts.