Cyberattacks have never been more common, yet most of these incidents are preventable...
The prevention of cyberattacks and the optimization of cybersecurity is a major issue for any company. Criminals target all types of companies (SME, ETI, large groups), and often the repairs are costly. Despite these crimes, it is possible to avoid a large part of these attacks through prevention. We intervene within the framework of employee awareness with our gamified solutions and digital games to optimize the computer security of companies.
Use Engaging Digital Games to Increase Cybersecurity
Cybersecurity is a critical issue facing any company. Cyber crimes are becoming increasingly common, and the potential losses from these crimes are rising. Companies now handle more sensitive information, and the public is becoming increasingly concerned about how this information is handled. If something leaks or another problem occurs, it can lead to some serious problems.
To prevent problems, businesses need to take proactive measures. In the case of cybersecurity, constant vigilance is necessary. By letting your company get lax, you are giving the perpetrators of cyber crimes their opening.
One of the best ways to stay on alert is through cybersecurity training. Integrating this into your business practices makes your company safer in every aspect.
Digital games address this directly. They provide an effective way to introduce, test, or reinforce knowledge about cybersecurity throughout your workforce. They integrate directly into your cybersecurity program and ensure everyone is on board.
Want to see how a gamified learning experience works? Book a demo with us today!
Points of Focus in Cybersecurity
Mailbox Security
Email hygiene is a huge part of cybersecurity. Teaching employees which emails to avoid and how to keep their information secure is essential to preventing exploits.
Password Optimization
Weak passwords and insecure password storage are great ways to invite outside entities into a company's system. Understanding why this is and how to improve upon it will prevent employees from having their information compromised.
Data Protection
No company wants to be the next big news story about a massive data leak. Knowing how to keep this data protected will prevent this.
Internet Connection Security
Connecting to the internet isn't simple anymore. Employees need to know how different networks work, what a VPN is, and why certain connections are unsafe. Otherwise, they will make mistakes.
Business Trip Security
Business trips are a prime time for passwords to be compromised, logins to be stolen, and information to be taken. This is why it is necessary to teach employees best practices on these types of trips.
Phishing/Ransomware/Spam
Scam emails are becoming more and more deceptive. It can be hard for the average person to tell what emails are real and which are dangerous. Luckily, with a little training, it is possible to learn how to make this determination.
Best Practices for Professional and Personal Use
There is a specific etiquette to follow in both the offline and online world. For your company to be represented properly, employees must know and follow this etiquette.
Respect and Awareness of the GDPR
GDPR is a complex piece of legislation that no one wants to run afoul of. Understanding and avoiding this go beyond cybersecurity and are just an essential part of doing business in the online world.

Gamified Cybersecurity Awareness Training


Our cybersecurity digital games can bring awareness to a common yet preventable issues.
Cybersecurity isn't something that is limited to any type of company. Any company that conducts business using the internet, even if it is just for social media, needs to have solutions that address cybersecurity.
It is easy to see how this impacts companies that primarily rely on computers. After all, a cybersecurity breach in these companies could result in a lot of valuable information being lost. However, it impacts other companies as well. A small business that gets its email or social media hacked may face a lot of negative feedback if these accounts start pestering their customers.
Our cybersecurity solutions make it safer to conduct business. They allow employees to learn more and make decisions that will prevent the business from dealing with cybersecurity issues.
Curious about how a cybersecurity digital game would work? Schedule a demo with our experts and see for yourself!
Why Cybersecurity Is Important to Your Employees
Why Is It Important?
Cybersecurity is important to employees because they are often the root of a cybersecurity breach. They have some access to your company and, thus, have the potential to leak this access to others. This makes your employees a type of vulnerability.
Hackers know that employees are the weak link in the chain. They are fully prepared to exploit this vulnerability in any way they can. This is why employees often deal with tons of potentially dangerous spam emails.
Since they are a target, employees must know how to respond appropriately. If a phishing email makes its way to them, they need to know how to deal with it. Otherwise, they are playing right into your company's vulnerabilities.
Who Needs It? 
Cybersecurity issues primarily impact employees dealing with computers and sensitive information. A server who writes down orders on a sheet of paper and never comes into contact with a computer may not need it. However, an IT worker with a company login that gives them access to sensitive company information desperately needs cybersecurity training.
However, everyone can still benefit from learning the basics of cybersecurity. You never know when a situation will arise where someone has access to something they shouldn't and then accidentally lets that access slip. This is why digital games are great for addressing issues like these. You can have all of your employees experience and learn from the game without it costing more to run. So, a single digital game may potentially teach an entire workforce.
Using Gamified Experience to Build Cybersecurity Awareness

You can increase cybersecurity awareness through digital gamified experiences. These will give your employees the necessary knowledge in a format that makes learning easier. In the end, they will gain all the information and retain it better. 
Reduce the Risks of a Security Incident Or Breach
By ensuring everyone knows about security problems and potential breaches, they know to be on the lookout for them. This makes them more likely to identify one when they see it.
Improve Security And Business Management
With everyone on the lookout for cybersecurity issues, the stress on management is less. They don't have to worry about looking over employees' shoulders to ensure they aren't doing something potentially dangerous. They can put that valuable time and energy elsewhere with less time and energy spent on this.
Protect Networks And Data Against Unauthorized Access
Unauthorized access is a huge problem, especially in companies with many employees. However, giving these employees the knowledge needed to safeguard this access greatly prevents unauthorized access.
Strengthen Employees' Ability To Follow Cybersecurity Best Practices
By teaching cybersecurity best practices, you are giving them the ability to act for themselves. You effectively transform them from a cybersecurity vulnerability into part of your overall cybersecurity approach. Plus, giving them more autonomy prevents them from relying on managers and IT, which frees up time from those positions.
Want to experience just how engaging a gamified experience can be? Book a demo and learn more!
Help Employees Understand Steps to Prevent Cyberattacks
Through digital games, you can work with your employees to prevent cyberattacks. Depending on the format, these games can deliver, test, or reinforce knowledge. What you go with will depend on the needs of your company.
Digital Escape Room
In a digital escape room, employees must escape using cybersecurity-themed clues that test their knowledge. Incorporate specific cybersecurity information you want to reinforce, and new info can be discovered while playing. This helps employees remember the concepts better. The escape room serves as a practical way to assess employees' cybersecurity knowledge, highlighting strengths and weaknesses in your approach.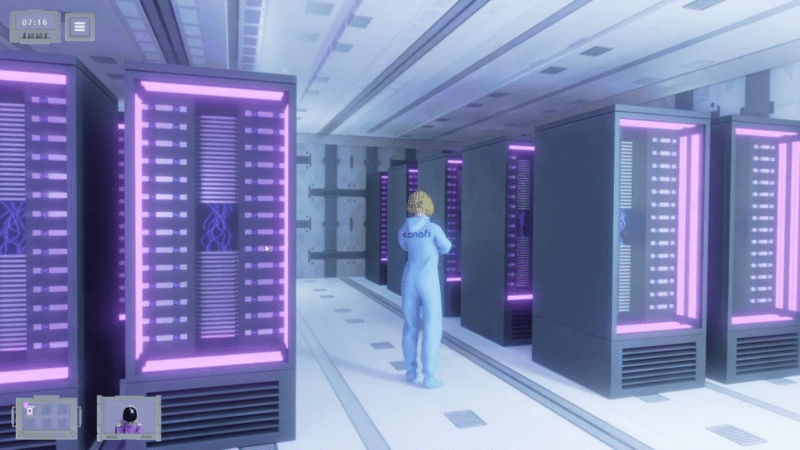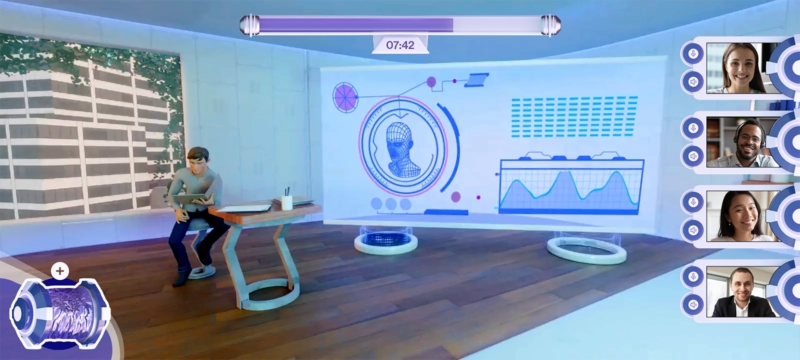 Simulation Game
Use a simulation game to play out cybersecurity issues, letting employees handle cyberattacks and assess consequences. Reviewing outcomes helps learn from mistakes and improve. Ideal for detailed training on advanced cybersecurity topics due to its ability to handle complex scenarios.
Metaverse
The metaverse reflects real life, offering complex avatar interactions. It's valuable for teaching cybersecurity as it allows roleplaying scenarios in a lifelike environment, enhancing understanding for non-tech-savvy employees. This immersive experience helps employees relate cybersecurity issues to real life, improving learning and comprehension.
Increase Awareness of Cybersecurity Concerns with Emeraude Escape
If you want to improve your company's cybersecurity approach, you need to have a workforce that is capable of handling cyber issues. If you want to build this workforce effectively, the best way to do so is through Emeraude Escape.
We can create games designed with your company's wants and needs in mind. Our games are built from the ground up and use your input to guide the creation process. In the end, we'll create something that helps in a way unlike anything else you've seen. This is because it is unlike anything else you've seen since it was designed for your company. 
When deciding to take steps toward better cybersecurity, the best time to do so is now. This is another advantage Emeraude Escape provides. Our games are created in a short period of time and are ready in only 30 to 60 days. This quick turnaround means you can address your cybersecurity issues quickly before they become a problem.
Once you get started, it'll only be a few weeks until you can begin helping your team build the cybersecurity skills they need.
Want to discuss your organization's cybersecurity awareness needs? Contact us today to get the answers you need!
Depending on its complexity, it takes from 20 days to 3 months to design a tailor-made digital game to raise awareness on cybersecurity.
There is no limit of players because you own 100% of the game. You can use it as many times as you want. Our servers can welcome up to 200,000 players simultaneously.
Creating a tailor-made digital game to raise awareness on cybersecurity requires a team of more than 8 people (Game Designers, designers, developers …). The cost is available upon request through our contact form.
Significant reduction of the risk of a security incident or breach.

Improvement security and business management.

Protection of networks and data against unauthorized access.

Strengthening employees' autonomy to respect cybersecurity best practices.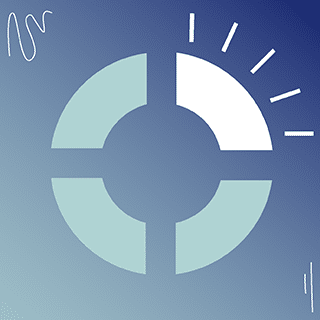 How to play ?
Memorize the order in which the different blocks of the circle are illuminated, then reproduce it in the same order by clicking on it.
Book A Demo
Get a personalized demonstration by one of our game design experts.