Metaverse
A corporate game in the Metaverse to project your participants into a tailor-made virtual world.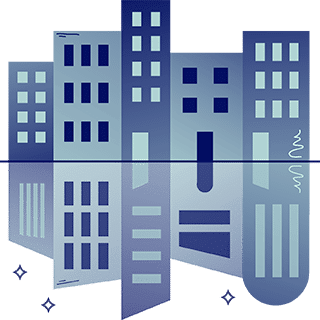 At Emeraude Escape, the Metaverse for organizations has 3 clear objectives:
Engage
Connect
Play
Through a virtual world in a futuristic or historical, realistic or imaginary parallel universe – create your own Metaverse, integrate all the content you want, and project your employees into a Metaverse which reflects your brand, its values, and its culture, and convey your key messages. Relying on the latest technologies, this universe will help your organization reaching its internal and/or external goals. In this interactive platform, players can access their own progression, their ranking at the different steps, and interact with other players through visio, audio and chat directly inside the metaverse
Accessible from a computer, a tablet, a smartphone a mere URL link, the Metaverse is one of the biggest innovations of our time. It's part of the change in digital behaviors and the intensification of  digital boom in all areas of people life during the pandemic. For organization, the Metaverse may reshape the corporate world we know.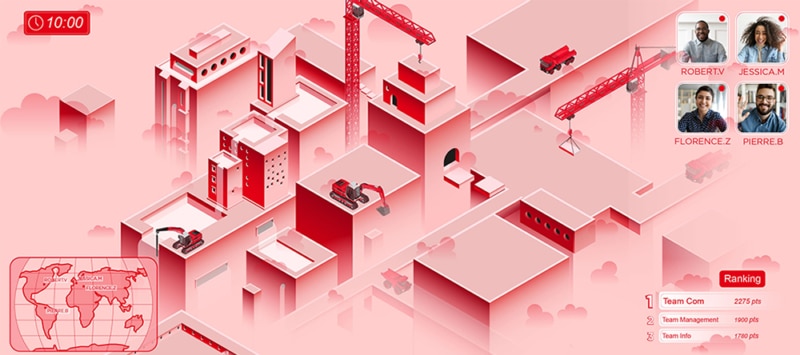 This paradigm shift perfectly matches the challenges related to the generalization of remote and hybrid work, as well as the expectations for more gamification from all the stakeholders of organizations.
In terms of value added, the Metaverse for organizations
generates engagement for the brand, its products or services (real or virtual) and/or specific activities (training, sensibilization/acculturation, hiring, seminars, meetings, and workshops, etc.)
connects the brand and its audience, and people inside its audience
brings gamification, which corresponds to a general expectation in the society which goes beyond the work area.
This is particularly the case thanks to features offered by Emeraude Escape:
customized Avatar 
Creation and customization of an avatar which will accompany the player all through the game.
automated Game Master 
Virtual Assistant which accompanies the player in the adventure and help in case of blocking.
Multiplayer
The possibility to play with several people, alone or as a team to foster collaboration.
Integrated Visio, Audio & Chat 
Integration of a tailor-made visio platform to watch and see the other players directly inside the game.
Player Tracking 
Possibility to watch the progress of the other players inside the game and in real time.
Leaderboard 
Leaderboard at the end of the game to get your individual ranking based on the results achieved.
Point rewards
Mechanism by why the players can exchange their points against other elements (goodies, contribution to an association, etc.)
Personalized Back Office 
A tailor-made back-office designed to give access to the KPIs of all participants at any time.
A CORPORATE METAVERSE, IT'S POSSIBLE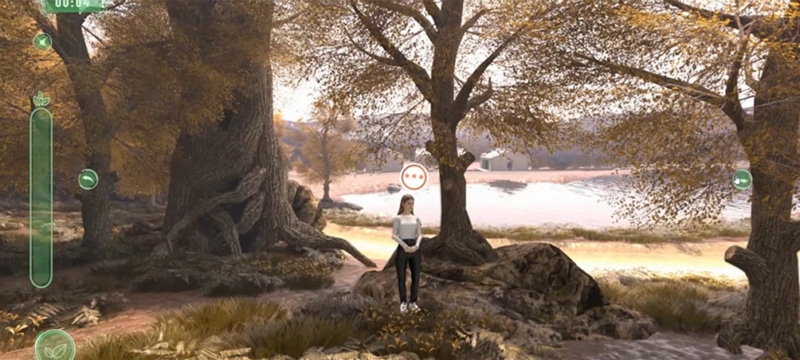 In a corporate context, the Metaverse is a game format which helps reinforcing the culture and the values of the organization and developing real relationships in an unreal world where everyone can openly express him/herself.
This format challenges the notion of time and the notion of space because it takes place in a parallel universe where the player is fully immersed. It's the closest experience to an-person experience by allowing "real" conversations and interactions.
THE METAVERSE: AN IMMERSIVE EXPERIENCE
With the Metaverse developed by Emeraude Escape each organization can expand its worldview in a virtual world reflecting all its codes and specificities with the goal to create an immersive and attractive playground for all players.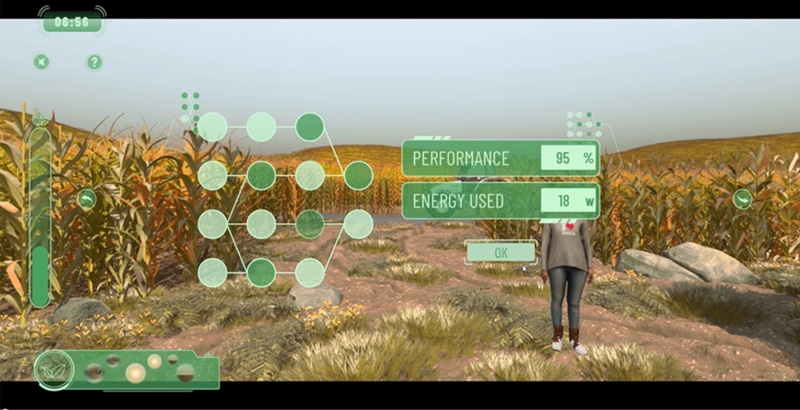 In the Metaverse, each participant can play as a team. In this virtual world, you can add avatars and allow customization by the players to project them into a world without limits. Our Metaverses are totally gamified with engaging enigmas, games, challenges and exercises. You can have all our other game formats in the same Metaverse, with everything in 2D or 3D depending on your choice.
What is the Metaverse?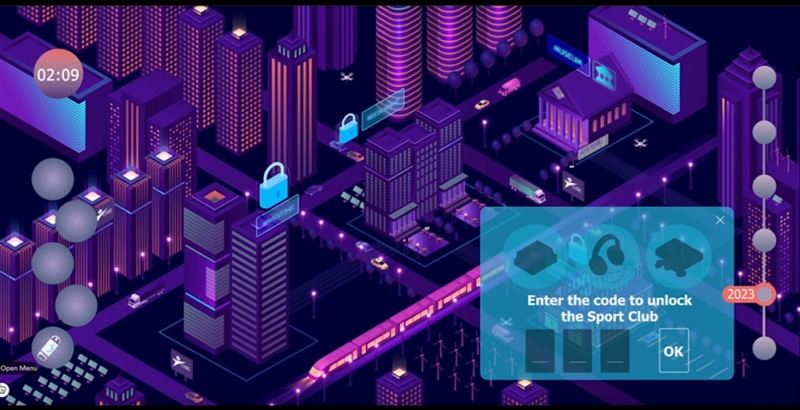 The Metaverse is an immersive virtual universe where users can interact with each other and with their environment through avatars. Even if it's a multiuser space, they don't need to be all connected at the same time for this universe to exist and work. It's all the opposite, this universe continuously evolves and modifies.

For organizations, the Metaverse truly corresponds to a new El Dorado with codes they don't totally master yet. Actually, it's a new and giant virtual playground which opens its doors. It's a place where they can expand their worldview and reach their goals. Indeed, the Metaverse offers literally unlimited possibilities to organization to rally people around deeply immersive experiences fostering communication with and inside their audience. In parallel, a staggering growth of the Metaverse market is anticipated.
Origins and acceleration of the Metaverse for organizations
Initially, the Metaverse is a concept developed in a science fiction novel Snow Crash written by Neil Stephenson in 1992. In this book, the characters use digital avatars to explore an online world and escape from reality. Since then, the video game industry took over the concept, and games like the Sims (2000) or Second Life (2003) are among the pioneers offering players to use avatars. At the time, Second Life had been used by organizations before the interest declined. The current situation is very different from the one of 20 years ago. This is why, a lot of experts point out the on-going paradigm shift.

Actually, if Steven Spielberg's movie Ready Player One in 2018 has started a revival of interest, it's really Mark Zuckerberg's announcement in October 2021 that Facebook will focus its operations towards Metaverse and his declaration: "I believe the metaverse is the next chapter for the Internet" which put back this notion on the spotlights. Since then, organizations have made incursions into the Metaverse at a steady pace. In parallel, applications and innovations deriving from the Blockchain and the NFTs have multiplied.
The Technological challenges related to Metaverse
At Emeraude Escape, it has been a while our specialists closely watch these items and changes. We have also launched Metaverse formats through simulation games where the players can solve daily issues in a virtual world reflecting the organization.

"The development of all our games is tailor-made to create a unique digital experience for our clients. On the technological level, they are designed to meet 3 objectives: accessibility, security and scalability. Our goal is to bring the latest technologies to the largest number of players, systems and devices. The Metaverse enters this objective. This is why we make sure to create the smoothest possible user interfaces. All categories of players should enjoy them, the tech-savvy but not only. In parallel, we make sure are games meet the strictest security standards internationally. With our expertise, we can also integrate our digital games to existing systems like LMS (learning management systems) or Partner Portals. We also master the management of traffic picks when our games integrate larger operations." Godefroy Le Merdy CTO at Emeraude Escape. 
Why using the Metaverse for organizations?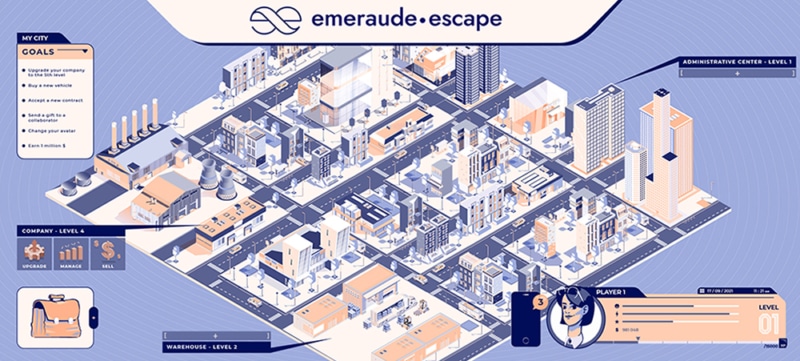 At Emeraude Escape, we are convinced that gamification and Metaverse will reshape the life of brands and organizations. We belong to the pioneers with numerous Metaverses created for our clients: Chanel, Hermès, L'Oréal, La Poste, etc. From a more general standpoint, our expertise has been rewarded by 4 innovation prizes and more than 1400000 people have played at our corporate digital games.
Why do we believe so much in the Metaverse for organizations and brands? The Metaverse has the power to change the way organizations interact with their audiences. Actually, people no longer play, they are immersed in the Metaverse, and they "live" the brand directly.
4 types of activities which reinvent in the Metaverse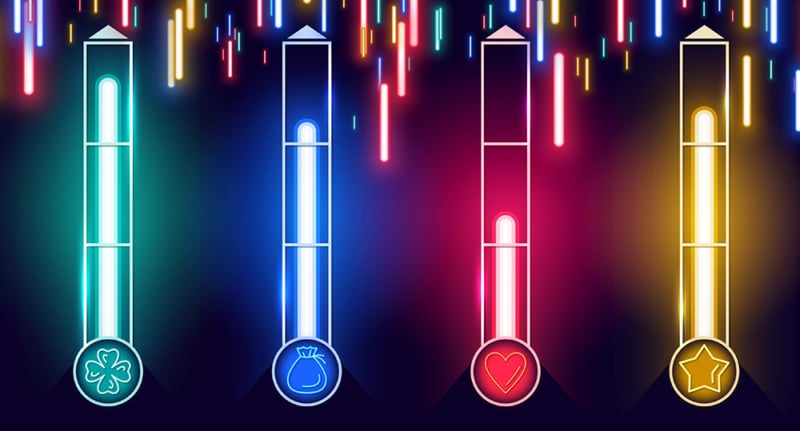 1.    Internal or external communication campaigns in the Metaverse
2.    Strengthening corporate culture and values amid employees in the Metaverse
3.    More interactive and more qualitative training experiences for employees and partners in the Metaverse
4.    More participative and more effective awareness-raising and prevention sessions for employees in the Metaverse
Take a deeper look at how the Metaverse for Brands is revolutionizing shopping. Discover also the marketing in the Metaverse for organizations. Learn how the Metaverse reshapes education and training.
METAVERSE and GAMIFICATION:  what external objectives?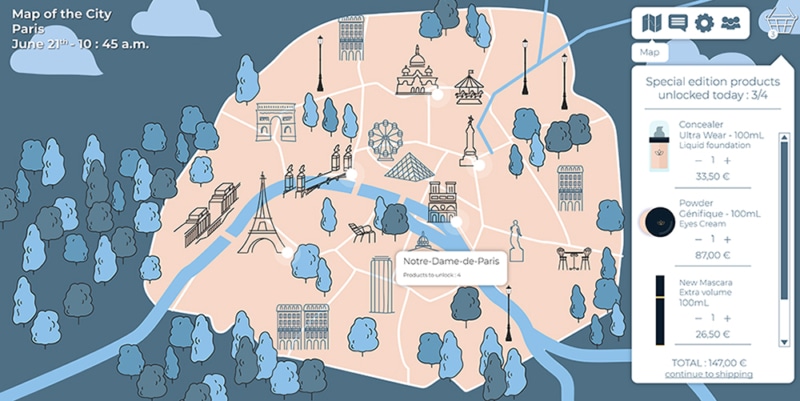 Developing your brand awareness by making it more attractive and more innovative
Launching and/or promoting new real products and services to differentiate
Launching and/or promoting new virtual products and services to differentiate
Setting up an influence marketing campaign to get visibility
Setting up an experiential marketing campaign to seduce your audience, improve the selling experience (letting players buy and collection virtual products, use NFTs, explore a virtual shop …)
Increase the accessibility of your products to enlarge your client target, conquer new audiences
Offering training to partners, raising awareness among the general public with the aim to present your offer, your activities
Selling real products to generate sales with a new outlet
Selling virtual products to generate additional revenues (royalties linked to NFTs), avoid waste and overstock
Enlarge your brand identity to reinforce your notoriety and differentiate
Create and federate communities around your brand
Reinforce the individual connection to your brand including in the real world to create a more emotional connection with your targets (…)
Metaverse and gamification: what internal objectives?
Developing a more engaging and impactful internal communication
Rejuvenating and optimizing activities like hiring, onboarding, training, awareness, team building, events, meetings, and internal workshops
Creating more gripping corporate training for employees
Accelerating the skill development of employees
Insufflating a more dynamic learning culture
Informing employees about policies and internal processes in a more striking way
Training employees on new processes, new tools, new issues in a more practical way
Enlarging the access to your organization's training and resources.
Strengthening cohesion, and lifting staff morale through Metaverse games like Metaverse Escape Game (…)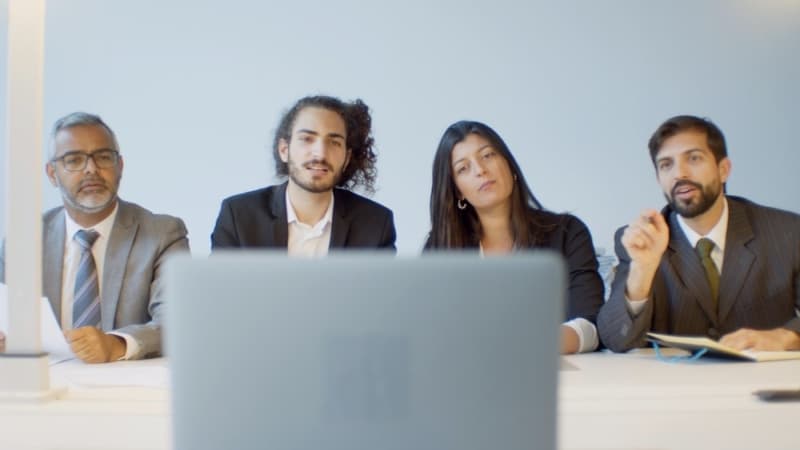 Speaking about internal goals, there are real differences between a standardized seminar in the metaverse and a Serious Game in the Metaverse.
The first one looks like real world without using Metaverse's most powerful features. It's simply the virtual conference room of an external supplier which could be used by any other company. There, the participants cannot do much than virtually sit, watch and listen.
The second involves action and interactivity on participants' side. In addition, a more customized universe is possible. Lastly, the unique scenario is what creates the adventure and the suspense to hook the participants.  These are typically the elements which make the experience of a seminar in the Metaverse memorable and engaging.
Which industries use the Metaverse?
The Metaverse: an opportunity for every organization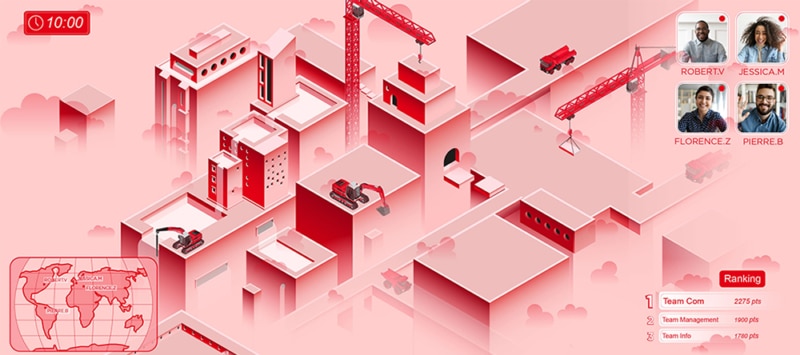 To grasp every unique opportunity offered by this format, at Emeraude Escape, our specialists guide organizations which decide to build their Metaverse step by step. We conceive and develop totally personalized immersive experiences. Discuss now with our Game designers to determine your goals and get a personalized demo.
12 industries already in the Metaverse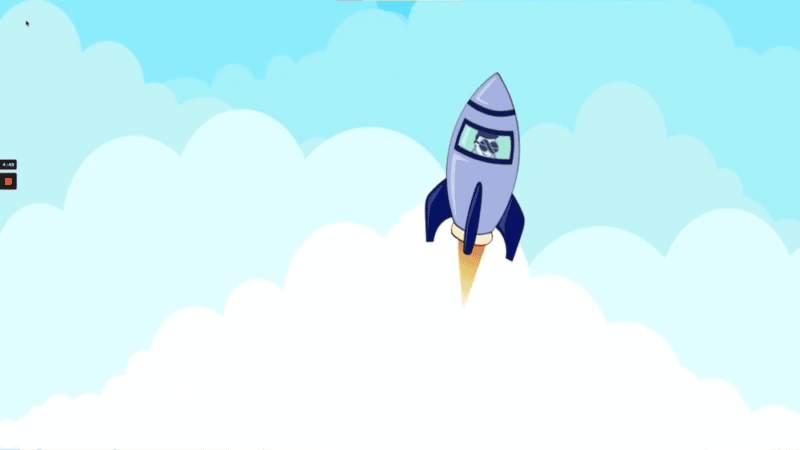 Except the video game editors, and the GAFAM, here are 12 examples of industries and organizations which made the plunge into the Metaverse and the direction they have taken.
Luxury – for instance Gucci with a pop-up store or Balenciaga selling virtual products
Health – for instance Johnson & Johnson for a virtual OR intended to train students, doctors and surgeons.
Sport – for instance Nike launched of its virtual world and recently launched virtual shoes.
Culture – for instance Sotheby launched a virtual art gallery and a sale platform intended for NFTs
Lifestyle – for instance Van's opened an access to a virtual skatepark. It would have had 48 millions viewers.
Catering – for instance Wendy's opened the visit of a virtual restaurant. It would have had 52 millions visitors.
Hospitality – for instance Millennium hotels opened a virtual hotel
Car Industry – for instance Hyundai has launched a metaverse space on a gaming platform featuring its products and future mobility solutions
Entertainment – for instance Warner Bros Pictures organized a virtual promotional party for the launch of the film "In the Heights"
Insurance/Finance – for instance Axa Investment Manager launched a fund dedicated to metaverse
Science – for instance the CEO of Nvidia announced in December 2021 he wants to create a digital twin for the Earth capable of forecasting the climatic change by using IA
Aeronautics – for instance Vueling wants to develop the first ticket selling platform in the Metaverse
At Emeraude Escape, we create immersive digital games which builds the Metaverse for organizations of any size and any industry. Daily we give life to the most immersive possible gamified digital experiences to help organizations reaching their goals. With the Metaverse and typically 3D reconstruction we amplify the experiences we build. Our client trusts our expertise to expand their vision, corporate culture and values in the Metaverse.
How to make your first steps in the Metaverse?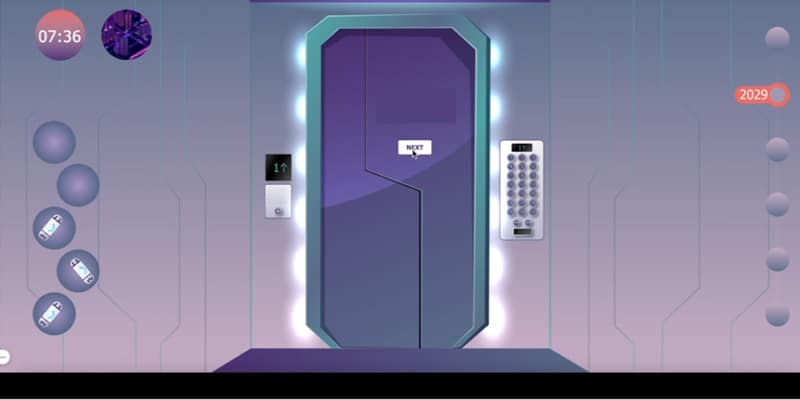 3 essential elements
Today to enter the Metaverse, organizations have to take into account the perceptions and the expectations across society about this virtual universe, and its developing context. To us at Emeraude Escape, 3 elements are essential.
1.    Gamify 
Among society for many Metaverse is a new tool for entertainment. As a result, it creates both a stronger engagement promise. At the same time, it imposes to make sure to gamify the experiences offered in the Metaverse otherwise the targeted people may get disappointed or confused or unmotivated.
2.    Explain
The general public don't really know yet for what the Metaverse is used. As a result, there are limitless possibilities for organizations to use Metaverse and reach their goals. At the same time, the age, perceptions, knowledge of Metaverse vary. Using pedagogy on how to benefit from the offered immersive experiences is important.
3.    Security
Creating its own Metaverse can be a simple manner for your organization to simplify the access of your audience to this technology progress, while securing its personal data like on other digital tools. It requires advanced technological skills and high vigilance on IT security issues. At Emeraude Escape we have a team dedicated to security which make sure the metaverse developed is fully secured using in particular the ISO norm 27001.
Creating your own metaverse digital game how it works?

The creation of a Metaverse game is done hand in hand between our game designers and the teams inside your organizations. You point out to us your goals, issues to address, guiding lines, and/or concepts you want the players to take out from this experience; we discuss, and we determine together the format. Our games are personalized and reflect your organization image and incorporate all the elements you want to display in the game and comply with your brand graphic chart.
You want to see what a Metaverse game – or broadly a corporate digital game – looks like and discuss with our gamification experts about how to take advantage of this technological progress to reinforce participation and engagement on the key messages of your organization? Ask for a demo.
LISTE DE RESSOURCES :

It takes from 20 days to 3 months to design a Metaverse game.
The budget can be requested through our contact form.
Our servers are made for up to 200,000 players simultaneously thanks to our DevOps skills.
The Metaverse game belongs to you, which means you can reuse it as often as you want and as long as you need, with no additional cost.
Our advice
Duration

There is no time limit in the metaverse. It can exist 24/7 without any limit.

Number of players

Played alone or in multiplayer mode without limits in terms of number of players

Avatars

Players can develop their own Avatar.

Little extra

Enrich your metaverse with integrated video, battles, or parallel co-working spaces for a truly hybrid work mode.
Request your demo
Get a personalized demonstration by one of our game design experts.