Metaverse
A corporate Metaverse platform (available through an URL link) designed according to your brand identity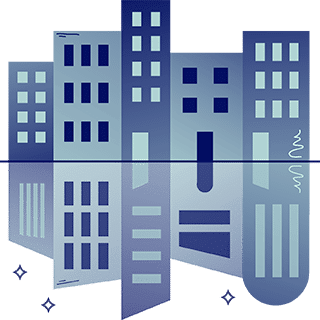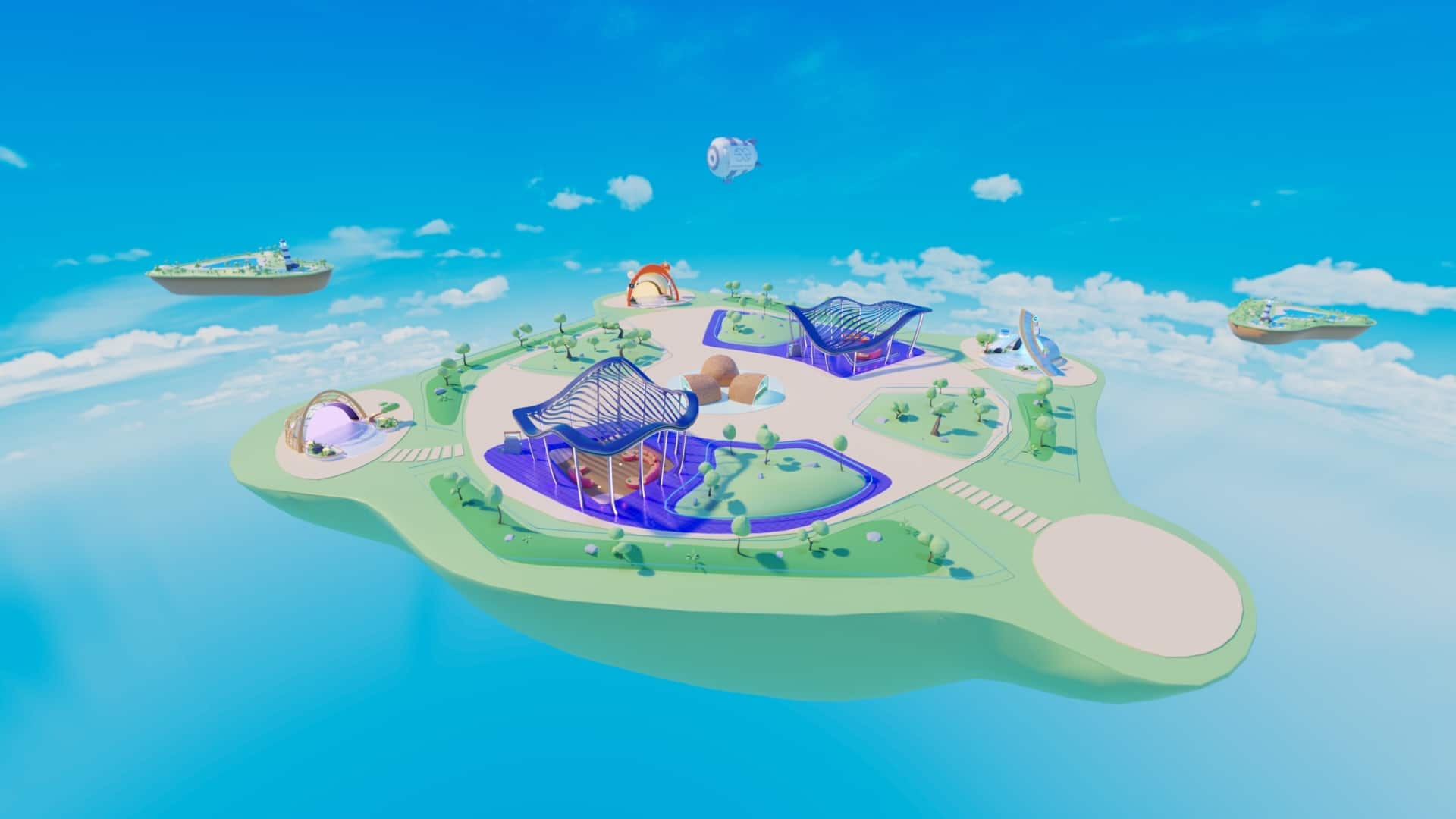 The metaverse platform in a nutshell:
Without VR headset
Accessible from any browser
No download required
Desktop and mobile
Single or multiplayer
2D or 3D environment
Customized avatar
Integrated video, audio and chat
Customized back office with KPIs
Integration on all LMS
SSO and/or CRM integration
At Emeraude Escape, the Metaverse for companies has three clear objectives:
                                    1. Engage
                                    2. Connect
                                    3. Play
Through a virtual world in a parallel universe – futuristic or historical, realistic or imaginary – create your own Metaverse platform and integrate all the content you want in order to project your company's collaborators in a Metaverse that reflects your brand, its values and its culture and that will relay your key messages. Using the latest technologies, this universe will allow your company to reach its internal and/or external goals. In this interactive platform, players can access their progress, their ranking, the different stages, but also interact with other players by video, audio and chat directly inside the Metaverse.
Without headset, accessible from any computer, tablet or smartphone, from a simple URL link, the Metaverse is one of the greatest innovations of our time. This is in line with the digital evolution behaviors and the intense acceleration of the digital use in all spheres of people's lives during the pandemic. For businesses, the Metaverse is likely to revolutionize the world of work as we know it.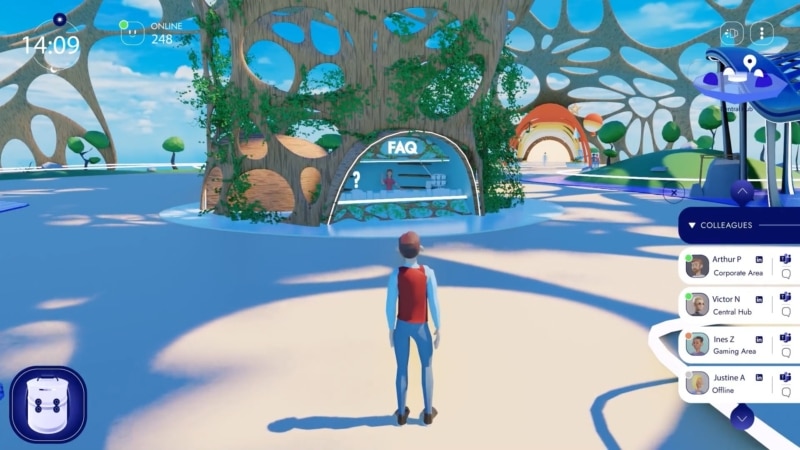 ——————
Technology:
At Emeraude, no need for virtual reality headsets to be immersed into our metaverse. Our metaverse platforms are accessible by a simple link, without downloading, on computer or smartphone, and can also be integrated within your infrastructures (intranet, cloud, LMS in SCORM…). We develop platforms in 2D or 3D.
——————
It is a paradigm shift that perfectly meets the challenges related to the generalization of remote work and hybrid work mode but also to expectations for more gamification that transcends all company's audiences. These aspects encourage companies to favor virtual environments, where the greatest technological advances are found. Working in the metaverse is now possible. It offers all the possibilities of the real world, with very few limitations.
In terms of added value, the B2B metaverse:
creates engagement for both the brand, its products or services (real or virtual) and/or the specific activities they offer to its participants (training, awareness, recruitment, seminars, meetings and workshops …).
creates bonds between the brand and its audience and even within its audience.
brings gamification, which answers a generalized expectation at the societal level that transcends the professional sphere.
In particular thanks to some features offered by Emeraude :
Customized avatar
Creation and customization of an avatar following the player throughout the game
Automated virtual assistant
Virtual assistant helping the player in the adventure and when he is stuck for a while
Multiplayer
Possibility to play with several people, alone or in teams, to encourage collaboration
Integrated Video, Audio & Chat
Integration of a custom-made video platform to see and hear other players directly in the game
Player tracking 
Ability to see the progress of other players in the game in real time
End of game ranking
Leaderboard at the end of the game allowing to know your ranking according to the score achieved
Point rewards
Mechanism allowing players to exchange their points for items (goodies, donations to an association, etc.)
Customized back office
Creation of a customized back office allowing access to the KPIs of all participants at any time
THE CORPORATE METAVERSE
In a professional context, the Metaverse is a game format that reinforces the company's culture and values and creates real bonds in an unreal world, where everyone can express themselves openly and enjoy the 2.0 experience. Our Metaverses are spaces created by our design and technical engineering experts to replicate a specific universe or concept and integrate anything you want.
This format challenges the notions of time and space because it takes place in a parallel world in which the player is completely immersed. The experience is as close as possible to being in person, allowing for "real" conversations and exchanges.
THE METAVERSE B2B: AN IMMERSIVE PLATFORM
The Metaverse platform developed by Emeraude Escape allows each company to propel its vision of the world into a virtual universe that incorporates all of its codes and features to create an immersive game space for all players.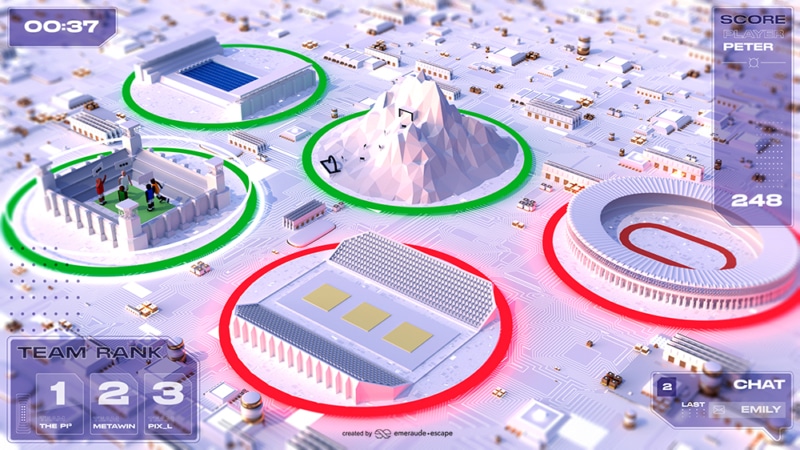 Each participant can play as a team in this virtual world. Customizable avatars can be added so that players can project themselves into this world without limits. Our metaverses are fully gamified, with engaging puzzles, games, challenges and exercises. You can get all our game features integrated into the same Metaverse and visuals can be produced in both 2D and 3D.
What is Metaverse?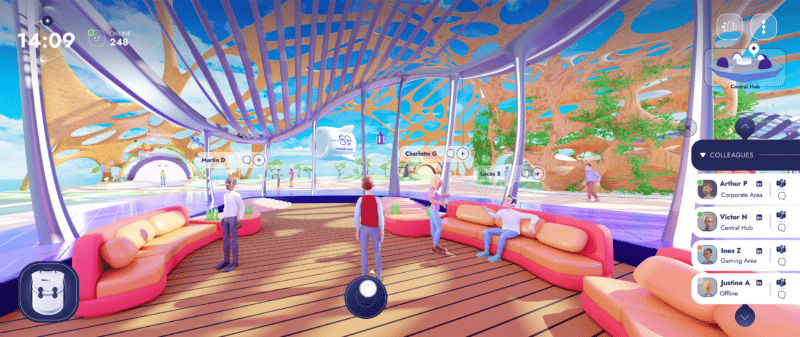 The benefits of Metaverse for companies
The Metaverse is an immersive virtual universe where users can interact with each other and with their environment through avatars.
Even if it is a multi-user space, not all users need to be connected at the same time for this universe to exist and function. On the contrary, this universe evolves and changes continuously.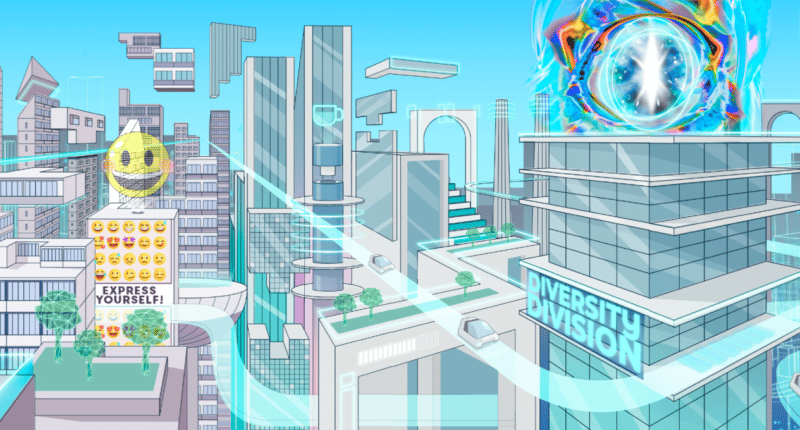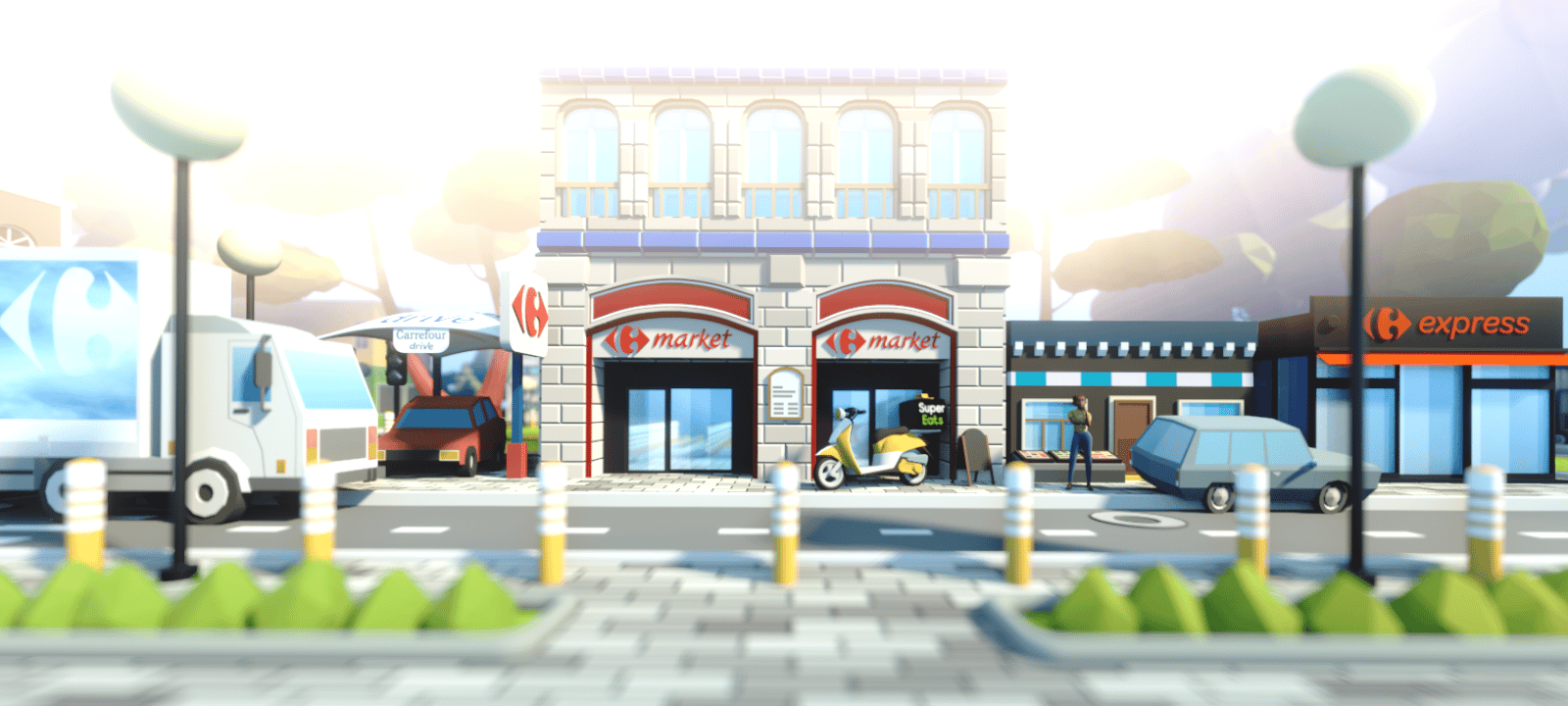 For companies, the B2B Metaverse is truly a new Eldorado where they have not yet mastered all the codes. Indeed, it is a new and huge virtual playground that is available to them to propel their vision of the world and achieve their goals. The Metaverse provides companies with literally infinite possibilities to mobilize around deeply immersive experiences, to promote exchanges with and within their audience. In parallel, growth expectations are dizzying.
Corporate Metaverse's origines
Originally, the metaverse is a concept developed in the science fiction novel Snow Crash or The Virtual Samurai, written by Neil Stephenson in 1992. His characters used digital avatars to explore an online world and escape from reality. Since then, video games have taken over and games like The Sims (2000) or Second Life (2003) which are among the pioneers that allowed players to use avatars. At the time, Second Life was even used by companies before the interest was diluted. The current situation is very different from 20 years ago and allows many experts to underline the paradigm shift that is taking place.

In fact, if Steven Spielberg's film Ready Player One in 2018 started a revival of interest, it is really Mark Zuckerberg's announcement in October 2021 to direct Facebook's activities towards the metaverse and his declaration: "I believe the metaverse is the next chapter for the internet." that put this notion back in the spotlight. Since then, companies have been making inroads into the metaverse at a steady pace. In parallel, applications and innovations brought by blockchain and NFTs have multiplied.
Technological challenges related to the Metaverse
At Emeraude Escape, these are items and developments that our specialists have been following closely for a long time. We also launched metaverse formats via simulation games where players could solve everyday problems in a virtual world that reflected the company.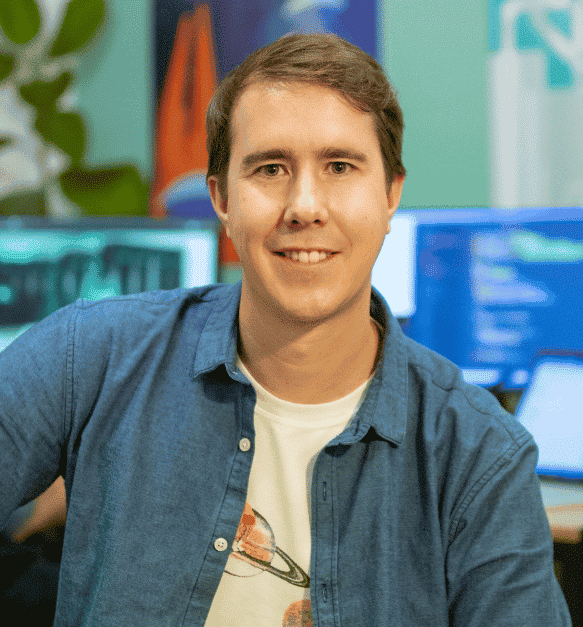 "All our games are custom-made developed to create a unique digital experience for our customers. From a technological point of view, they meet 3 objectives: accessibility, security and scalability. Our goal is to bring the latest technologies to the largest number of players, systems and devices. The Metaverse is one of them. That's why we strive to create the smoothest user interfaces possible. All types of gamers should be able to enjoy it, not just the tech-savvy. At the same time, we make sure that our games comply with the most rigorous international security standards. Our expertise also allows us to integrate our digital games into existing systems such as LMS (learning management systems) or partner portals, and to manage traffic peaks when our games are integrated into larger operations (100,000 players simultaneously)." Godefroy Le Merdy, CTO at Emeraude Escape.
Why using the Metaverse for organizations?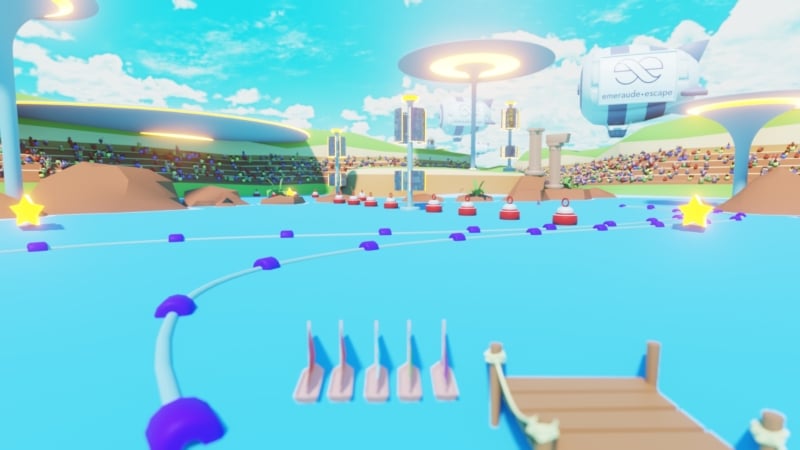 At Emeraude Escape, we believe that gamification and the Metaverse will revolutionize companies' lifes and brands. We are even pioneers with many metaverse experiences created to date for our clients: Chanel, Hermès, L'Oréal, La Poste, etc… 4 innovation awards and more globally more than 1,400,000 people have played our digital games for companies.
Why do we believe so much in the Metaverse experience for companies and brands? The Metaverse has the ability to change the way companies interact with their audiences. Indeed, participants are no longer playing, they are immersed in the Metaverse and "live the brand" directly.
4 types of activities which reinvent themselves in the Metaverse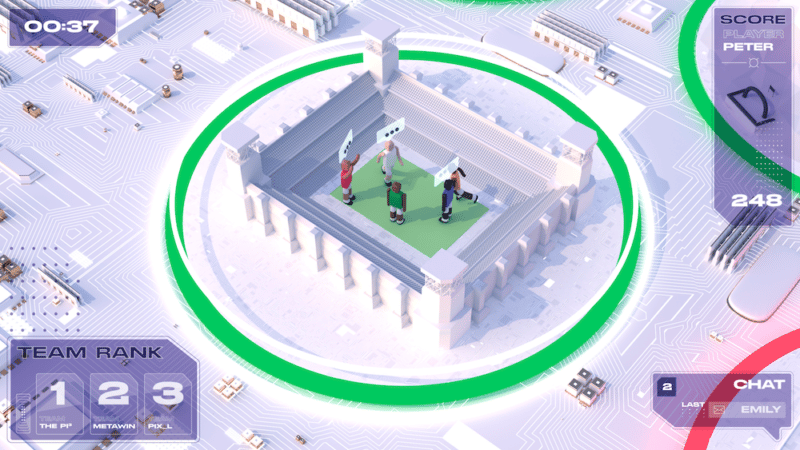 internal or external communication campaigns in the Metaverse
actions to reinforce the company's culture and values among employees in the Metaverse
more interactive and qualitative training experiences for employees and partners in the Metaverse
more participative, effective awareness and prevention initiatives for employees in the Metaverse
Take a deeper look at how the Metaverse for Brands is revolutionizing shopping. Discover also the marketing in the Metaverse for organizations. Learn how the Metaverse reshapes education and training.
Metaverse and gamification, which external goals?

Develop its reputation by making it more attractive and innovative
Launch and/or promote new real products and services to stand out
Launch, promote and/or sell new virtual products and services to stand out
Organize an influencer marketing campaign to gain visibility
Organize an experiential marketing campaign to seduce its audience, improve the sales experience (allow players to buy and collect virtual products, use NFTs, explore a virtual store …
Increase the accessibility of its products to enlarge its customer target, conquer new audiences
Offer training to partners, raise awareness among the general public to present its offer, its activities
Sell real products and services to generate revenues in a new market
Sell virtual products and services to generate additional revenue (royalties associated with NFTs), avoid waste and overstocking
Expand its brand identity to strengthen its reputation and stand out
Create and federate communities around your brand to build a more emotional relationship with your targets
Strengthen the individual connection to the brand, including in real life, to create a more emotional relationship with its targets (…)
Metaverse and gamification, which internal goals?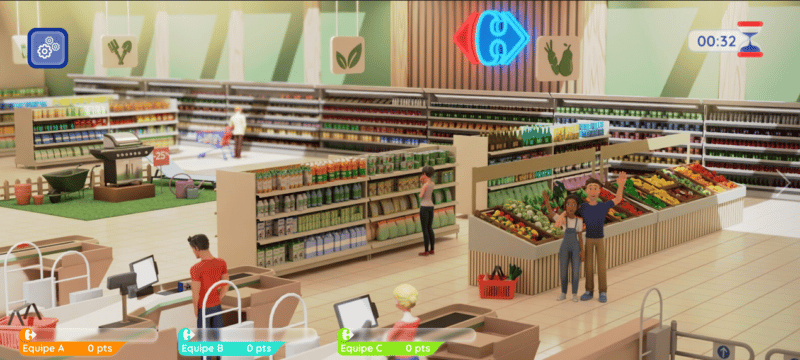 Make internal communication more engaging and impactful
Bring renewal and optimization to activities such as recruitment, onboarding, training, awareness, team-building, events, internal meetings and workshops
Create more engaging corporate training for employees
Accelerate the development of employee skills
Instill a more dynamic learning culture
Inform employees of internal policies and procedures in a more meaningful way
Train employees on new processes, tools and issues in a more practical way
Expand access to training and company resources
Strengthen cohesion and maintain positivity through metaverse games like the Metaverse Escape Game (…)
Speaking of internal goals, there are real differences between a seminar in a standardized metaverse platform and a Serious Game in the Metaverse.
The first one is similar to the real world without exploiting the most powerful possibilities of the Metaverse. It is simply a virtual conference room that could be used by any other company, offered by an external provider. In this one, participants can't do much more than sit, see and listen virtually.
The second one involves action and interactivity on the participant side. It also allows for a more personalized world. Finally, its unique scenario creates adventure and suspense to captivate the participants. These are the very elements that make a seminar experience in the Metaverse memorable and engaging.
Which industries use the Metaverse?
The Metaverse: an opportunity for all companies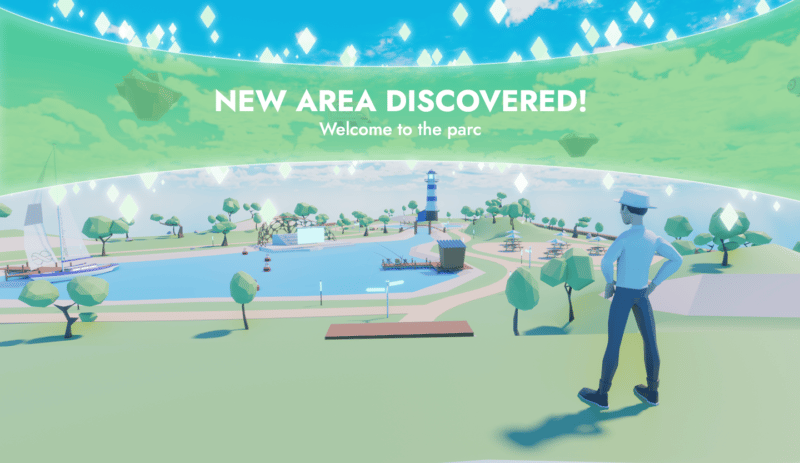 To ensure that you don't miss out on any of the unique opportunities offered by this format, at Emeraude Escape, our specialists accompany companies step by step as they decide to build their metaverse. We design and develop fully customized immersive experiences. Talk to our game designers now to define your goals and get a personalized demo.
12 sectors that have embraced the Metaverse
Luxury – for example, Gucci for a pop-up store or Balenciaga to sale virtual products
Health – for example, Johnson & Johnson for a virtual operating room to train students, doctors and surgeons
Sport – for example, Nike launched its virtual world and recently launched virtual shoes
Culture – for example, Sotheby's has launched a virtual art gallery and sales platform for NFTs
Lifestyle – for example, Van's opened access to a virtual skatepark. It has reportedly been viewed 48 million times.
Food & Beverage – for example, Wendy's provided access to a virtual restaurant. It was reportedly visited 52 million times.
Hospitality – for example, Millennium Hotels opened a virtual hotel.
Entertainment – for example, Warner Bros Pictures held a virtual promotional party for the movie launch of "In the Heights."
Automotive – for example, Hyundai launched a metaverse space on a gaming platform showcasing its products and solutions related to the future of mobility
Insurance/Finance – Axa Investment has launched a fund dedicated to the metaverse
Science – for example, the CEO of Nvidia Group announced in December 2021 that he wanted to create a digital twin of the Earth capable of predicting climate change using artificial intelligence
Aeronautics – for example, Vueling wants to develop the first platform for selling airline tickets in the Metaverse
At Emeraude Escape, we create immersive digital games for the Metaverse for companies of all sizes and industries.  On a daily basis, we bring to life the most immersive gamified digital experiences possible to help companies achieve their goals. With the Metaverse and typically 3D reconstruction, we amplify the experiences we build. Our clients trust our expertise to propel their vision, corporate culture and values into the Metaverse.
How to take your first steps in a metaverse experience?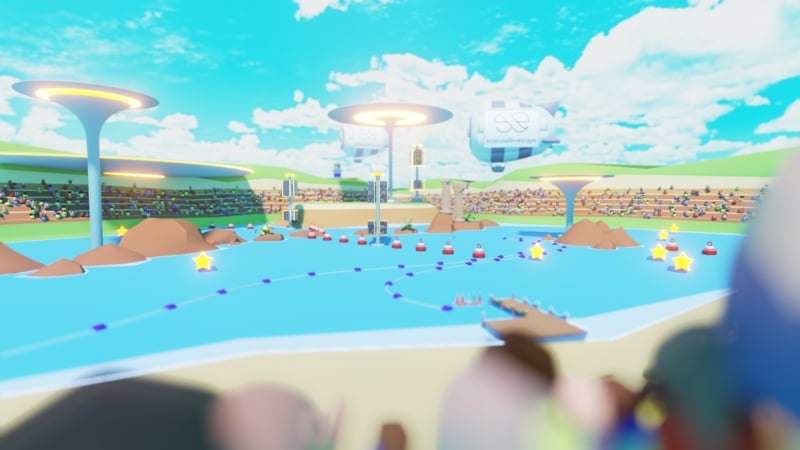 3 key points
Today, in order to enter this virtual universe, companies must take into account the perceptions and expectations that circulate within society around the Metaverse and the context in which it develops. At Emeraude Escape, we believe that 3 points are essential.
1. Gamify
For many people, the Metaverse is seen as a way to have fun, which creates a stronger promise of engagement. At the same time, it requires that the experiences offered in the Metaverse be gamified or else they may disappoint, confuse or discourage their target audience(s).
2. Explain
The general population is still not sure what the Metaverse is about. As a result, there are infinite possibilities for companies to exploit the Metaverse and reach their goals. At the same time, depending on age, perceptions and knowledge of the Metaverse vary, so it is important to be educational about how to benefit from the immersive experiences offered.
3. Secure
Creating your own Metaverse can be a simple way to facilitate your target audience's access to this technological breakthrough, while securing their personal data as with other digital tools. This requires advanced technological skills and increased vigilance on security. At Emeraude Escape, we have a dedicated security team that ensures that the metaverse we create is fully secure, especially by applying the ISO 27001 standard
Emeraude Escape, Metaverse creator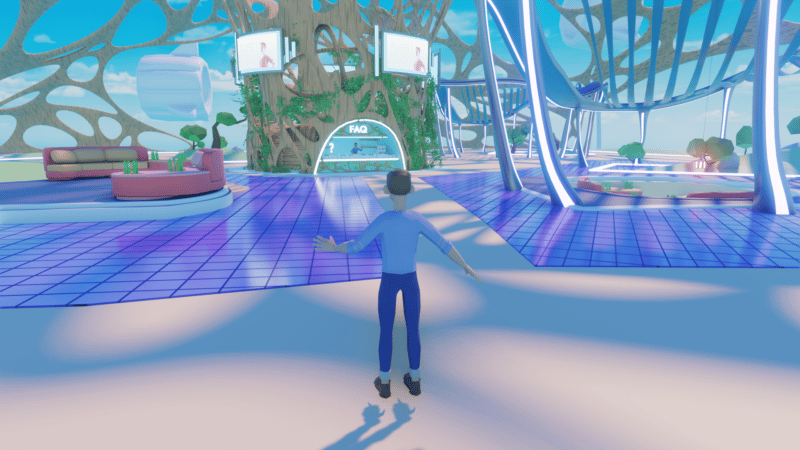 Emeraude, a custom-made Metaverse designer, proposes the creation of a Metaverse game. The conception is done side by side between our Game Designers and your company's teams. You tell us your objectives, issues, guidelines, and/or notions you want players to get from their experience; we discuss and determine the format together. Our Metaverse is customized to your company's image and integrates all the elements you want to appear in the game, while respecting your graphic charter.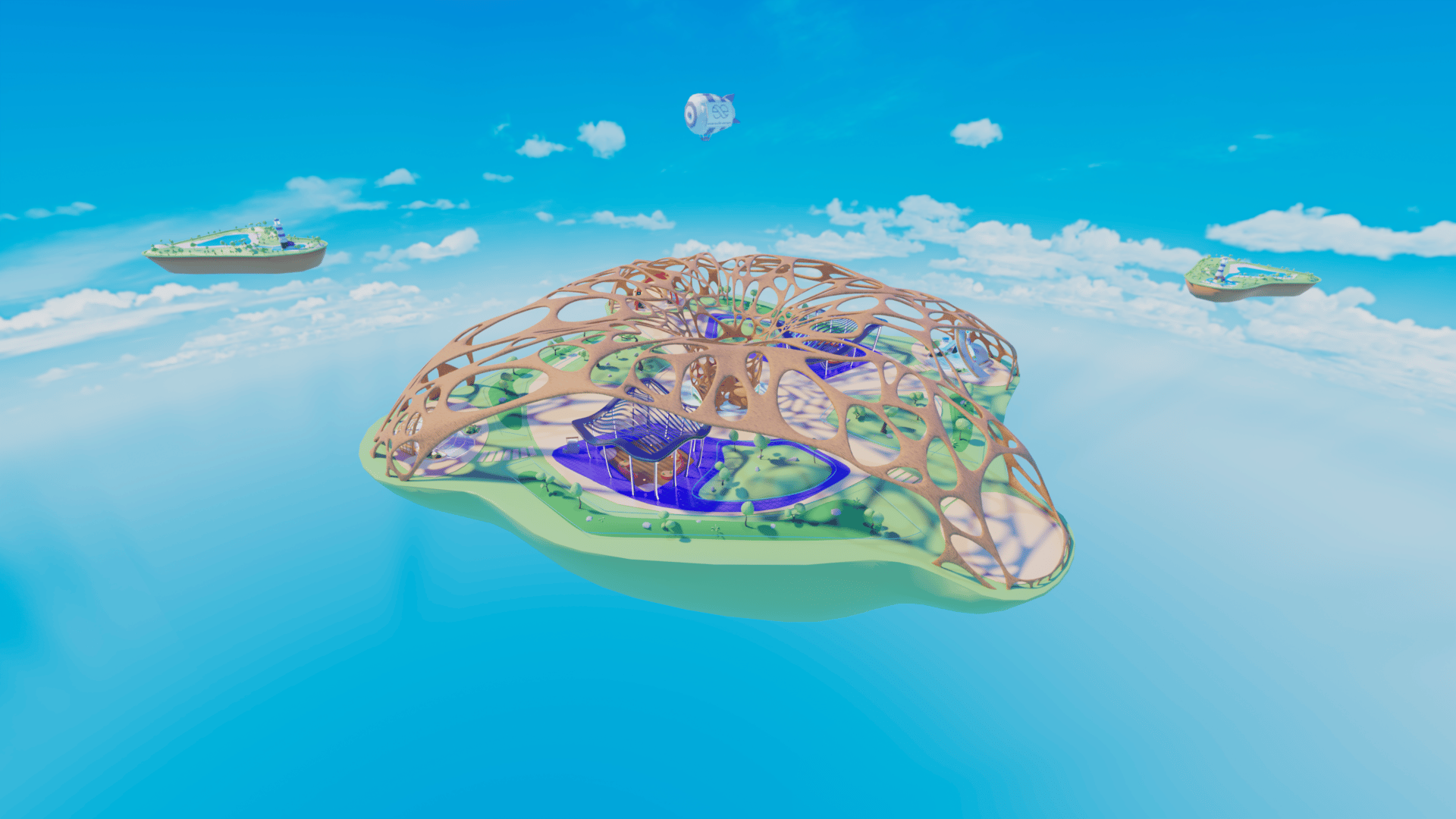 It takes from 20 days to 3 months to design a Metaverse game.
The budget can be requested through our contact form.
Our servers are made for up to 200,000 players simultaneously thanks to our DevOps skills.
The Metaverse game belongs to you, which means you can reuse it as often as you want and as long as you need, with no additional cost.
Our advices
Duration

There is no time limit in the metaverse. It can exist 24/7 without any limit.

Number of players

Played alone or in multiplayer mode without limits in terms of number of players

Avatars

Players can develop their own Avatar.

Little extra

Enrich your metaverse with integrated video, battles, or parallel co-working spaces for a truly hybrid work mode.
Book A Demo
Get a personalized demonstration by one of our game design experts.