Digital Escape Room
Players will have to search, open chests, discover new rooms, and solve a succession of puzzles in a limited time.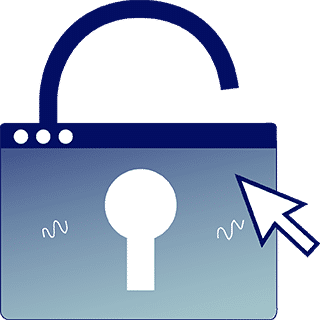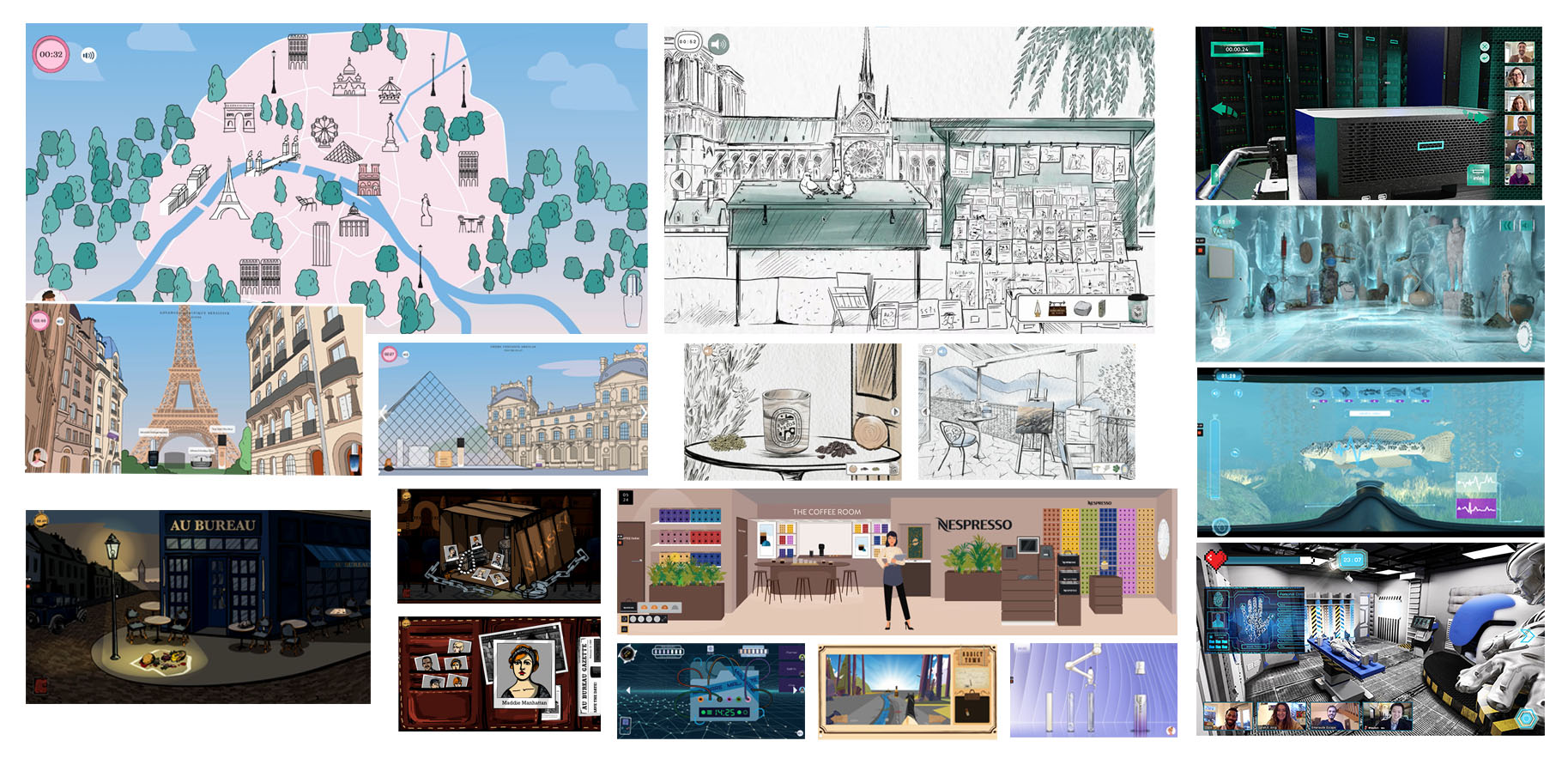 We can meet all your requirements, without limits. For example, a digital Escape Room for a live kick-off event with 200,000 people simultaneously worldwide, an online ranking by country or Business Unit is set up to energize the game, motivate the teams and rekindle their competitive spirit!
The digital Escape Room is entirely designed according to your graphic charter, it can integrate your company's authentication system and you will have access to a personalized back office allowing you to extract KPIs, key data and performance of each participant.
A high-end Digital Escape Room
This is a real interactive platform developed to measure. This digital Escape Room takes the form of a game created on your website or on a dedicated website. As in a physical Escape Room, players will have to search, open chests, discover new rooms, and solve a series of enigmas in a limited time. For example, they will have to use a rag on a dusty object to reveal a clue; turn on/off a computer to reveal hidden elements, etc.
Creating your own digital escape room, how does it work?
The conception of a digital Escape Room is done hand in hand between our Game Designers and your company's teams. You tell us your objectives, issues, guidelines, and/or concepts that you want the players to take away from their experience; we discuss them and determine the format together. Our games are customized to your company's image and integrate all the elements you want to appear in the game, while respecting your graphic charter.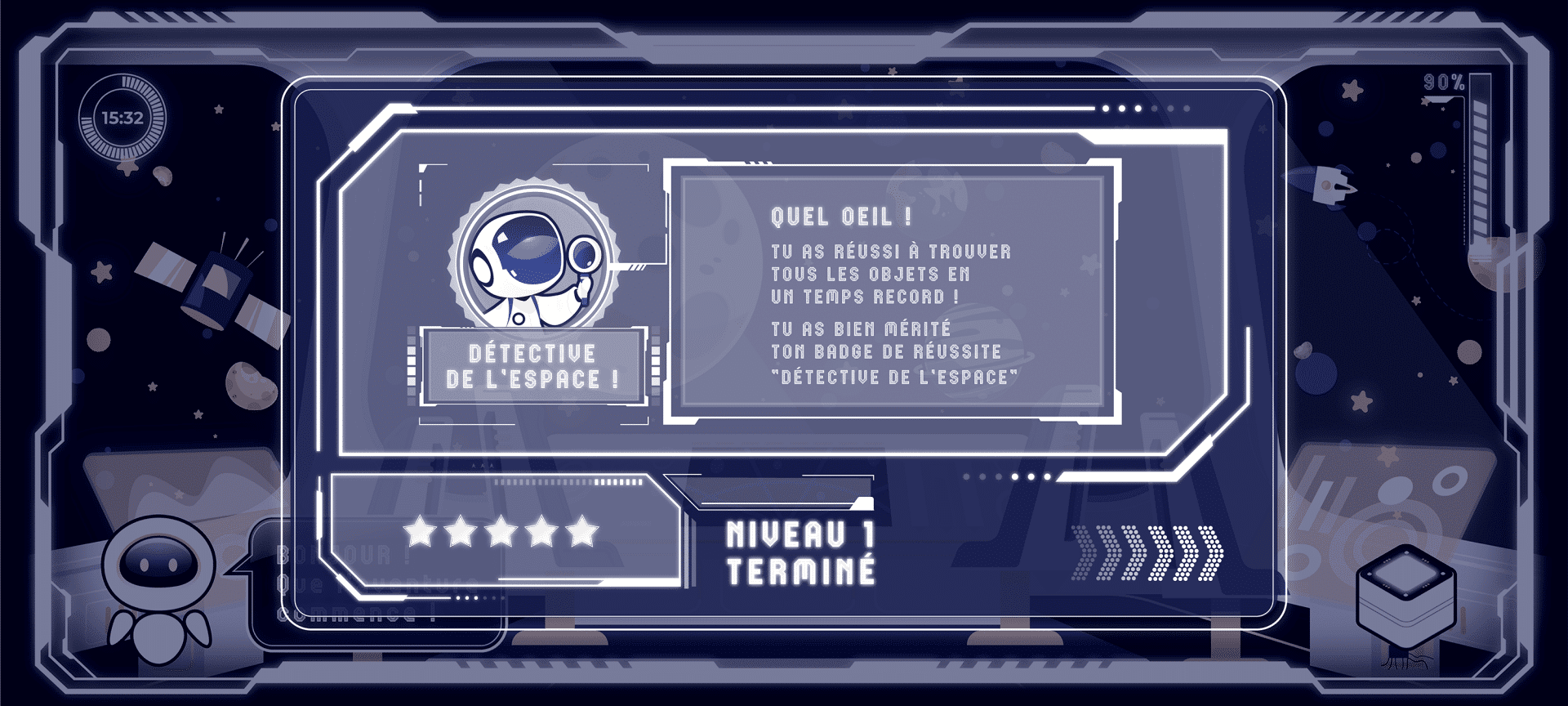 Creation and customization of an avatar which will follow the player through the whole game.
Live Ranking during the full game to know your real-time ranking compared to other teams.
Virtual Assistant which follow the player in the adventure and help in case of blocking.
Integration of a tailor-made visio platform to watch and listen the other players directly inside the game.
Our different modes
We create a digital Escape Room with an ultra-realistic 3D world according to your specifications and/or from photos you send us. You will be able to walk through the scenery and investigate as if you were there.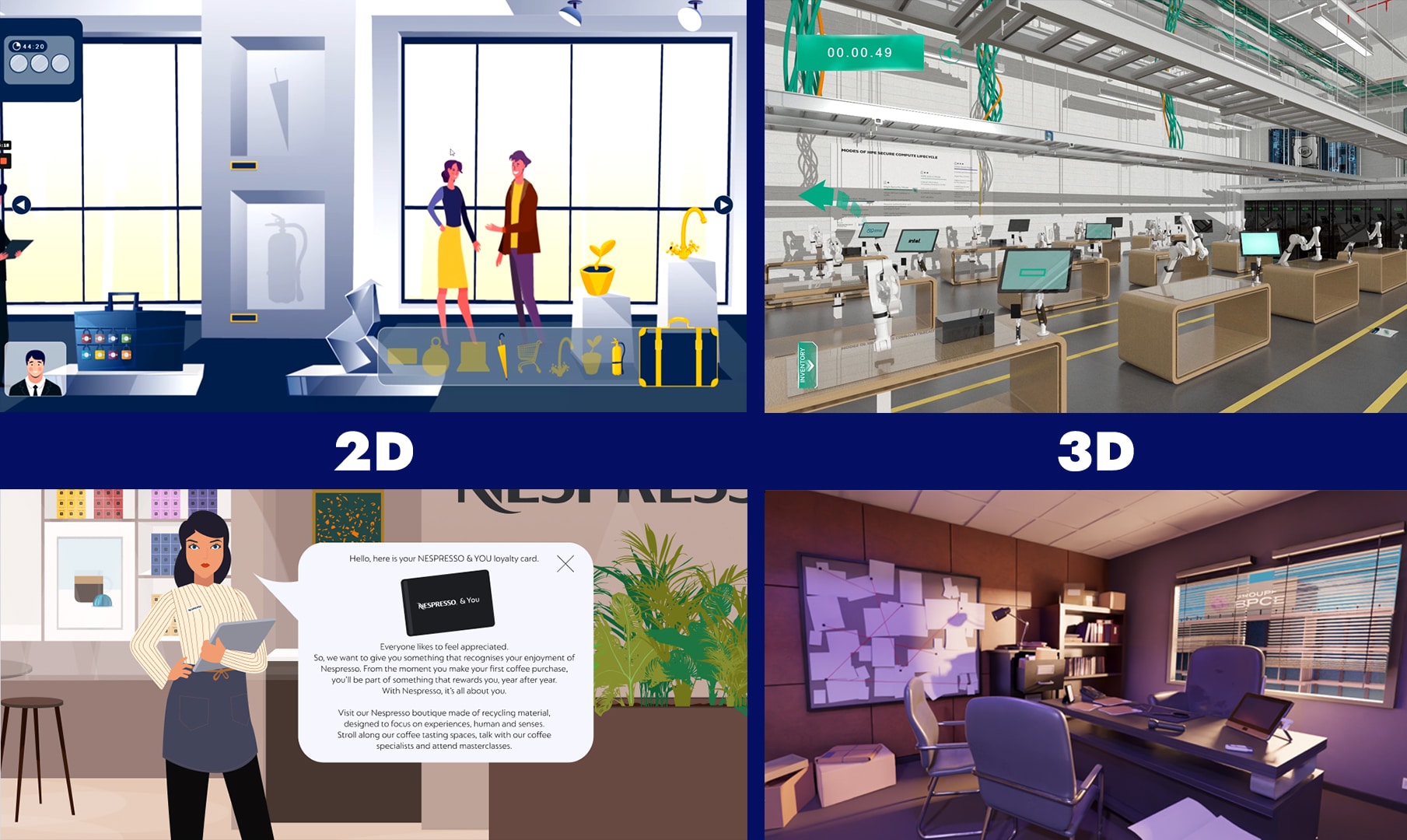 We believe that stimulating cooperation and mutual aid between colleagues with a digital Escape Room can increase motivation and improve the well-being of employees. We offer many multiplayer modes to create team cohesion despite the distance. In teams of 4, 10, 100 or even 1000 employees, we create for you a customized remote Escape Game that will facilitate communication and teamwork. The enigmas, manipulations and puzzles will all be designed to promote collaboration, exchanges and teamwork.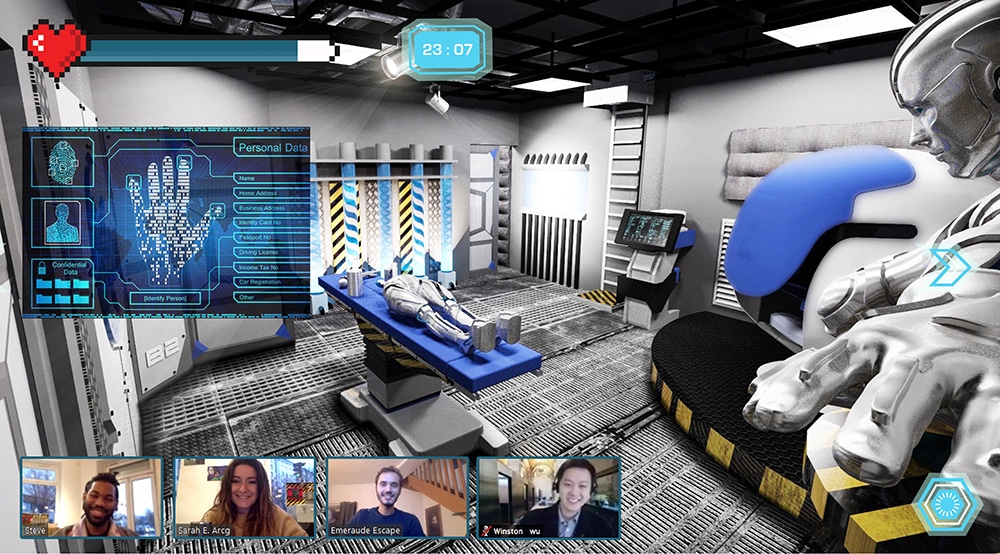 Book A Demo
Get a personalized demonstration by one of our game design experts.