Digital Escape Room
Players will have to search, open chests, discover new rooms, and solve a series of puzzles in a limited time.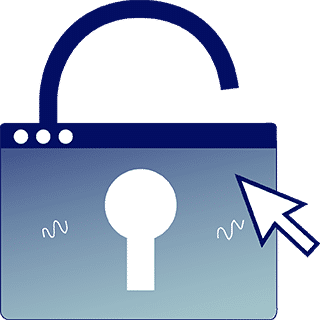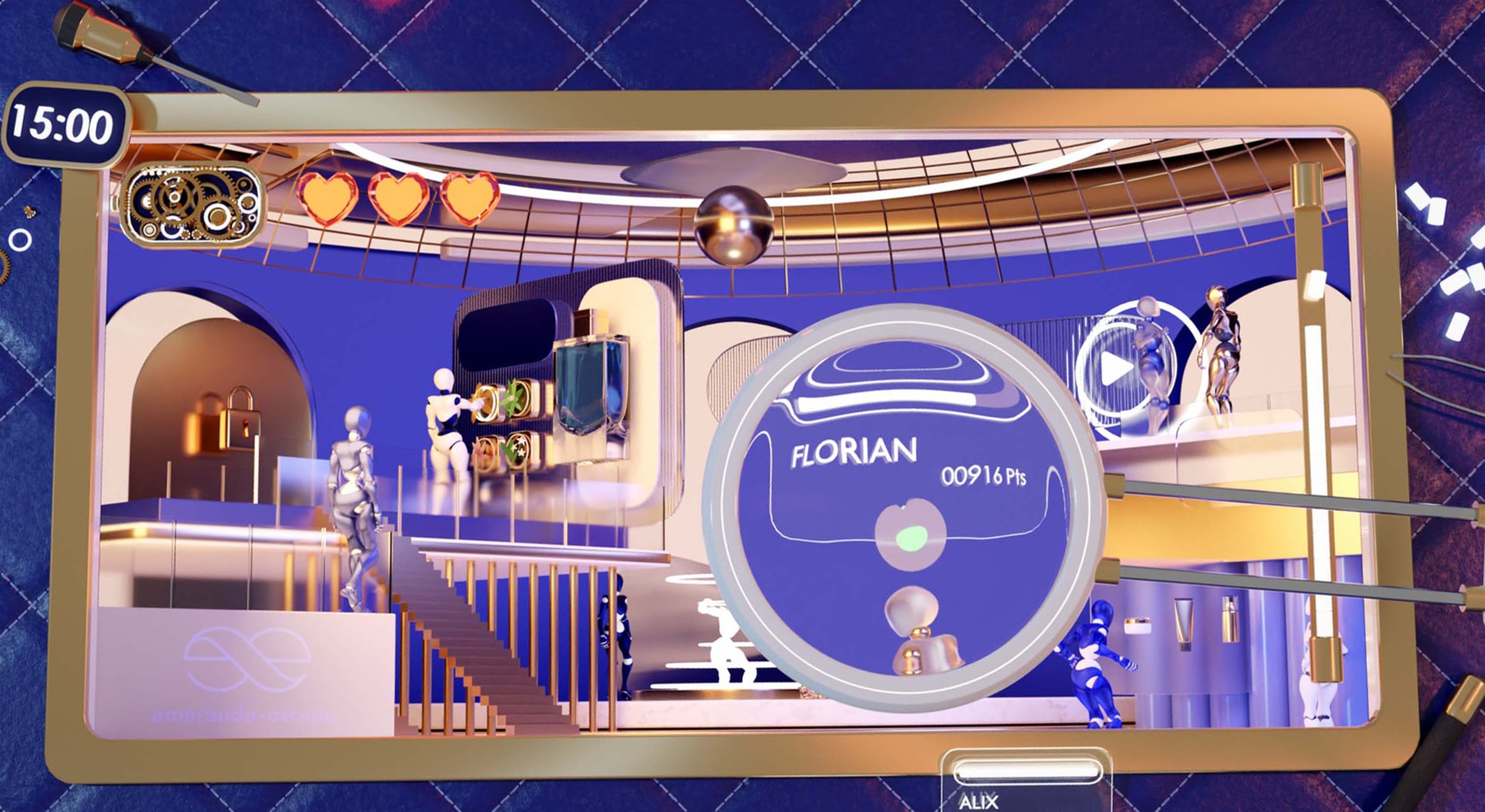 We design custom Digital Escape Room 100% customized to your look & feel & messages with unique Puzzles & Scenarios created around your key messages. Created 5 years ago, we are today the European leader in the corporate Escape Room business.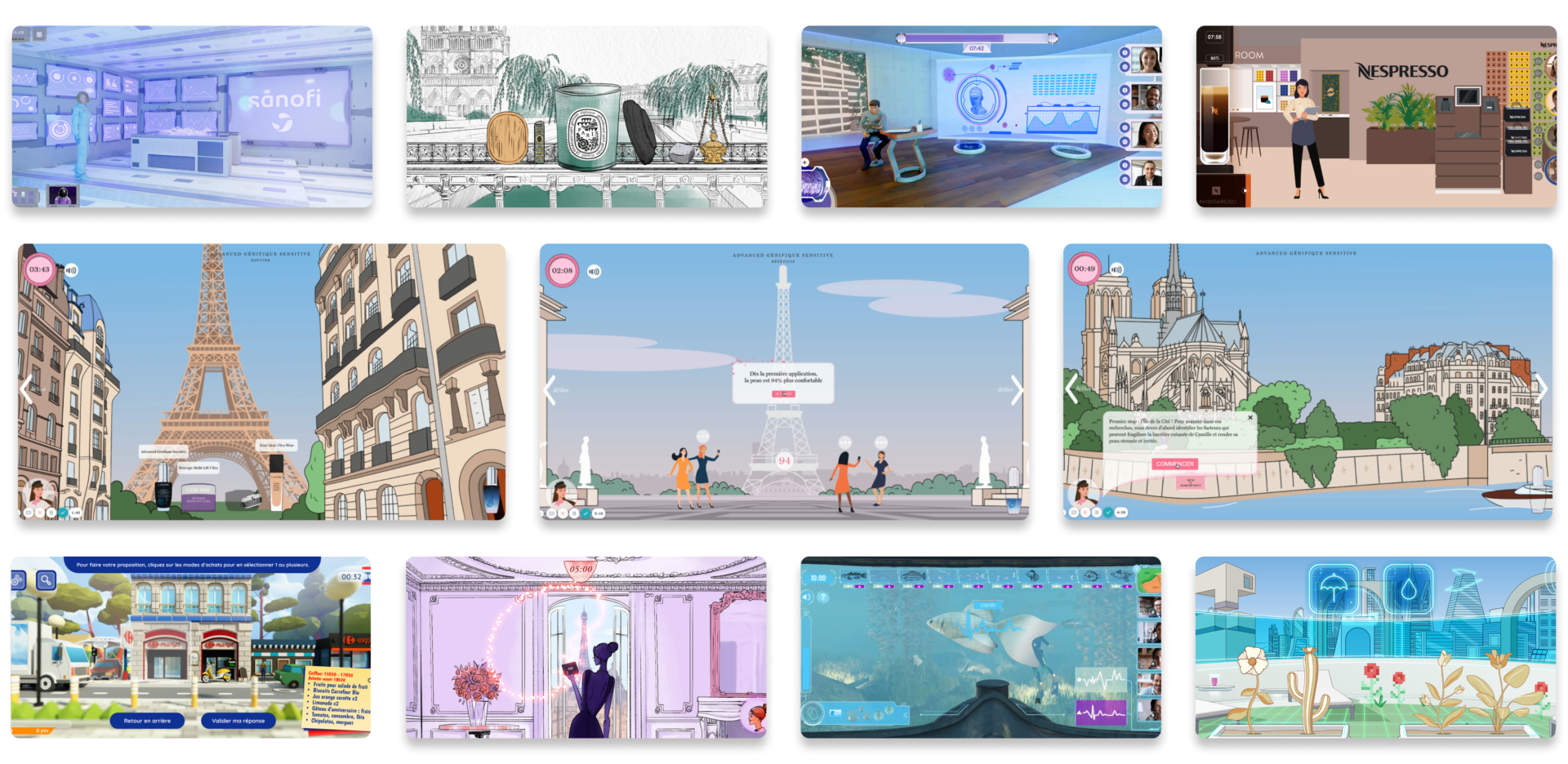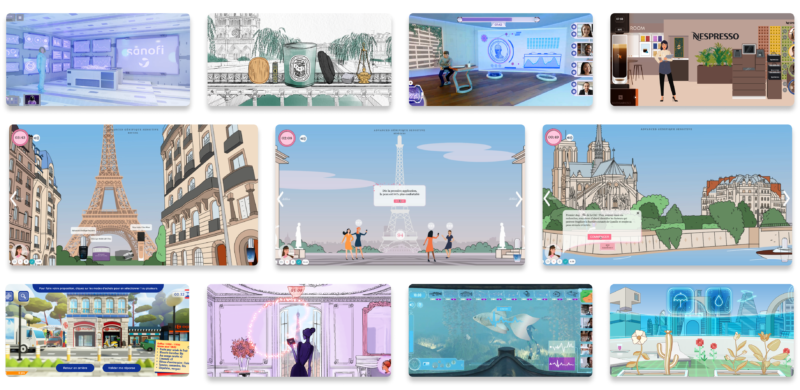 Emeraude Digital Escape Rooms are exactly like escape rooms in real life. Players play alone or in teams to solve puzzles and riddles and perform activities in a limited time. They must search over digital rooms and interact with objects to receive clues and move on to the next task.
We co-create everything; if you have an objective you want your Digital Escape Rooms to achieve, we design the activity around that goal.  If you want to know more about budget or timeline, reach out to us through our contact form.
Here are some key point about our Digital Escape Room
100% designed to the client DNA
Unlimited number of players. Game belong 100% to you
Responsive mobile, tablet & desktop
Accessible from any browser without any download
You can use the game as often as you want as it belongs to you
Can be updated and enriched at anytime
Custom KPIs integrated/PowerBI integration
Connectivity API / SSO / LMS
Developed in less than 2 month timeframe
Worldwide coverage: unlimited translation in any language
100% built in-house with 35 creative & 15 developer
Our Different Modes
We have two main options for digital escape rooms, each fully customizable. In addition, we can create any type of story or theme you want in both modes.
2D or 3D 
Both our 2D and 3D escape rooms are ultra-realistic. Players will feel like they are exploring environments in real life with high-definition graphics and vivid visual details. The choice of visual format will depend on many criteria such as the nature of your project, your objectives, your budget and the key messages that you want to pass via the game. We will guide you towards the most suitable format based on your brief.
Solo and/or Multiplayer
Players can work in small and large teams in both solo and/or multiplayer escape rooms. We can design activities that require players to communicate with each other, perform similar tasks, and collaborate on puzzles. Our digital games are designed to motivate cooperation and learning and with several gameplay modes to explore, we can provide you with the unparalleled gamified experience.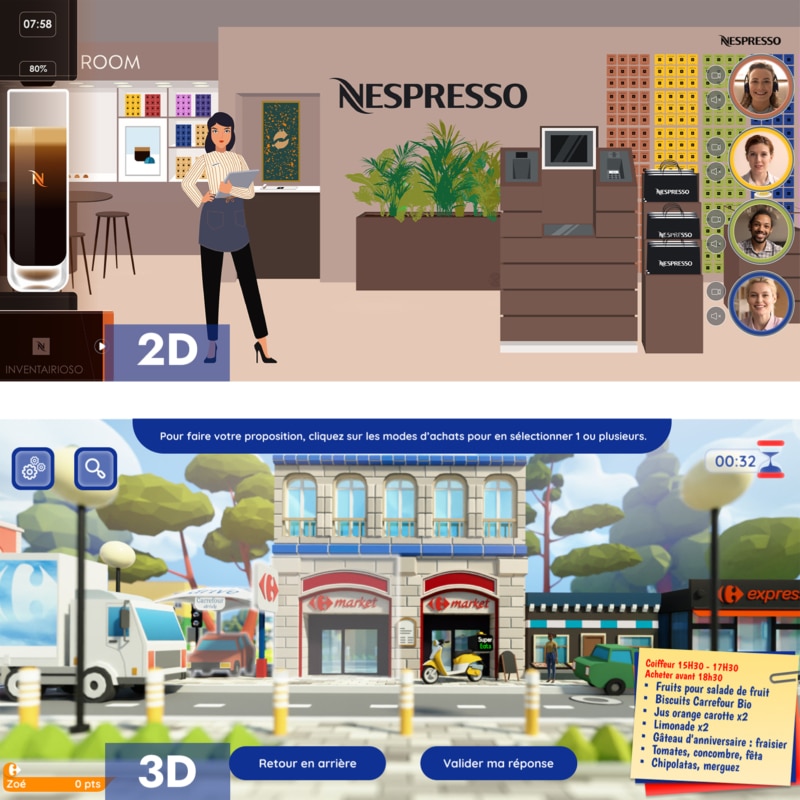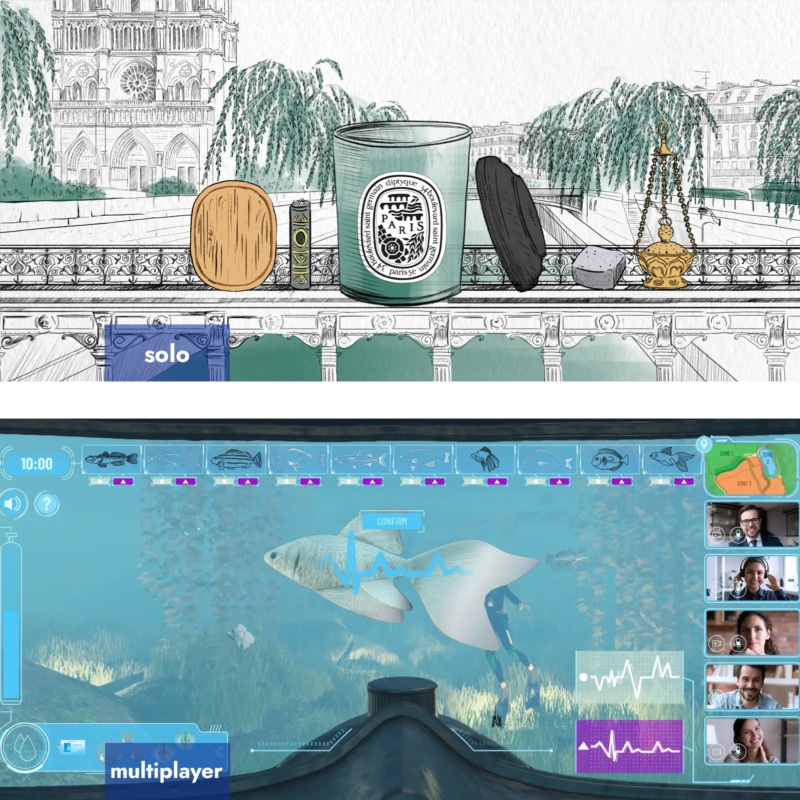 Emeraude offers numerous features that help us stand out from our competitors
Automated Game Master
A virtual assistant will oversee each escape room. If a player has a question or needs a hint, the game master can provide the necessary information.
Solo and multiplayer mode
The players have the possibility to choose to play alone or with several the digital escape game experience.
In multiplayer mode, players can
either create a private team or invite other players through a unique line.
either join a public team with random players.
Video, audio & chat integrated
Players can keep their cameras and microphones on to interact with each other. You and an audience can also watch the session and give the players advice. We also offer the integration of external platforms like Teams, Zoom & Meet.
Player tracking
Players can keep track of their real-time progress and the ones of other players in all our digital games. This allows to enhance the cohesion between the players.
Ranking
The player can see his ranking according to his score or time taken. There are many types for ranking system:
live ranking: Players can see the progress of the others and the other teams in live This allows to create more challenge
ranking at the end of the game: The players can see their ranking compared to the others or other teams when they finish the game
specific ranking: The players can see their ranking compared to the other country, regions/areas, services, etc. This is recommended to create challenges between many sites
At the end of each session, we produce a leaderboard so everyone knows how the other teams performed.
Scoring
We define all the mechanics to reward points to players (time, answers given, search, etc.)
Point rewards
We create a platform to convert points gained during the game to rewards (gifts, goodies, or even donations to an association)
Personalized Back Office
We work hand in hand with you for a customized back office that allows you to access to KPIs of each participant at any moment (time taken, number of mistakes by puzzles…) We can also connect the game to your PowerBI in order to collect player's performance.
Customized Avatar
Players can use personalized avatars throughout the game and customize the features however they like.
Need help figuring out what features should go into your escape room? Use our guided search to get ideas now!
Benefits of Digital Escape Rooms
Digital Escape Rooms aren't just fun activities for your workers to do on special occasions. Our rooms train and prepare your employees for numerous activities in the workplace.
Related: Promoting Well-Being in the Workplace
Team Building
Players must work together to solve each room. They need to learn to divide and prioritize tasks, communicate succinctly, and navigate difficulties without getting upset. By the end of the game, the players have learned to trust each other and combine their skills to achieve objectives.
Collaboration
Players can solve a few puzzles by themselves, but to finish the entire room, they must collaborate with their teammates. Tasks relate to other tasks, and clues found in one part of the room may be useful for activities in another part. Players learn to collaborate effectively, including by sharing resources and ideas.
Training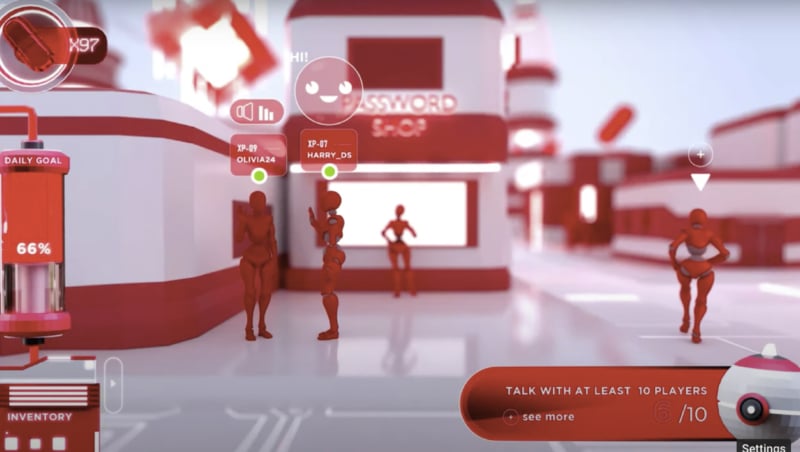 Digital Escape Rooms are useful for anyone who needs to go through training. Employees new to your company can learn how to work with others under your company guidelines. Employees who have worked at your company for years can use the activity to hone and update their current skills.
Training on employee awareness is essential in various areas such as cybersecurity, diversity and inclusion, corporate social responsibility, and more. It helps employees understand the risks and impacts of their actions on the company, its customers, and the community. It also empowers them to contribute to the organization's efforts to promote a safe, inclusive, and socially responsible workplace.
Industries That Use Digital Escape Rooms
Remote Companies
Employees can play escape rooms at home or in remote environments. Many companies with remote employees struggle to train or build teams. Escape rooms and other games are low-cost, efficient, and engaging tools to train workers without overwhelming them.
Related: What Is Mobile Training?
Technology
If you're selling technology, it's essential that your employees know how to use the computer, process complicated information, and break down tasks. Digital Escape Rooms develop each of these skills in your workers. You can also put your technology in our escape rooms; we can have employees use simulations of your computer or programs to access clues and solve puzzles.
Want to try out one of our games? Schedule a demo with us today!
Case Studies
Emeraude has worked with dozens of top-tier companies on escape rooms and other gamified training methods.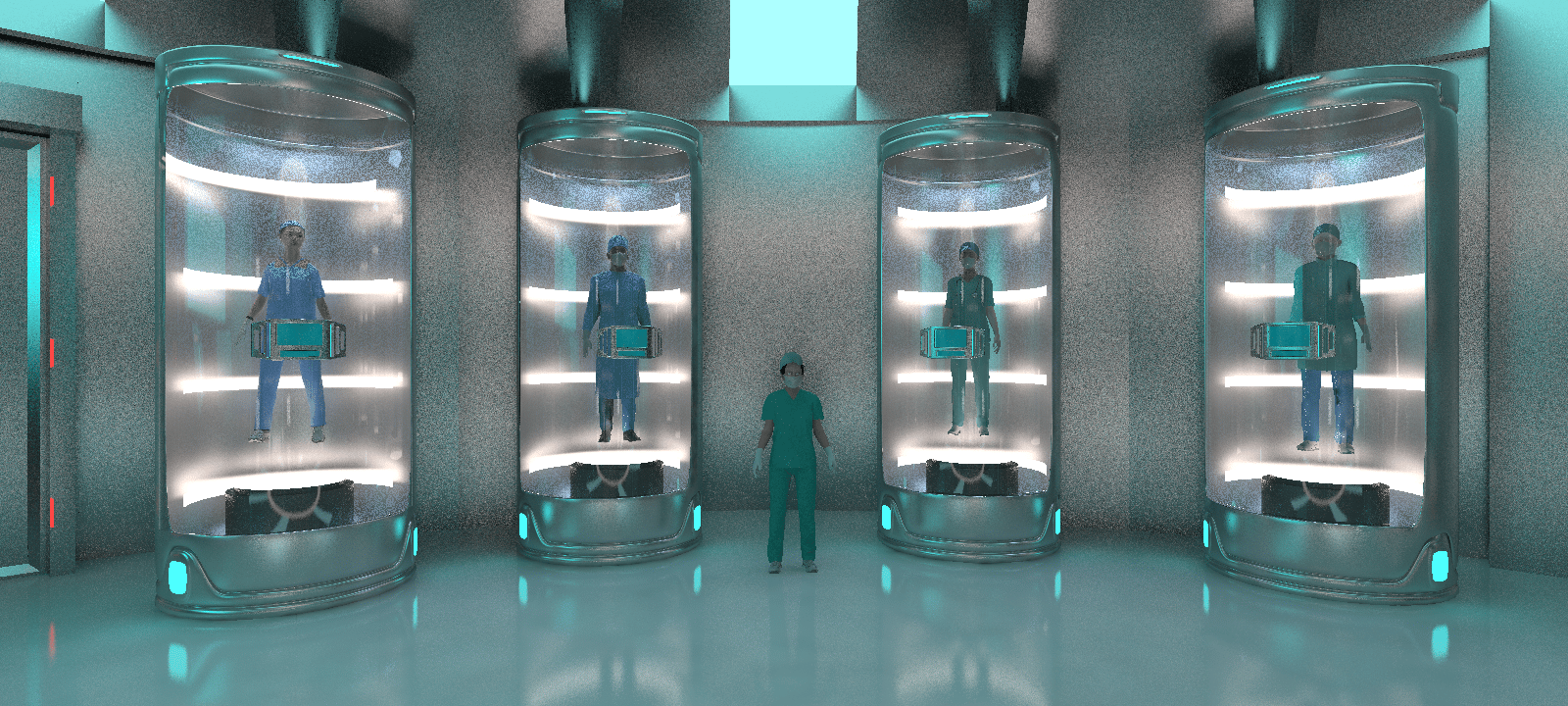 AORN
AORN is a membership association that trains and provides resources for nurses. We designed three virtual escape rooms for their nurses, training them in how to retrieve surgical items and assign tasks to people. The players reported they were more engaged and interactive with our applied games than with other forms of training. They also had more fun and retained memories of their training for longer periods than with other methods.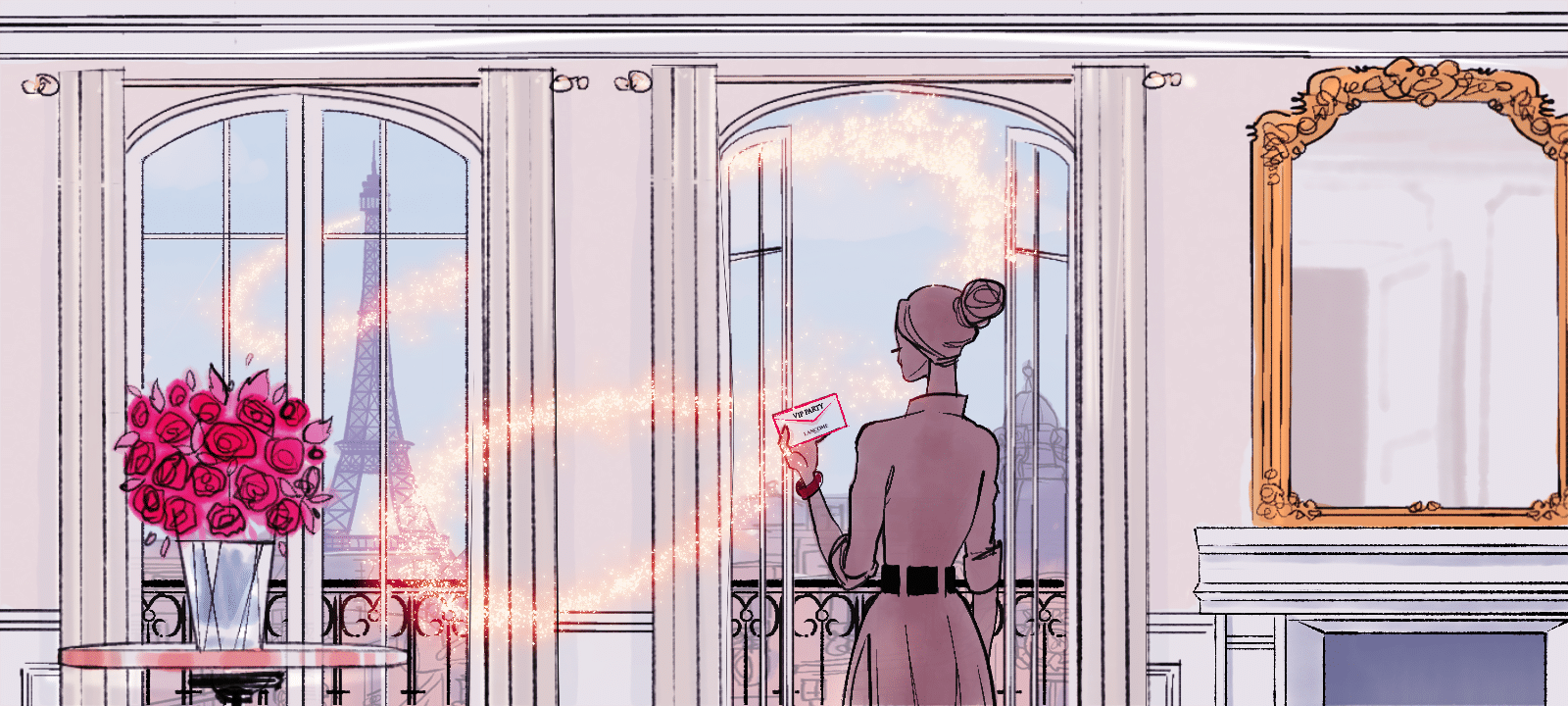 Lancôme
Lancôme contacted us to gamify eight of their training courses for their beauty advisors. We made virtual escape rooms in ten languages, each one highlighting a different product and containing a unique visual style. Each room has three parts, letting the employees learn about the benefits of three new products. Employees learned how to describe and sell products to customers in an engaging fashion.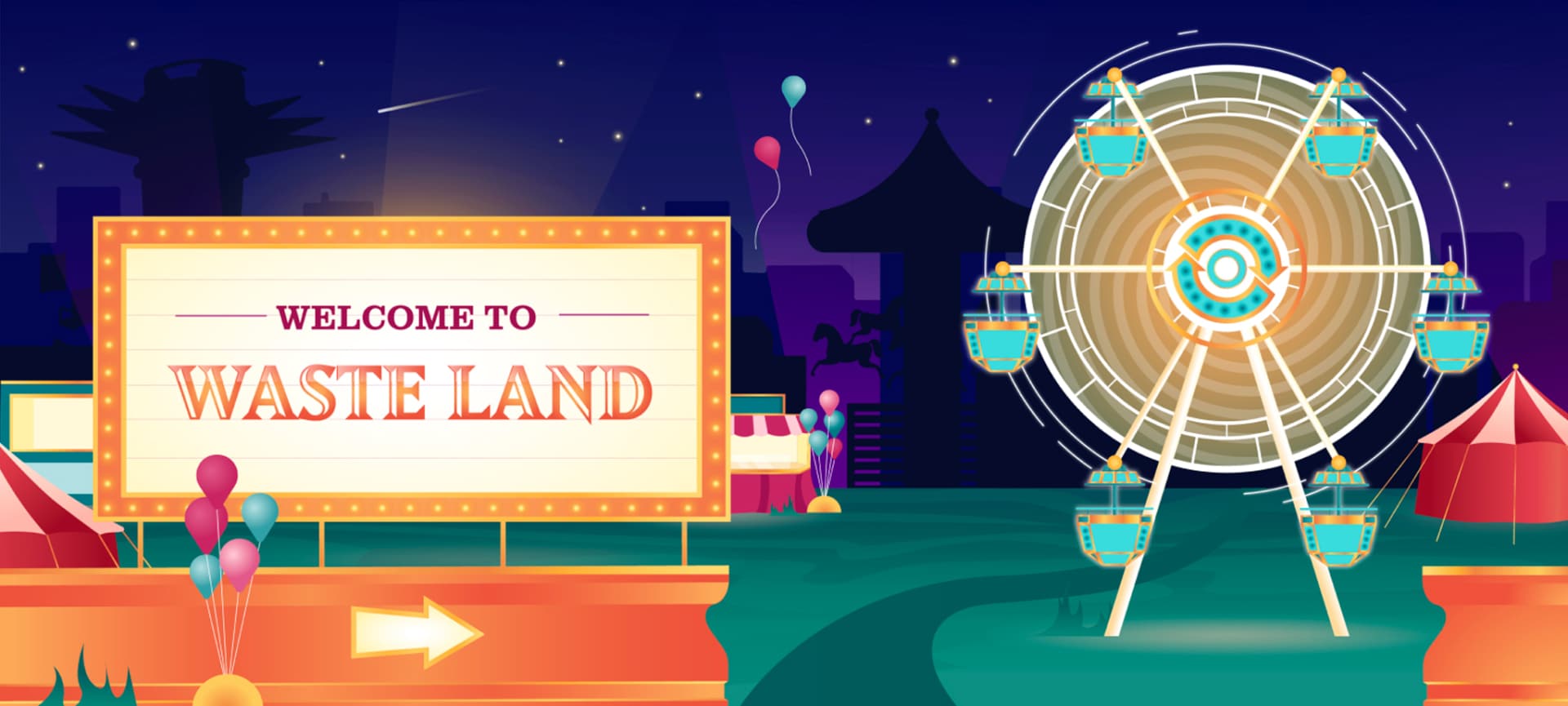 a-Maze
a-Maze has entrusted Emeraude to create two serious games for CSR training to raise awareness on social and environmental impact that the luxury industry has caused through supply chain and operations, and to shed light on the complexity of sustainable development in agri-food sector. These interactive escape room games explain how companies can combine gamification and social responsibility training for an exceptional employee training experience.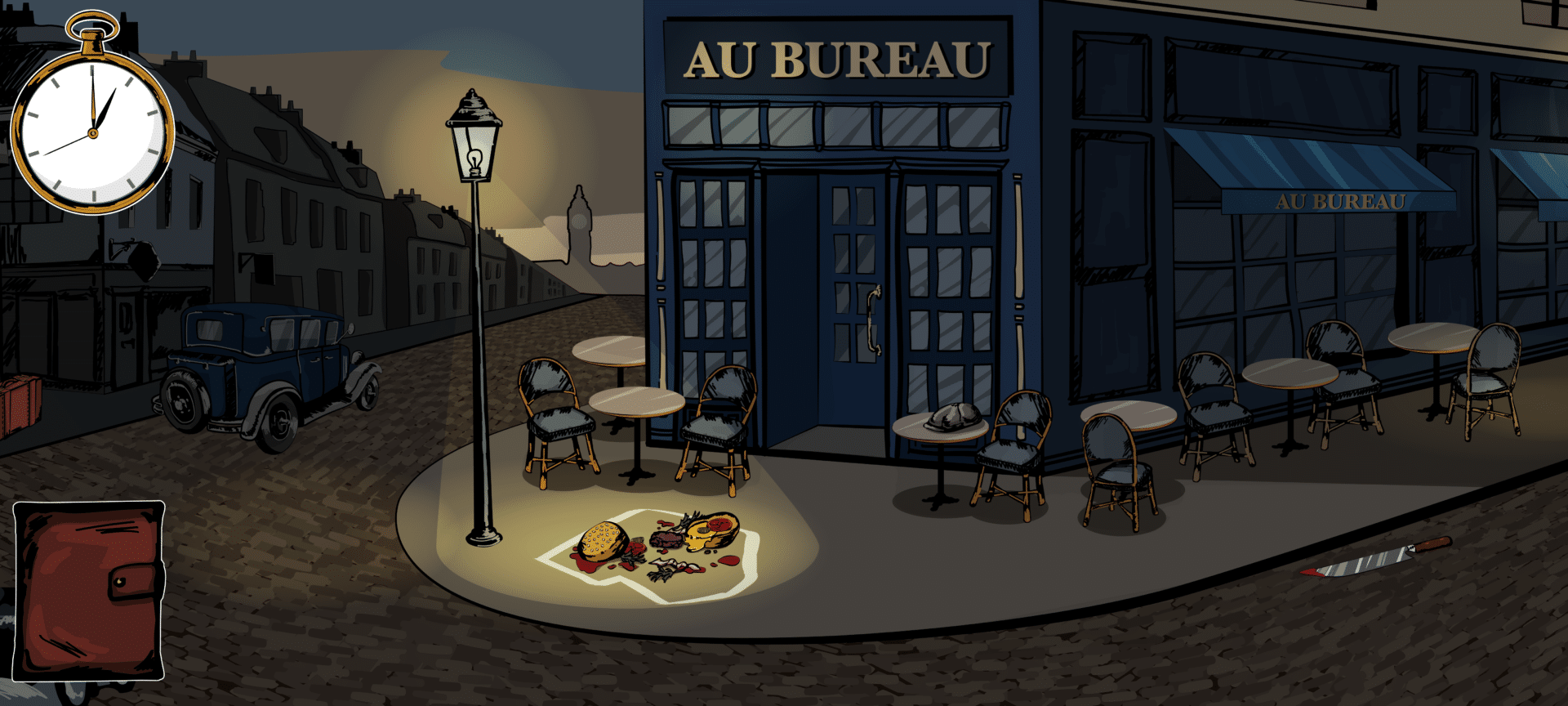 Au Bureau
"Au Bureau" a bar/restaurant chain, a subsidiary of Groupe Bertrand, the French-owned biggest restaurant group have developed three mini-games series for their B2C marketing campaign that focused on customer retention & engagement. Their first collaboration with us is a mini marketing game, developed as Cluedo virtual escape room. Followed by the success of their first virtual escape room, they continued two more collaborations with us within a year.
Book A Demo
Get a personalized demonstration by one of our game design experts.