Virtual Escape Game for companies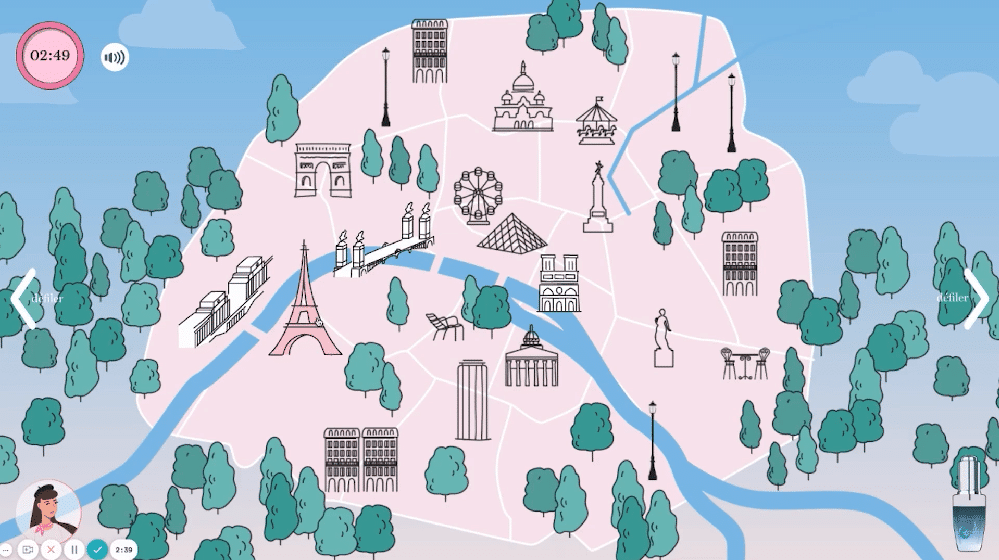 The widespread use of telecommuting, linked to the Covid-19 crisis, has led to the emergence of new corporate practices. Emeraude Escape offers a collaborative and innovative format for recruitment, seminars, remote training, etc., adapted to your objectives and needs.
VIRTUAL ESCAPE GAME: AN INNOVATIVE FORMAT ADAPTED TO YOUR NEEDS
Emeraude Escape designs custom virtual Escape Games. Our online Escape Games, with their innovative and flexible format, can be discovered alone or in teams.
Particularly suited to remote work, the virtual Escape Game is ideal for group play.
Immersed in their adventure, the teams go through the game in a well-chosen setting, solve riddles, communicate with each other, gather clues and find, together, the way out of the game. In this custom-made role-playing game, the teams share their knowledge and experience and gradually build relationships. All the elements are gathered to stimulate collaboration and intellect in a friendly and constructive atmosphere.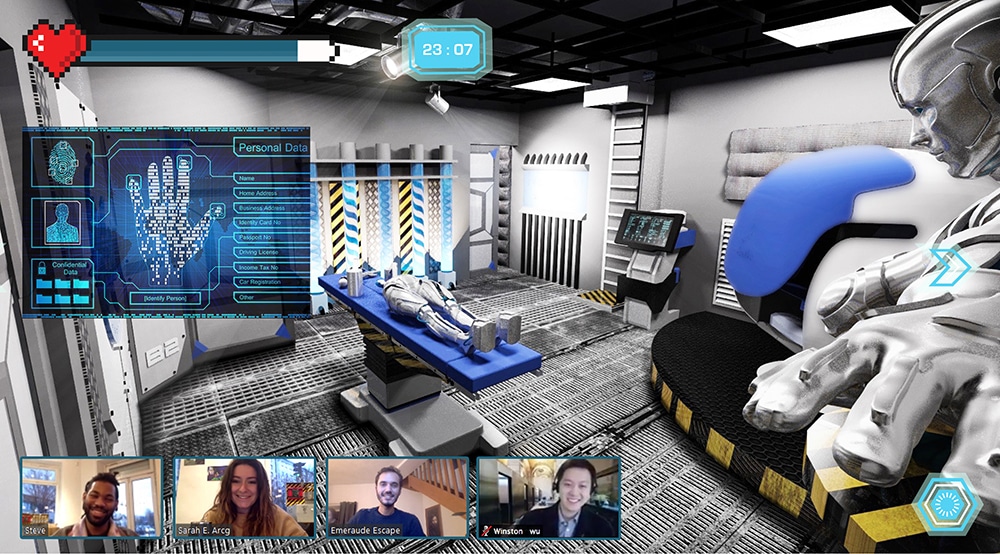 To meet the specific needs of companies, Emeraude Escape addresses a variety of themes through its virtual Escape Games:
 Virtual Team Building
Virtual onboarding
 Virtual kick-off
 Virtual end of year seminar
 Virtual greetings
 Virtual prevention
 Virtual Recruitment
 Virtual training
 Virtual product launch
VIRTUAL ESCAPE GAME : THE 5 FORMATS
Basic Virtual Escape Game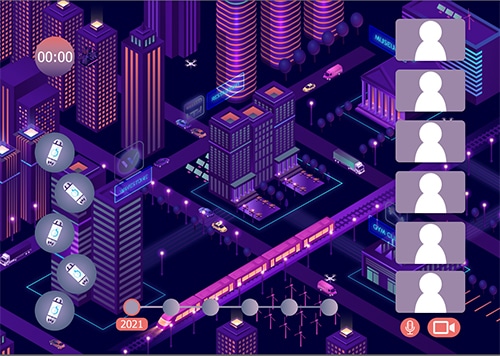 In a basic design, participants must search for items by clicking on them and unlock chests, doors, or objects with a code or password. This basic format is primarily visual and has the main objective of getting your hands on objects to find clues, observe elements or solve simple puzzles.
Virtual Escape Game medium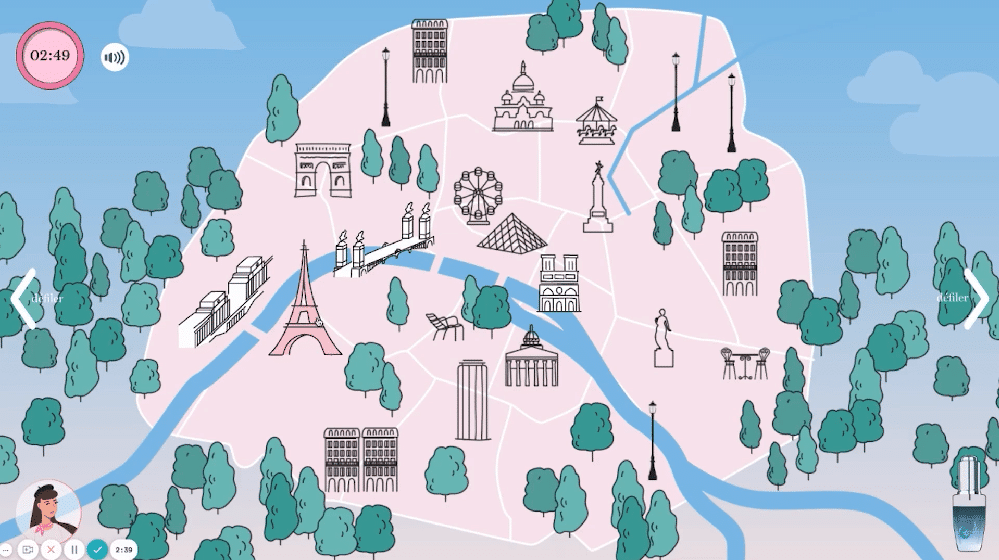 The medium design offers a more accomplished interface and more advanced elements: authentication system, real-time player ranking, results export module, tutorial at the beginning of the game… Thanks to the zoom with immersion in the clickable zones, to the drag and drop module or to the specific module/puzzles developed on demand, the immersion and the game experience is more important than for the basic design.
PREMIUM VIRTUAL ESCAPE GAME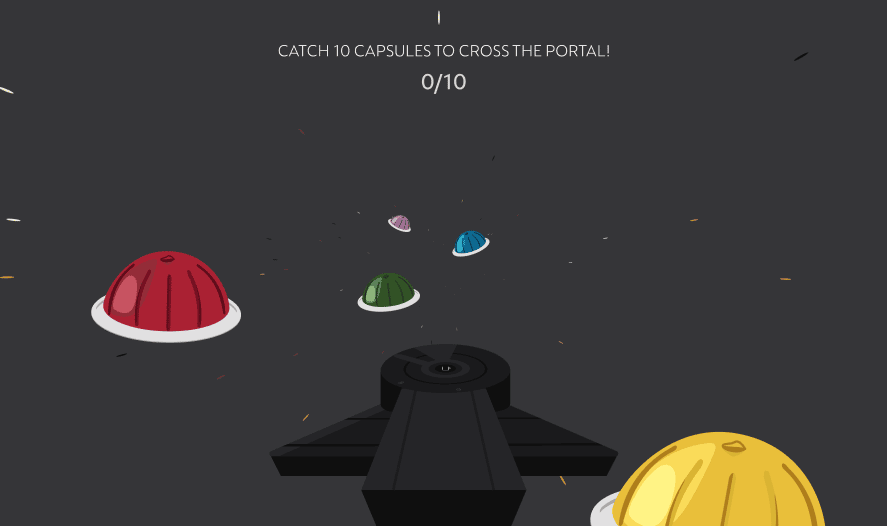 Close to the video game, the premium design is a real interactive platform developed on demand. The user experience is pushed far beyond the 2 previous formats. The puzzles, illustrations, manipulation are advanced and the game mechanics are complex. In addition, there are advanced vector animations and a specific sound environment linked to the puzzles…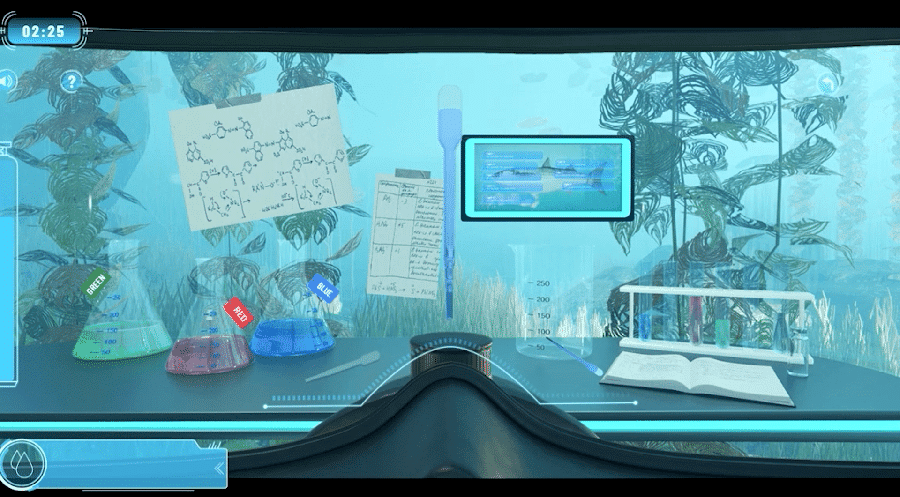 The design with a 3D environment is a very specific format. An extremely realistic 3D setting is created from your specifications and/or photos provided. It is possible to walk around in 3D universes designed to measure for the event or to look for and manipulate objects giving the sensation of being really there.
The project team :
The team in charge of designing your custom virtual Escape Room consists of Game Designers, Illustrators, Project Manager Developer, Technical Architect, Senior Developer, Junior Developer, User Interface Designer, UX/UI Expert and Tester.
Request your demo
Get a personalized demonstration by one of our game design experts.