Digital Championship
Go head to head in exciting and competitive games. Who will be part of the winning team?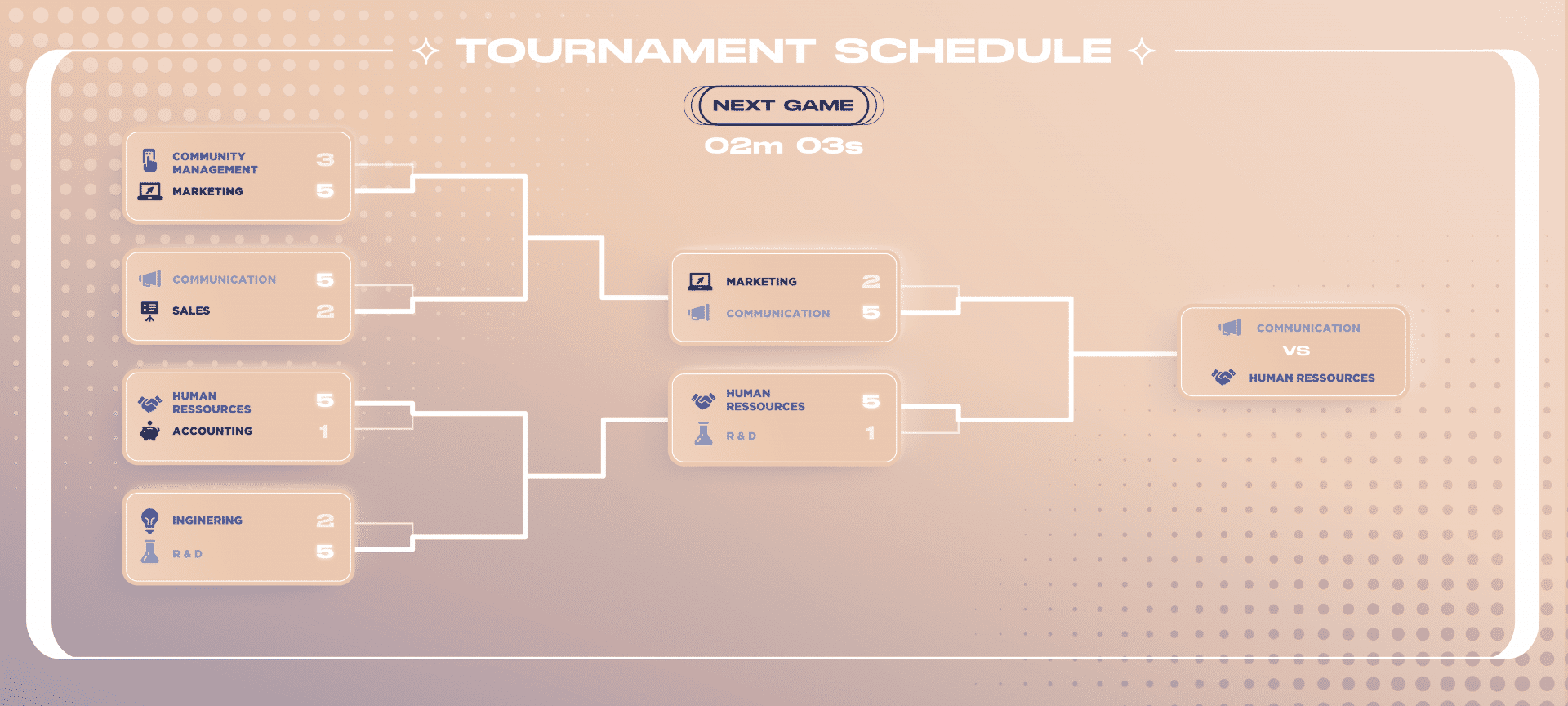 The digital championship is a complete game, offering a multitude of events: from riddles, to mini-games, to puzzles, as well as all the games imaginable in a company, to allow your employees to live at the rhythm of the competitions. By forming several opposing teams, the challenge launched allows everyone to meet in a competitive atmosphere simulating a digital boot camp in order to reach the first place of the championship.

Team building, strengthening the corporate culture and stimulating employees, the digital championship determines the winner of the edition, made up of the team that has best collaborated.
Whatever your theme: web code, spelling competition or Excel knowledge, the championship is played by teams over periods ranging from a few hours to several months depending on the needs and objectives.
Create your digital game, how does it work?
The conception of the digital championship is done hand in hand between our Game Designers and the teams of your company. You tell us your objectives, issues, guidelines, and/or concepts that you want players to take away from their experience; we discuss them and determine the format together. Our games are customized to your company's image and integrate all the elements you want to appear in the game, while respecting your graphic charter.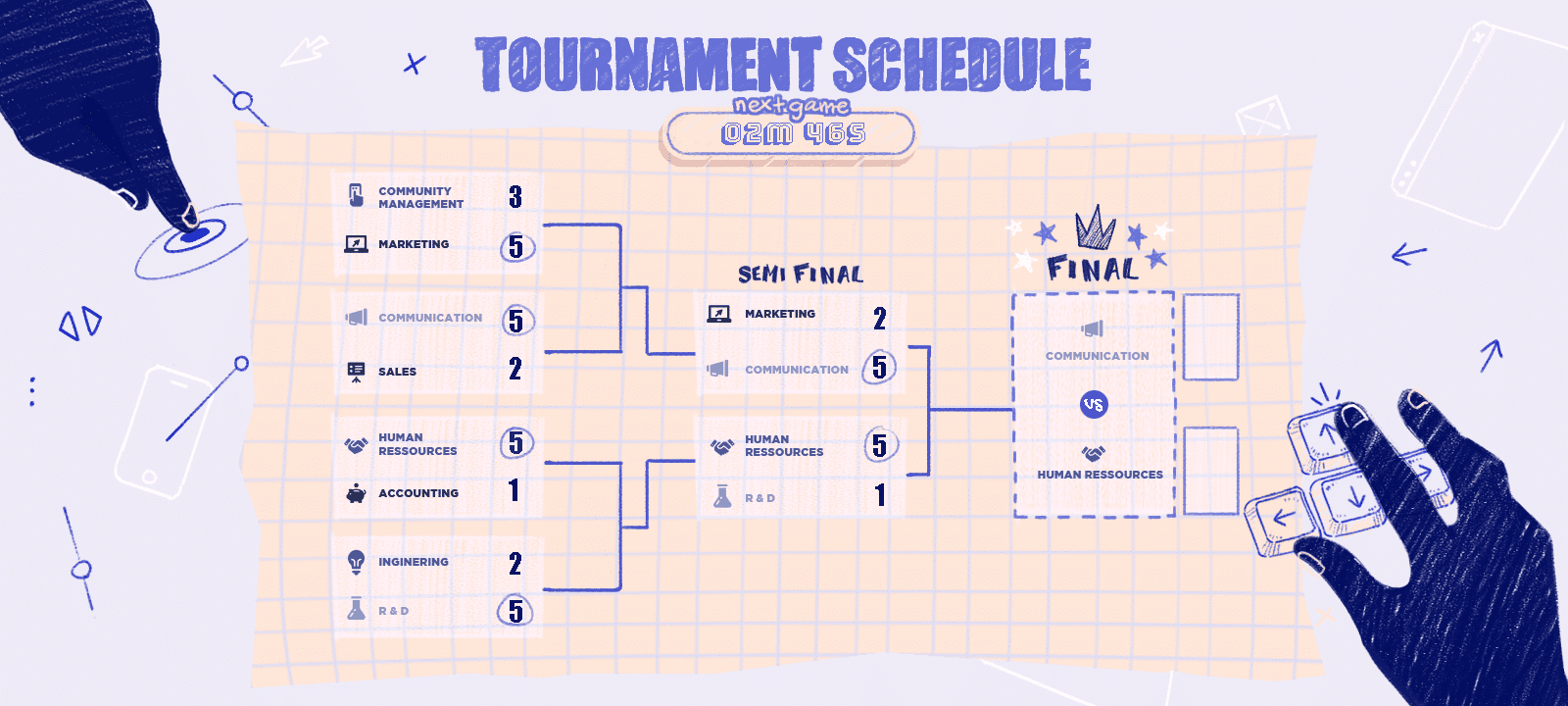 It takes from 20 days to 3 months to design a Digital Championship.
The budget can be requested on our contact form.
Our servers are made for up to 200,000 players simultaneously thanks to our DevOps skills.
The Digital Championship belongs to you, which means you can reuse it as often as you want and as long as you need, with no additional cost.
Our Recommendations
Duration

The duration can vary from one hour to several weeks or even months, depending on the objectives of each company.

Number of players

We advise you to create teams of 3 players minimum.

More

Why not bet on the teams to stimulate them and encourage them to go even further?
Book A Demo
Get a personalized demonstration by one of our game design experts.