Battle Royale / Squid Game
Battle it out to see who will be the last one standing in a thrilling scenario.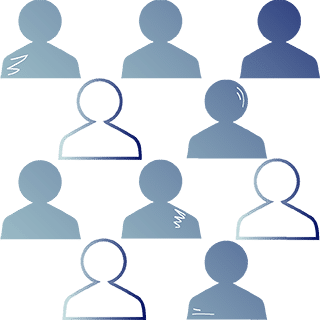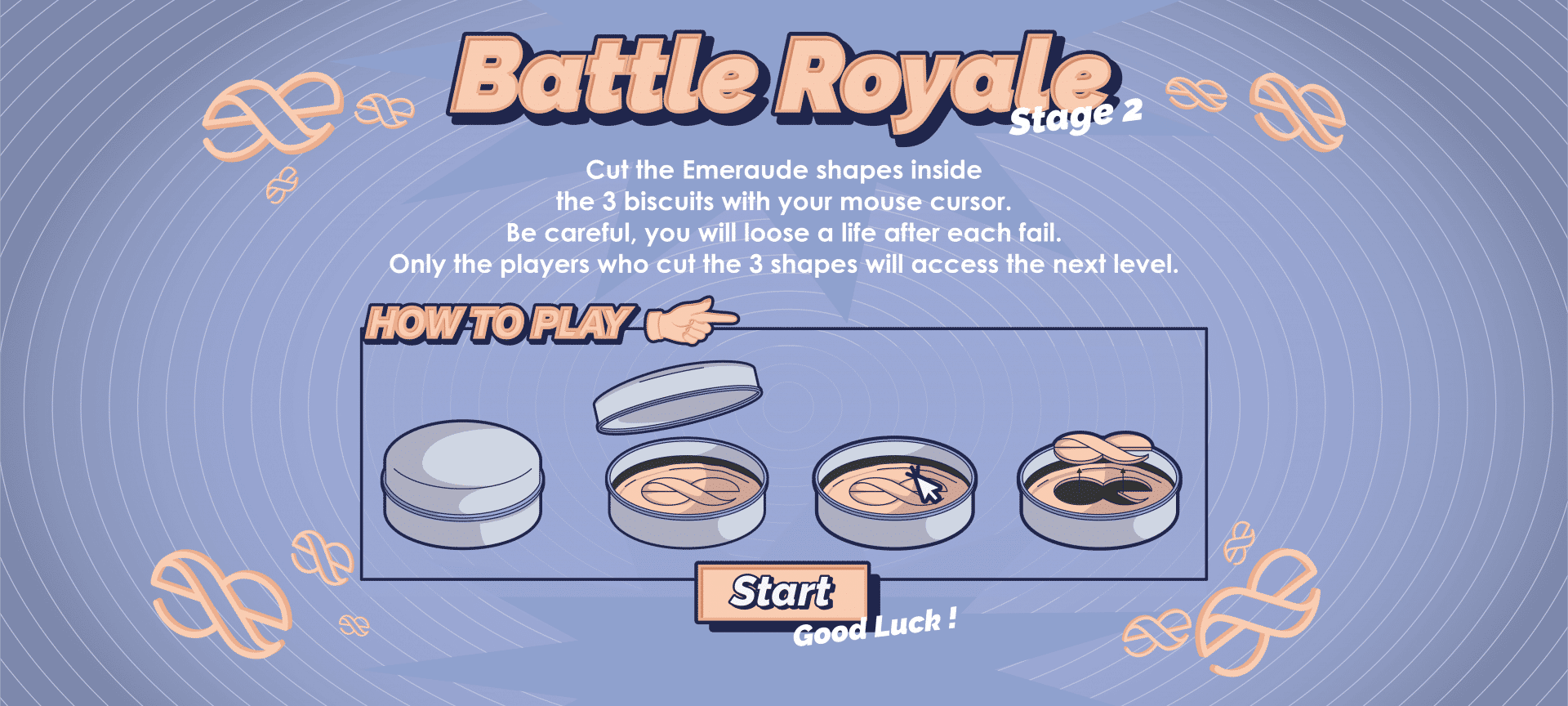 Inspired by the mythical South Korean series Squid Game or Battle Royale, our format uses the codes of these games to challenge your employees through a range of events at different game levels.
Battle Royale, Squid Game, several events in a row
20 players start the game at the same time with their camera and audio and are faced with a challenge, a mini-game, or an enigma that they will have to solve in a given time. If they succeed they move on to the next challenge, if they lose, they start a new game with other players.
This game format promotes the challenge but also the cohesion between employees and allows those with the best performance to advance and challenge each other before winning the grand prize of Battle Royale.
At the end, a ranking is established to designate the big winners of the tournament!
Create your digital game, how does it work ?
The conception of the digital game is done hand in hand between our Game Designers and the teams of your company. You tell us your objectives, issues, guidelines, and/or concepts that you want players to take away from their experience; we discuss them and determine the format together. Our games are customized to your company's image and integrate all the elements you want to appear in the game, while respecting your graphic charter.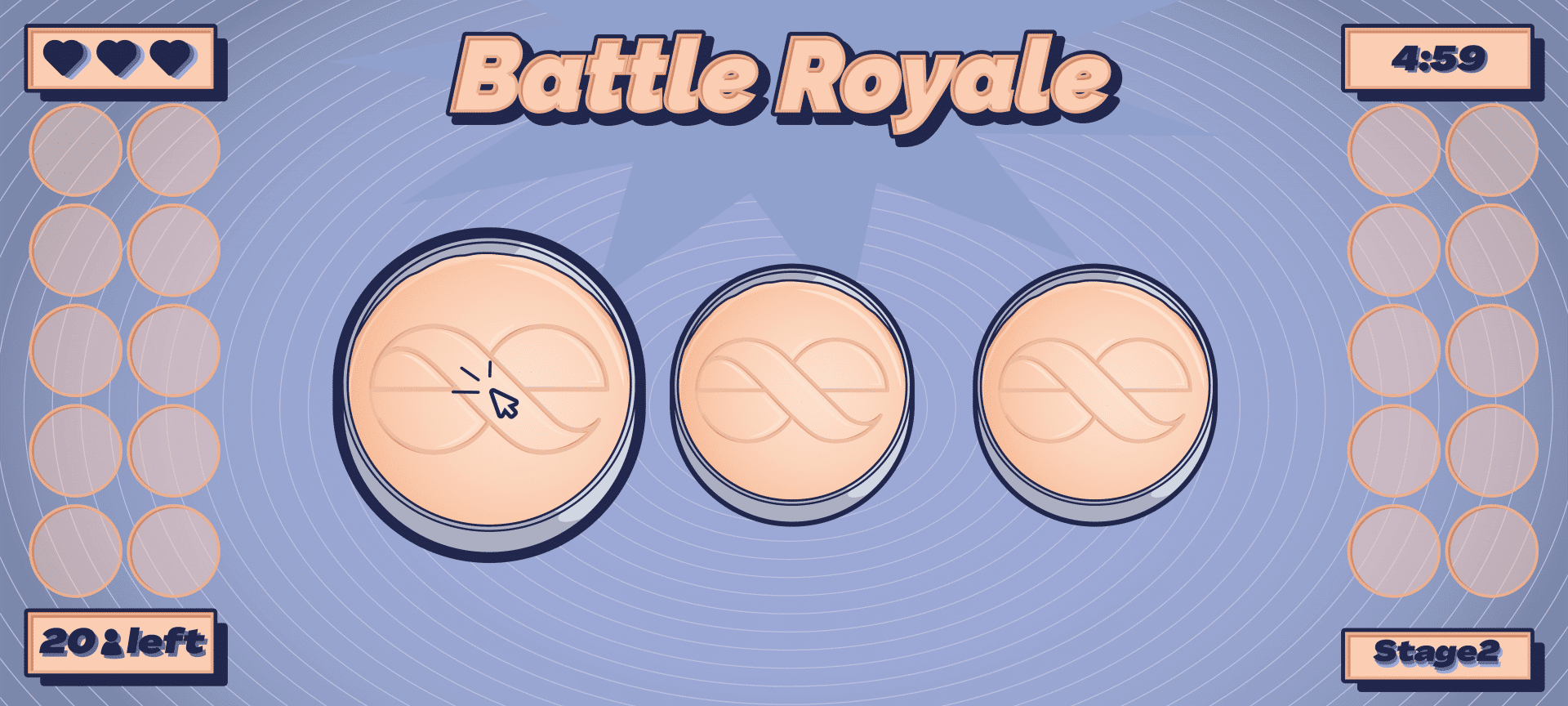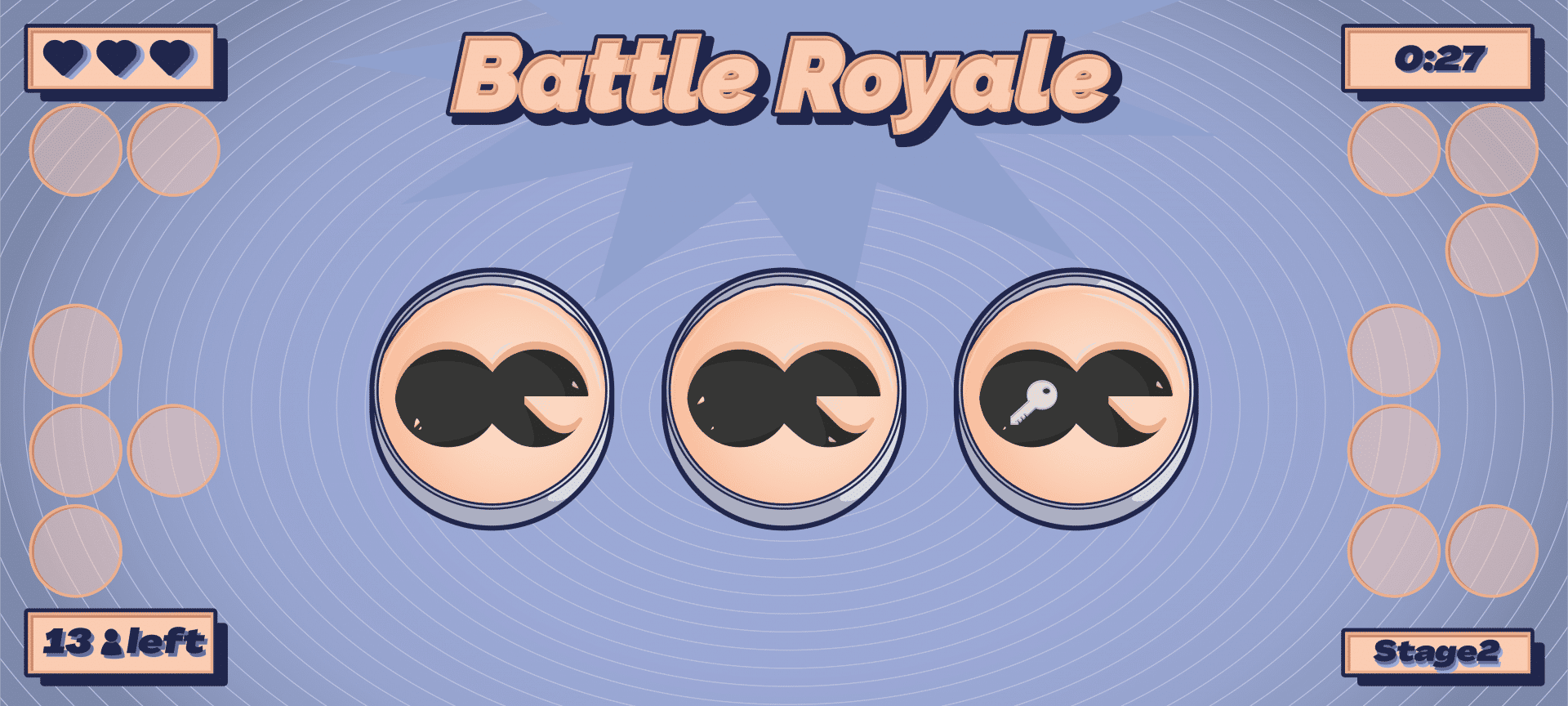 It takes from 20 days to 3 months to design a Battle Royale / Squid Game.
The budget can be requested on our contact form.
Our servers are made for up to 200,000 players simultaneously thanks to our DevOps skills.
The Battle Royale / Squid Game belongs to you, which means you can reuse it as often as you want and as long as you need, with no additional cost.
Our Recommendations
Duration

There is no set duration for this game format.

Number of players

The more players there are, the more intense the challenge will be.

More

Think about challenging your employees on the issues or the history of the company to maximize learning.

Frequency

During live events or on  dedicated days as a minimum of 20 players must be connected simultaneously.
Book A Demo
Get a personalized demonstration by one of our game design experts.