Engage your employees, partners, suppliers, customers and anyone in your community through this unique game format.
Crossmedia allows your company to diversify all its game channels by inviting all players to visit several tools internal or external to the company. It is a modern way of consuming content.
A giant digital treasure hunt that takes place on the different channels of the company or on the internet. Think of the company's internal messaging system, social networks, newsletters, website pages, Google Maps or even your email signature… Players will have to show tenacity, curiosity and critical thinking in order to win this new game format.
For communication, recruitment or promotion purposes, Crossmedia encourages players to go further to find information.
Create your digital game, how does it work?
The conception of the digital game is done hand in hand between our Game Designers and your company's teams. You tell us your objectives, problems, guidelines, and/or concepts that you want players to get from their experience; we discuss and determine the format together. Our games are customized to your company's image and integrate all the elements you want to appear in the game, while respecting your graphic charter.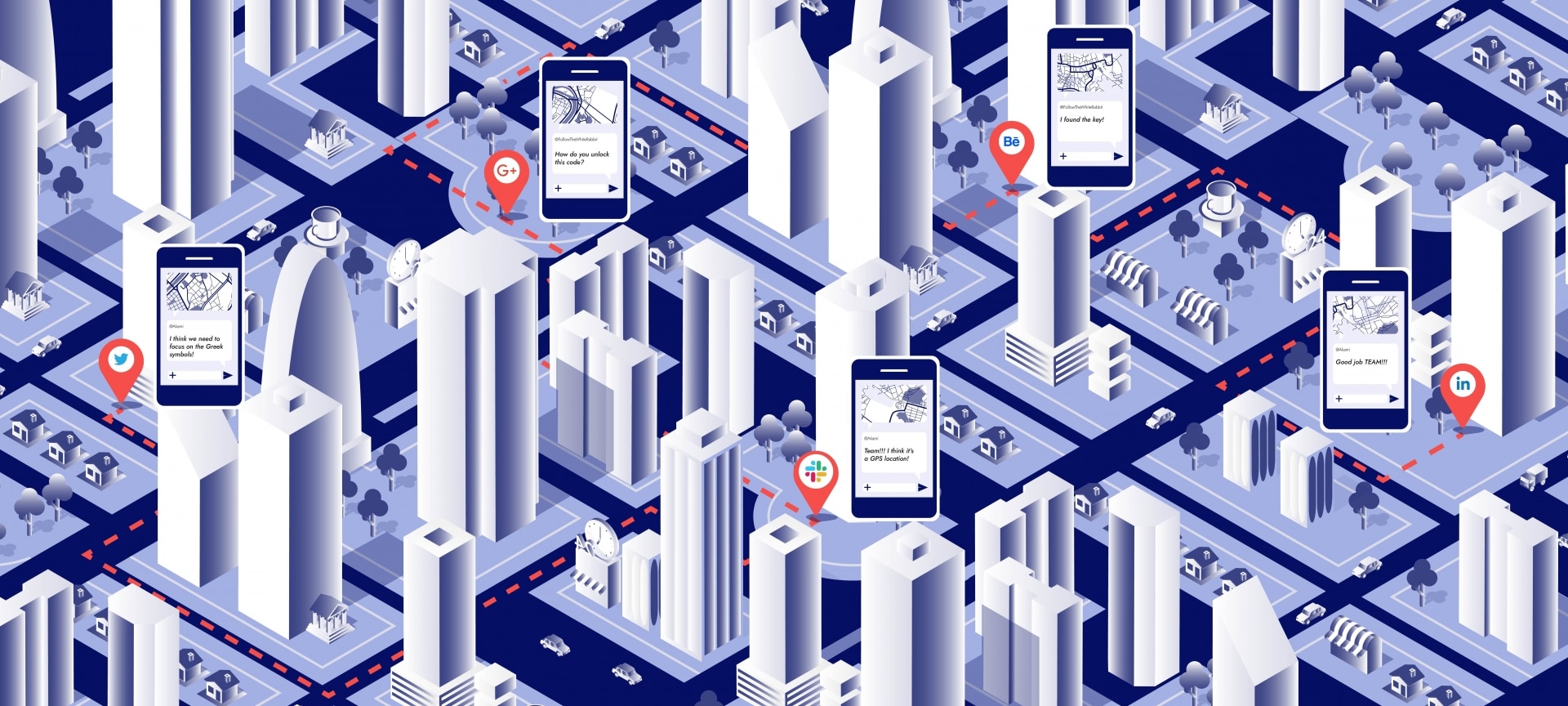 It takes from 20 days to 3 months to design a Crossmedia game.
The budget can be requested on our contact form.
Our servers are made for up to 200,000 players simultaneously thanks to our DevOps skills.
The Crossmedia game belongs to you, which means you can reuse it as often as you want and as long as you need, with no additional cost.
Our Recommendations
Duration

If it is a team building event, we recommend one day for the game. If you want to communicate and promote an innovation, consider extending the game for several days.

Number of players

Unlimited.

Gamification of data and KPIs

You will be able to analyze the quantified technical knowledge as well as the qualitative skills through the back office at the end of the game.

More

Adaptable to various B2B and B2C themes.
Our different modes
Being a large-scale activity, Crossmedia is perfectly suited for external use with partners, distributors, service providers, customers and the entire company community.
By designing a game on multiple external channels such as newsletters, social networks, Lives, Google Maps or Google My Business, the company animates a whole network and community, increasing engagement, visibility of products and services and expansion of the community in question.
Create large-scale campaigns with buzz, increase the number of subscribers, tease and promote your latest achievements thanks to a format mixing multi-dimensionality, fun, and adventure to achieve specific objectives in line with your KPIs.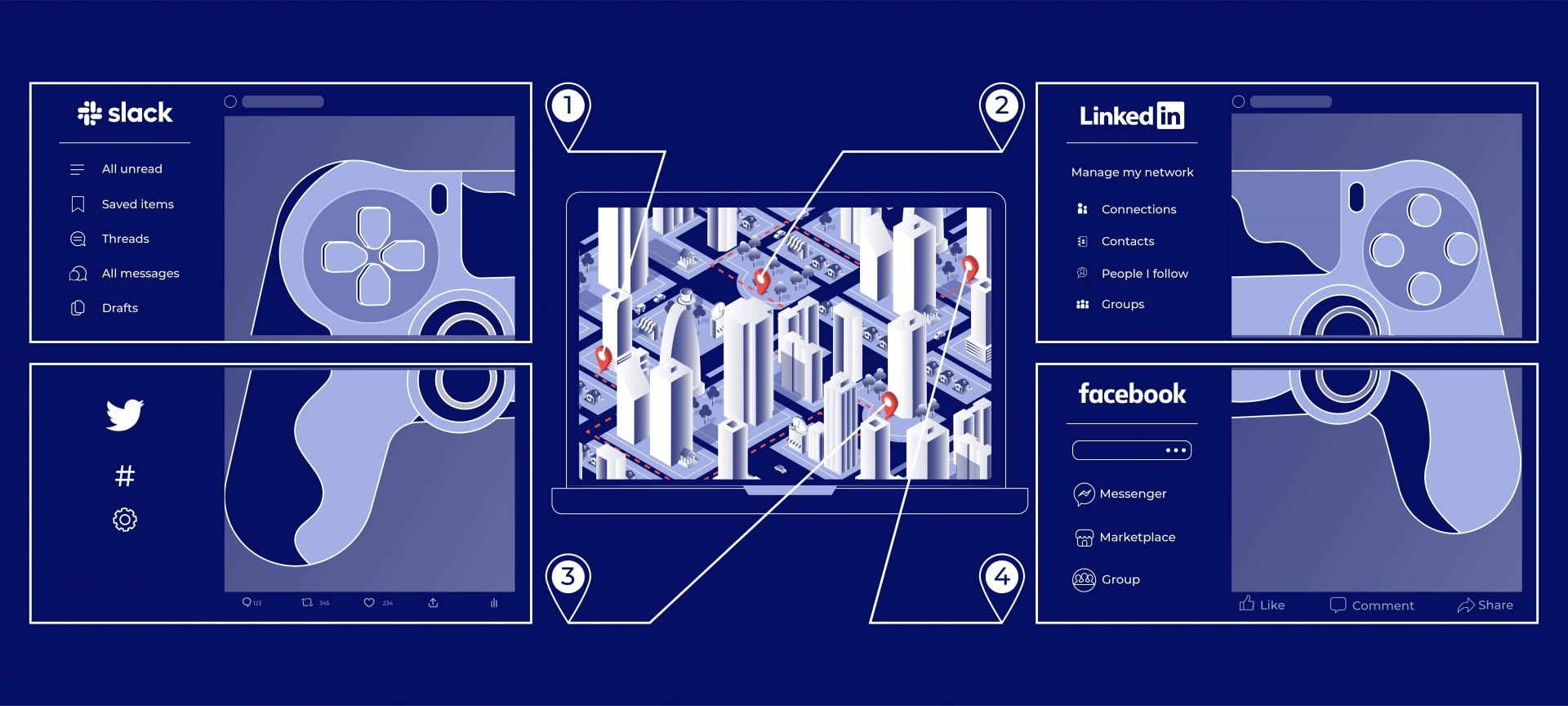 By using your internal resources and tools, you allow your employees to think outside the box and encourage team spirit. Very often in large companies, employees don't feel concerned or legitimate to explore and exploit all the resources at their disposal. The Crosssmedia Game allows them to appropriate the company's tools in order to become familiar with the various channels available, thus promoting collaboration around a common goal and communication between teams. Moreover, this format promotes the tools that the company would like to emphasize such as encouraging the reading of internal communications, encouraging people to visit the company's social networks and follow them, animating the internal messaging system in order to increase human engagement…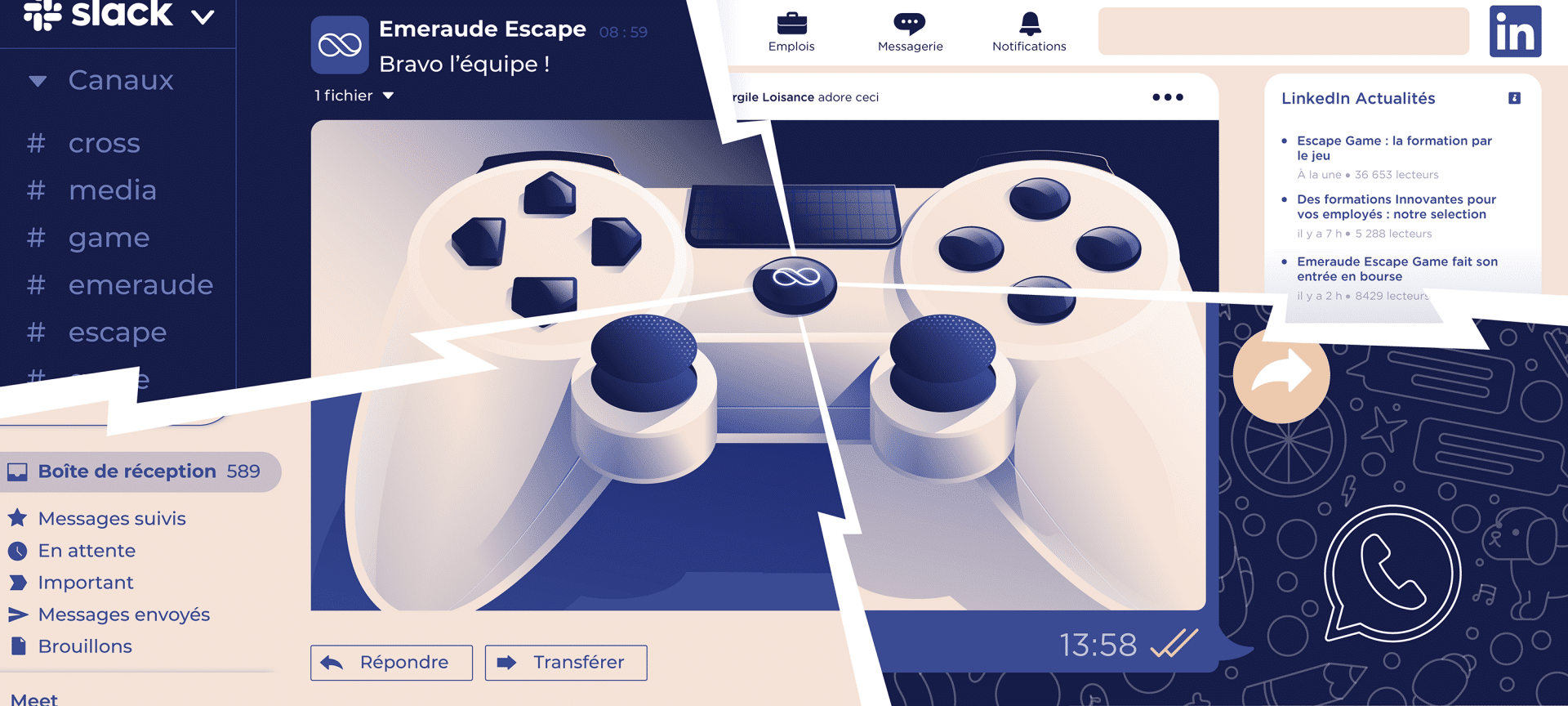 Book A Demo
Get a personalized demonstration by one of our game design experts.